For this Thursday, I'm sharing 3 of my favorite Christmas light spots down here in the Ville.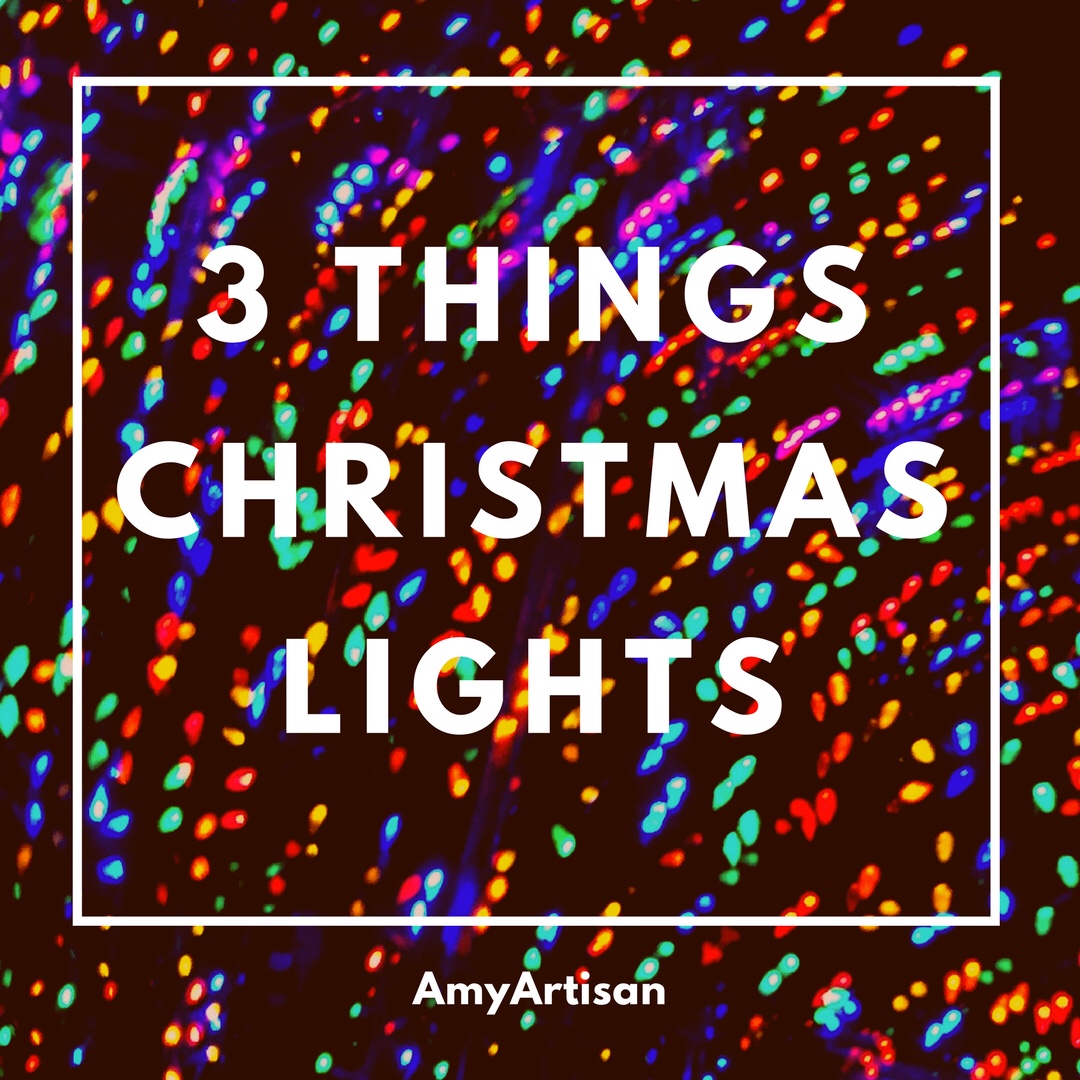 For as long as I can remember, our family has enjoyed piling in the car on a December evening to go look at Christmas lights – from small neighborhood displays to the spectacular Plaza Lights in Kansas City and everything in between – the view of Christmas lights through the window of a car filled with family is a pretty special Christmas tradition.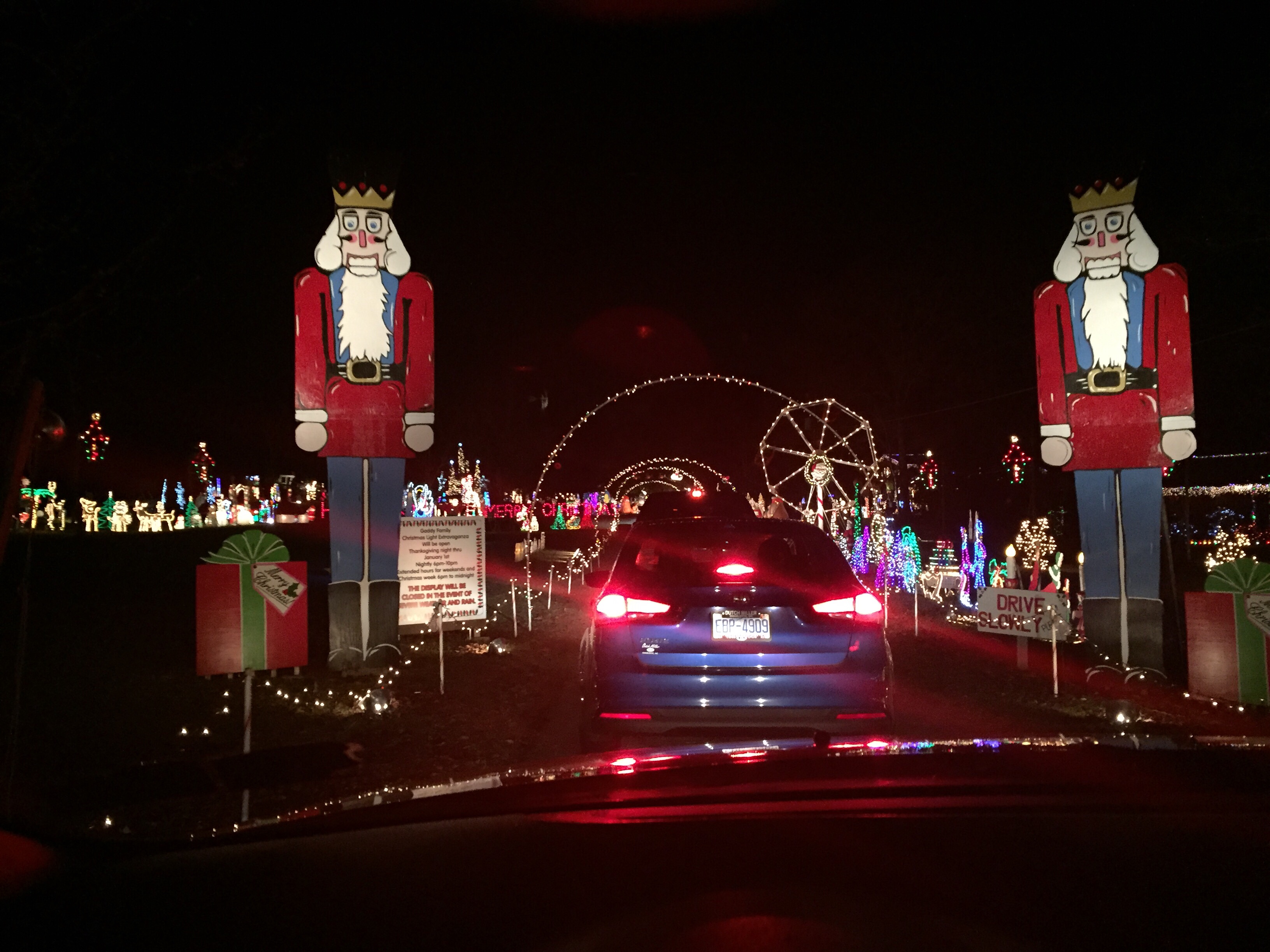 The Gaddy Family Christmas Lights Extravaganza – This is a Fayette County tradition of the best sort – a drive through display that expands each year. The traffic on the road now shows red on traffic maps most evenings & the county even has detour signs in place to help facilitate the hundreds & thousands that come nightly. The Gaddys collect donations for the March of Dimes in honor of a grand baby and also collect toys for Toys for Tots. This month, they were even featured on an episode of the Great Christmas Light Fight. Address: 898 Sandy Creek Road (Fayetteville)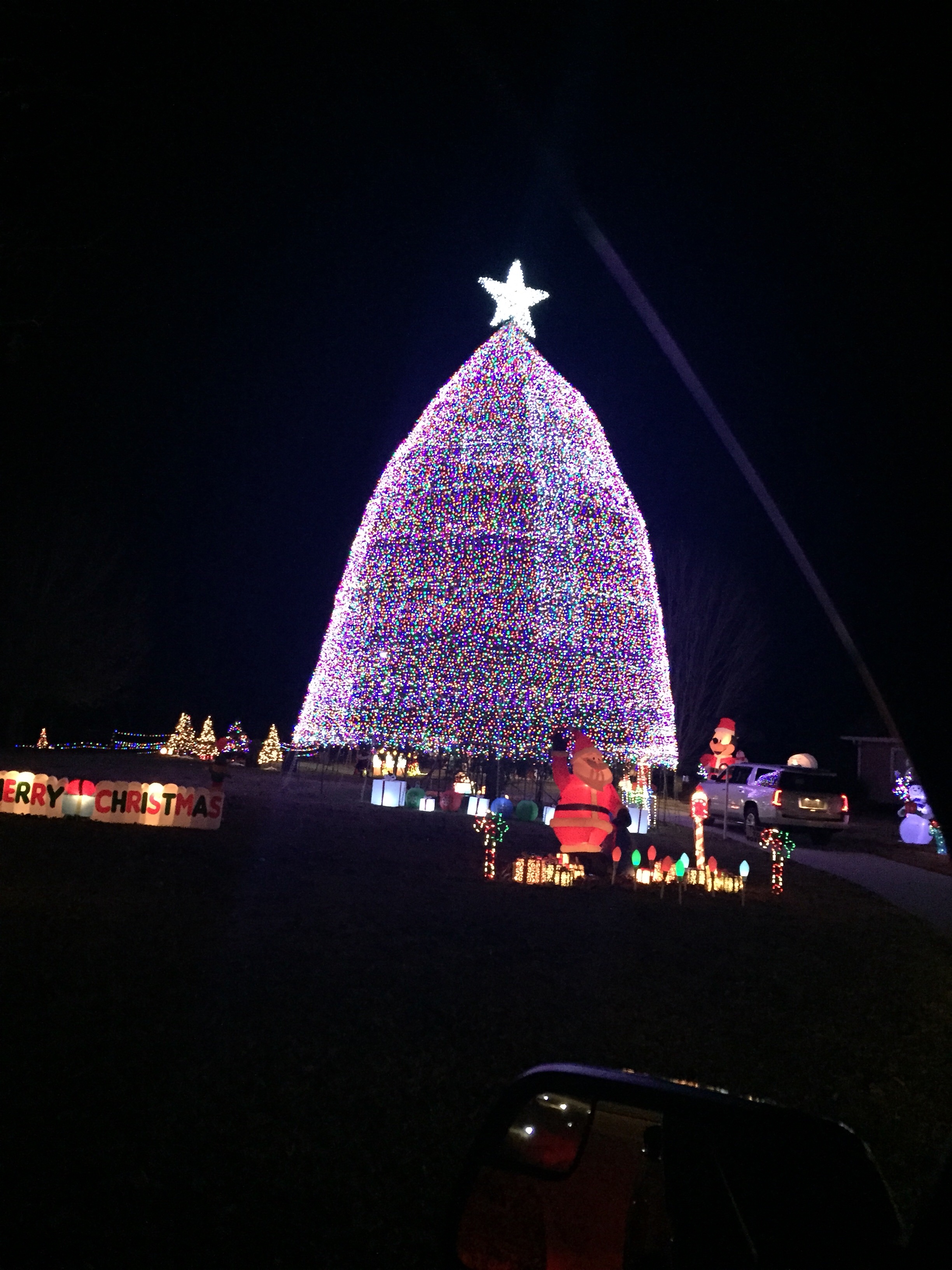 The Stanfield Giant Christmas Tree – We first saw this mentioned in the local paper 2 years ago & it has quickly become a family favorite. The choreographed light show on the tree is gorgeous. You can drive through their driveway & property to view the show & also park to walk over to the display for photo opps, including a sweet & jolly Santa who has candy for the kids. The family that puts on this lights show collects donations for the nearby Georgia Baptist Children's Home. Address: 187 Thompson Road (Tyrone)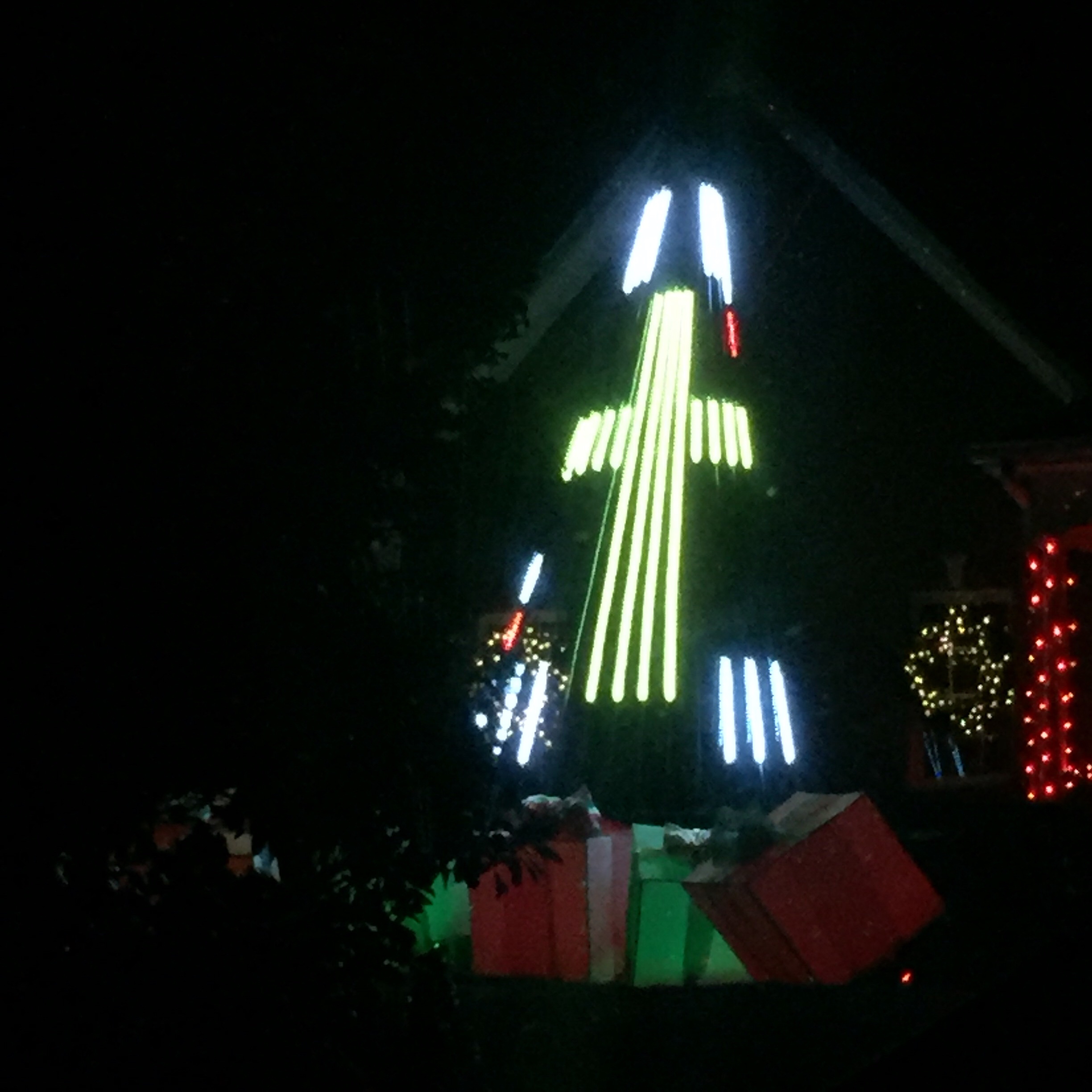 The Pixel Tree in Peachtree City – in its second year, this is a fun display on a house in a quiet cul-de-sac. There is about a 20 minute choreographed show and the music is broadcast over an FM channel. Fun Christmas songs, a great Star Wars display, several songs for kids and a clever Hanukah song. Because this is lesser known, the street isn't crowded & it's easy to park & enjoy the show. While the whole property is decorated, the pixel tree is the star of the program & the rest of the lights don't compete with it. Address: 107 Sumner Court Place (Peachtree City)
This week, I arrived home on Saturday and that night Mom, Rebecca & I loaded into the car with iced peppermint mocha coffees for a couple of hours of light looking. Because there is no such thing as too much light looking, this evening we are piling into the van with our pastor's family for another trip around the county to catch some more Christmas glow.
What are your favorite Christmas light displays?
Linking up with Carole & Kat for Three Things Thursday.