On this Thursday, a bit of joy…three pieces of Joy art that accent my minimal mantel this Christmas.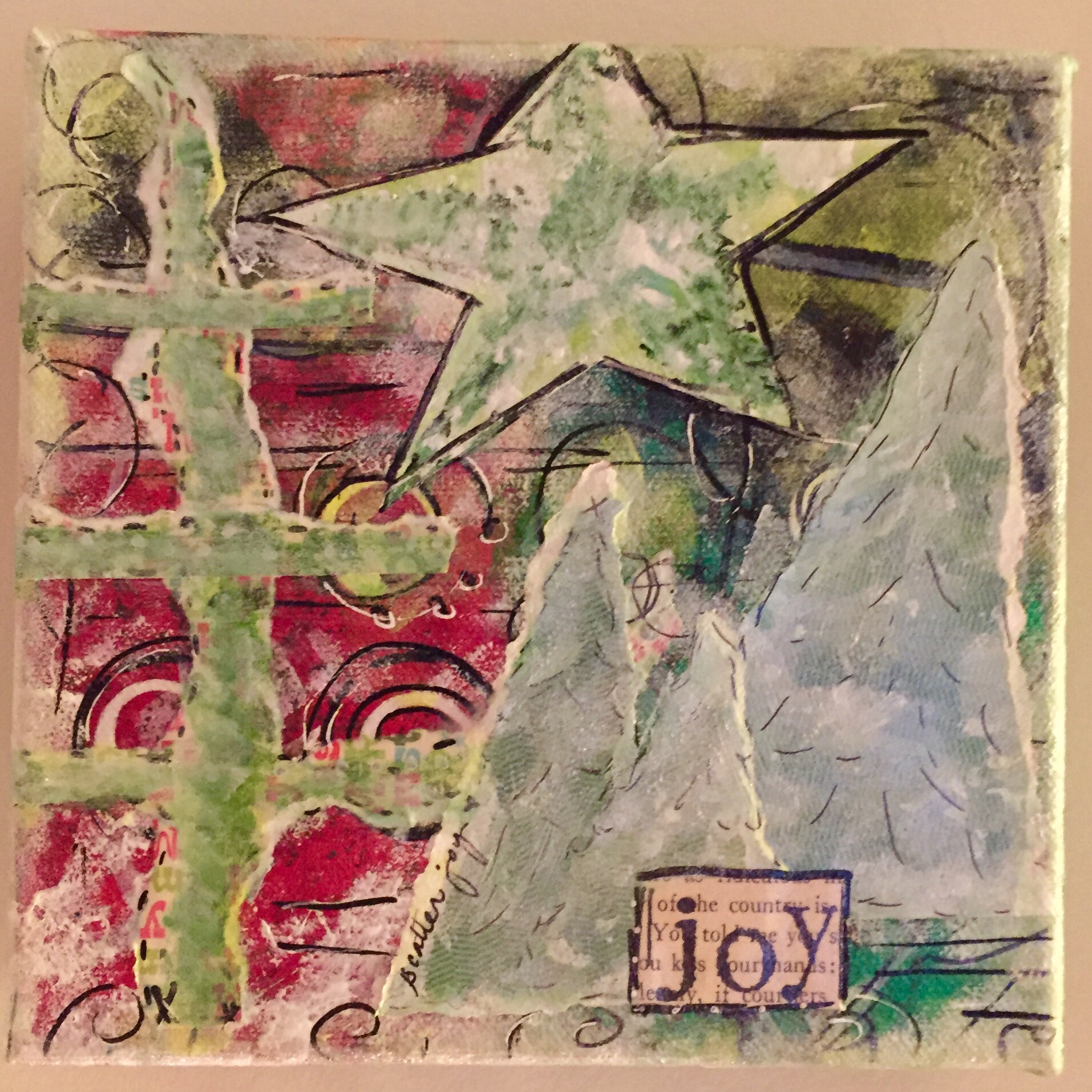 Collage JOY – A delightful original artwork by a friend (& former colleague) – as soon as she posted a picture of this on social media, I contacted Lindy and snapped it up for me. The rest of the year, this is included in an art wall in my spare bedroom. Lindy makes beautiful collages filled with thoughtful words and brilliant color and creative uses of papers, layers and paints. In addition to this piece I have another Lindy collage on my art wall and have commissioned her for a custom collage for a high school graduation gift.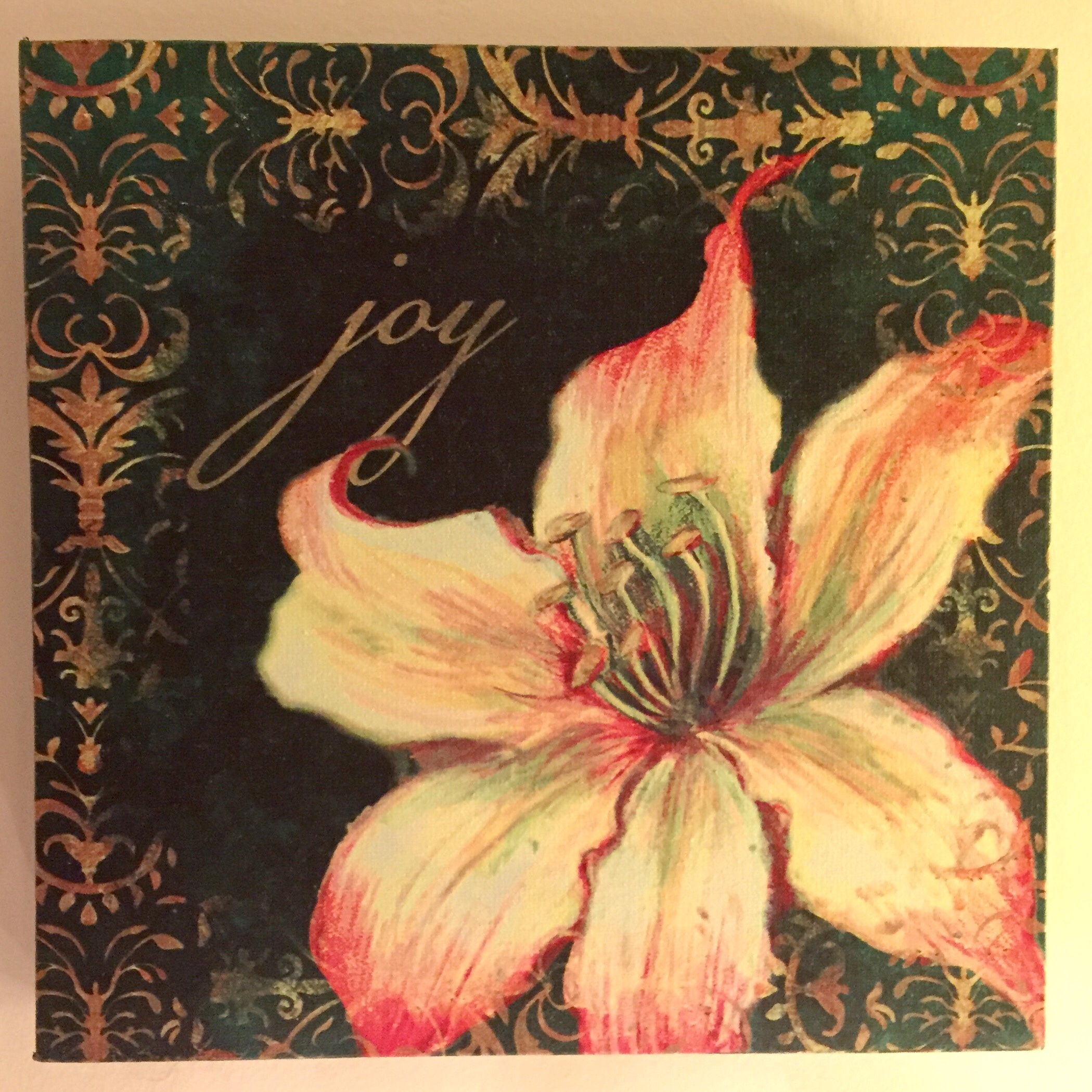 Amaryllis Joy – I picked this up at Joann's my first year here in PA. The combination of a favorite word and a favorite flower were perfect for adding to my Christmas decor.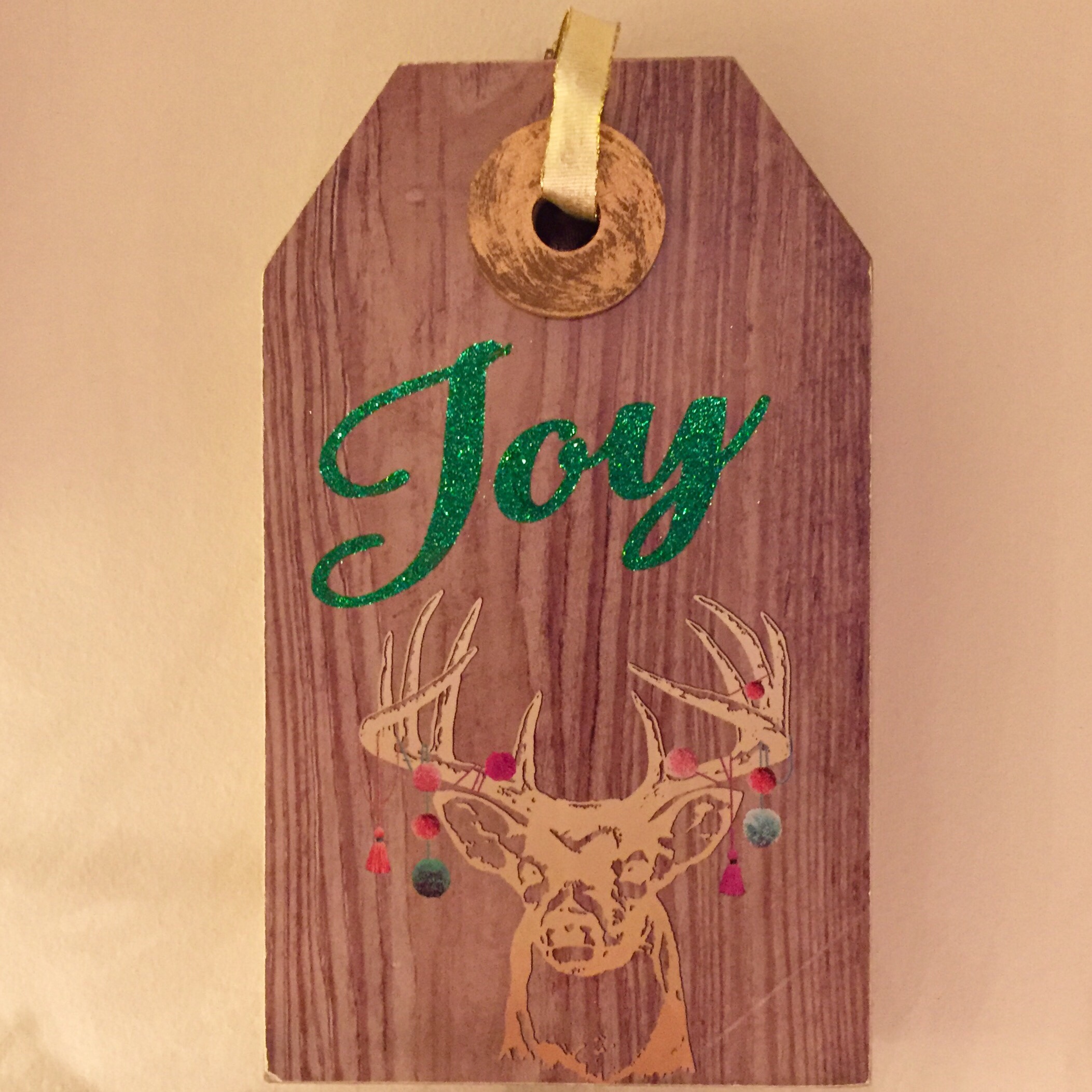 Deer Joy – A fun addition this year from Michael's, picked up right after Thanksgiving. A bit silly, a bit whimsy – it "pairs" with a Noel Cactus that I picked up for my sister and that is what makes me smile with this one.
JOY is one of my "words" – not only at Christmas but also throughout the year. In fact, over the years I have cultivated quite a collection of joy art – items that aren't only reserved for Christmas decor but fill my home year round. Sometimes, the joy may be hidden – other times it is right there in front of you. Some moments may not feel like there is joy to be found and some moments the joy is just overflowing. No matter the circumstances, I'm always looking for the joy in the midst of it all.