…Across the finish line…
On Thursday evening I finished my Olympic shawl as the men's beach volleyball gold medal match began – it took 45 minutes to work my way across the final row. On Friday evening, I gave the shawl a good soak and then used my blocking wires to transform a lumpy mound of yarn into a flowing shawl. This morning I snapped a few pictures of the finished product & then wrapped the shawl around my shoulders as I enjoyed my breakfast before starting my day. I look forward to wearing this in the coming weeks.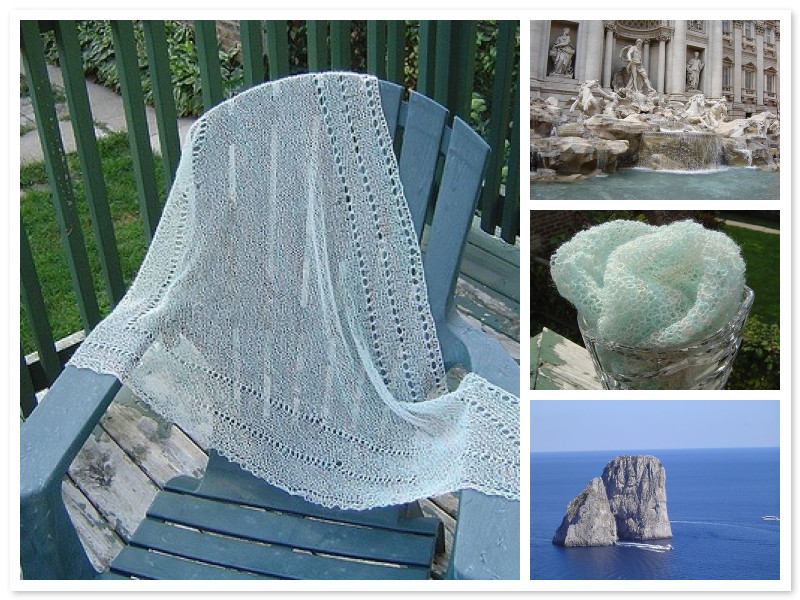 I've decided to call this shawl Estate Italiana (Italian Summer) – the colorway (Trevi) and pattern (Capri) conjure up memories the great trip to Italy in the summer of 2005.
Now, back to the many projects on my needles – some "knit for others," some early Christmas gifts, maybe some fall/winter accessories to prepare for cooler days, always some socks. And also back to a project that has been off my needles – it is time to finish up my first sweater – all that remains is blocking, seaming & the armhole/neck bands. Hopefully I will be revealing the sweater in the coming weeks!