An appropriate prompt for this "excessive heat warning" Thursday in the midst of our fifth heat wave of the summer…"tell us what you do to beat the heat!" Most of the tips that I shared last summer are still in rotation around here. This summer, a new addition to the cooling collective has been collagen slushies.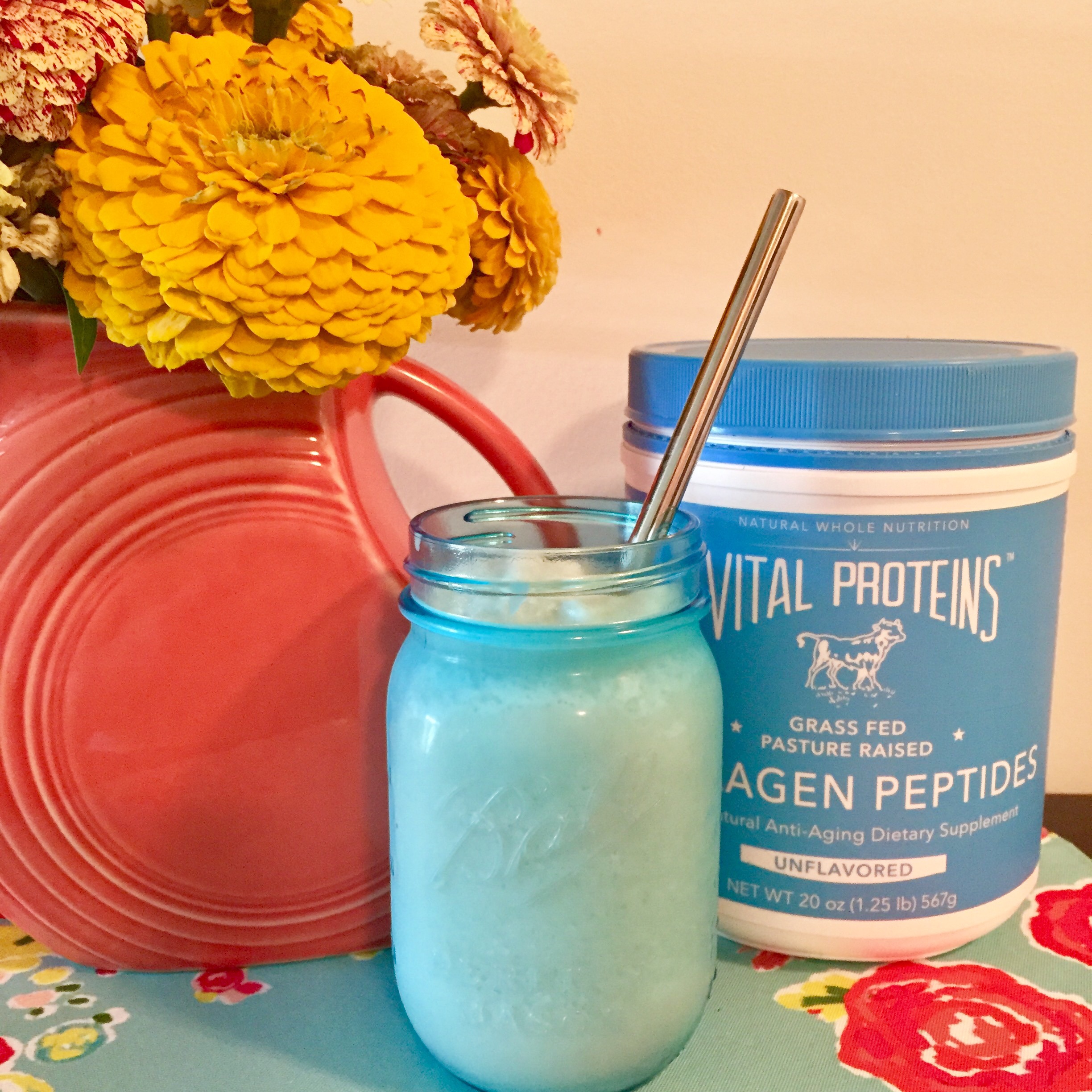 As the summer was starting, I saw a simple recipe for a Grapefruit Slushie that sparked my interest. That weekend, I picked up a grapefruit and made a slushie. And I was hooked. I started trying all sorts of liquid/flavor combos and have even cut out any sweetener in them – which is great as I'm in the midst of a Whole30 reset this month.
The "recipe" framework is simple: a cup of ice, a scoop of collagen & then fruit/liquid/flavorings to fill my smoothie cup. A few seconds whirl on the Ninja & viola, ready to sip. Now that this is a go-to cooler, these are some of my favorite flavor combinations:
Mint iced tea + blueberries + cantaloupe
Almond/coconut milk + vanilla splash + lemon juice (or NY Style Lemonade) – this reminds me of a Chick-fil-A Frosted Lemonade
Cold brew + vanilla splash + cinnamon – this fills my Tervis every morning as I head to work
Mint iced tea + watermelon + lemon juice (or NY Style Lemonade) – a nod to the limited time Minted Watermelon Lemonade at Chick-fil-A
Mint iced tea + peaches
What are you doing to beat the heat?
Linking up with Carole and Kat for Think, Write, Thursday.