This has long been a family favorite and is a perfect make ahead recipe. While it is tasty as a hot dish, I prefer it chilled – so it is great for taking as my work lunch. This can easily be doubled.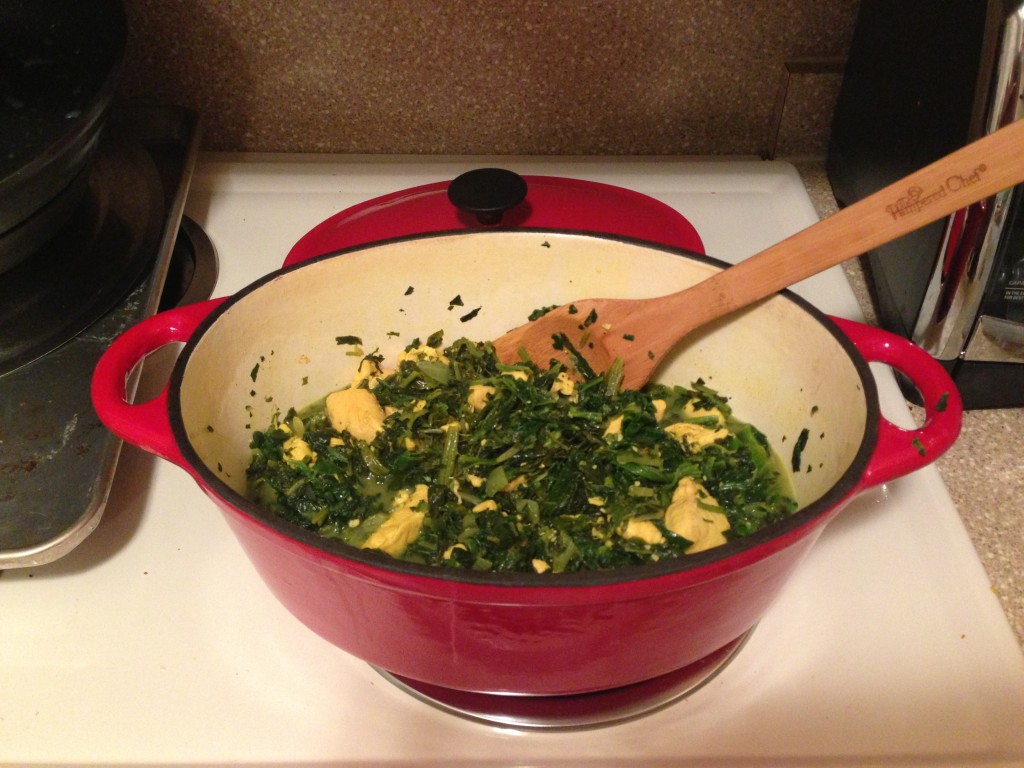 1T coconut oil
4 boneless chicken breasts cut into 1-2″ chunks (or comparable chicken tenders)
1/4 t. paprika
1/2 c. chopped onion
1 clove garlic, minced
1 c. water
1/4 c. lemon juice
2 t. tumeric
1/2 t. cumin
1/4 t. ginger
dash cayenne
1 pkg spinach chopped
In a large skillet or dutch oven, melt the coconut oil. Brown the chicken (in smaller portions) and set aside. Cook the onion & garlic – stir in all but the spinach. Return the chicken to the skillet. Simmer, covered for 30 minutes. Stir in the spinach & cook 10 more minutes.