As I've mentioned before, the last several months have included many trips to Milwaukee for work on a big project. When east coast vacation plans with the WI-fam in early August had to be delayed and I saw another MKE trip on the calendar for mid-month, all things aligned for me to fly out there earlier for a weekend of WI-fam fun before work. Here, a few snapshots along the way.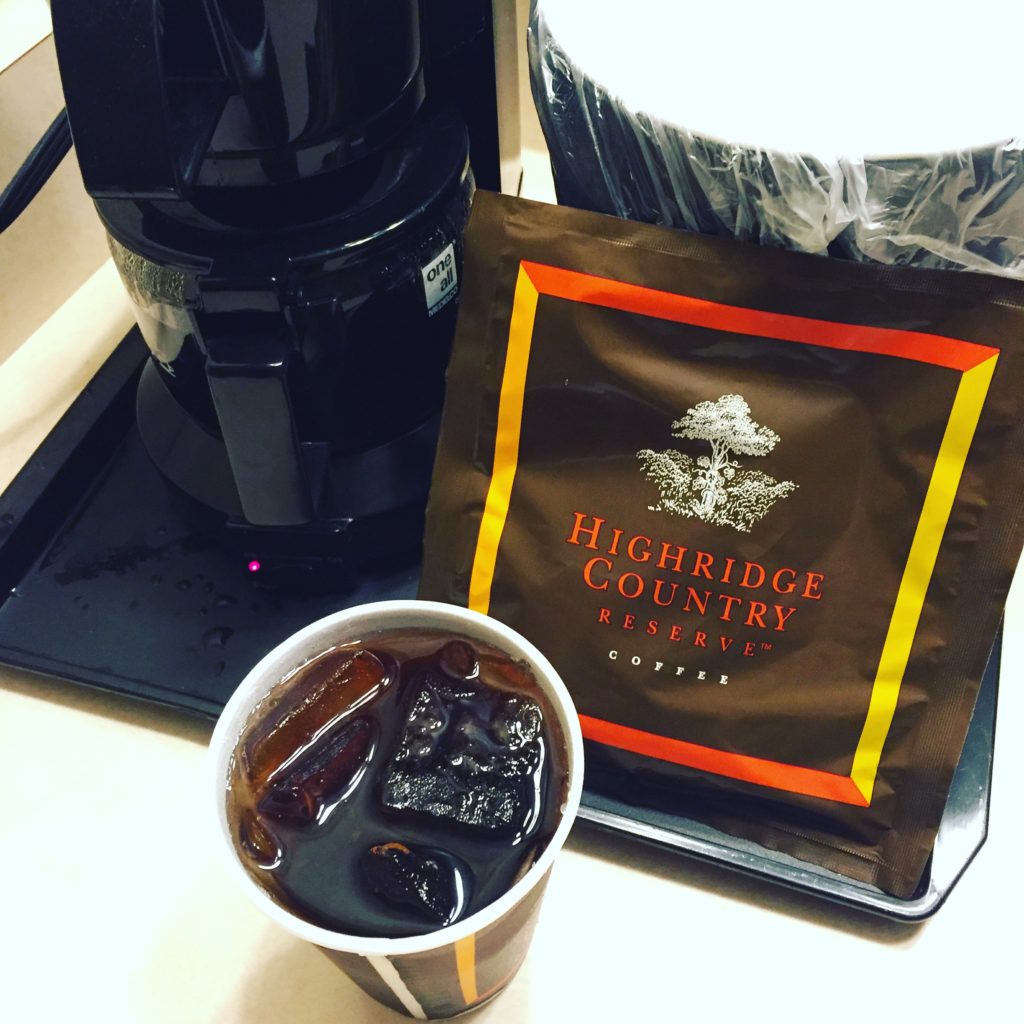 Saturday @ 6:25 AM – Wide awake early, so I decide to make some iced coffee & read for a while to start the day. "Can I get some non-decaf coffee packets?" That was my question as I went down to the front desk once I discovered the in-room coffee service only had decaf. "You mean regular coffee?" was the response. Umm…yes – evidently I do need some caffeine to ease into this day.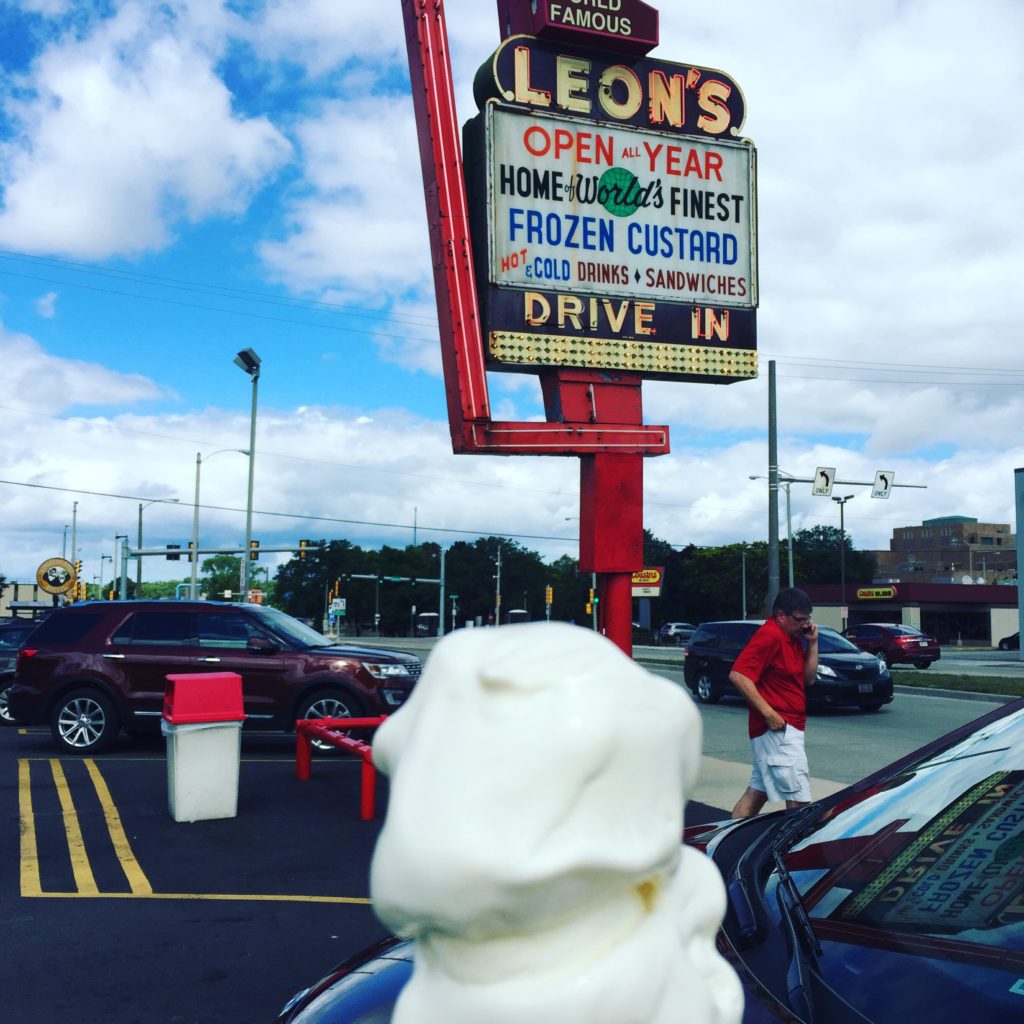 Saturday @ 2:01 PM – As we were out and about on Saturday morning, late afternoon supper plans were finalized. So when the shopping was done, we resumed the great Milwaukee custard tour with a stop at Leon's Frozen Custard. For some of us, custard might have been our entire lunch. Another delicious vanilla cone – the heat of the day made this a fast melting and messy treat.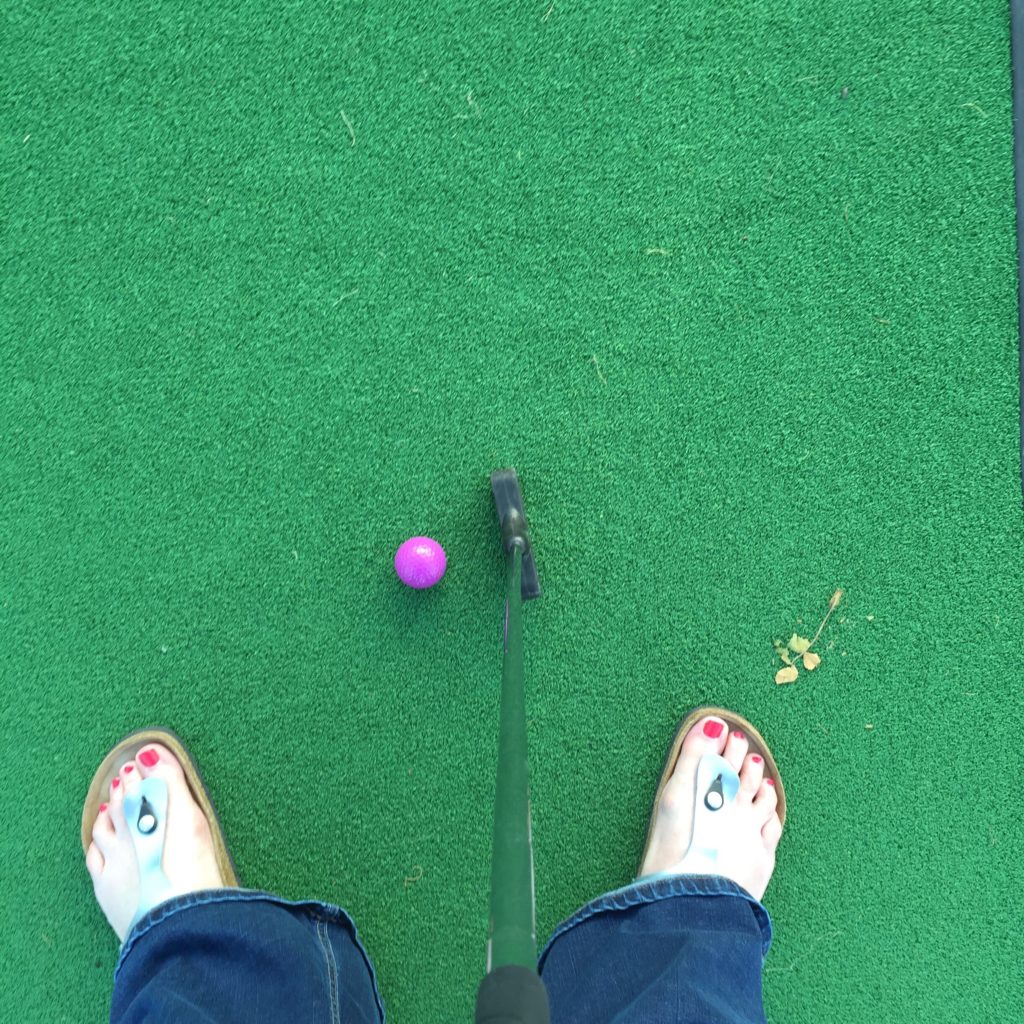 Saturday @ 6:57 PM – Mini golf with the cousins on a summer evening. It has been decades since I played. Fierce competition gave way to silliness among our 3 teams. By the end, my team of 4 (including the 3 year old) only had 2 golf balls to play among us all – so the adults would tee off and our littlest team member then made a game of getting the ball into the hole. From my play, evidently the stress of the last couple of weeks of work was working its way out via some horrible shots…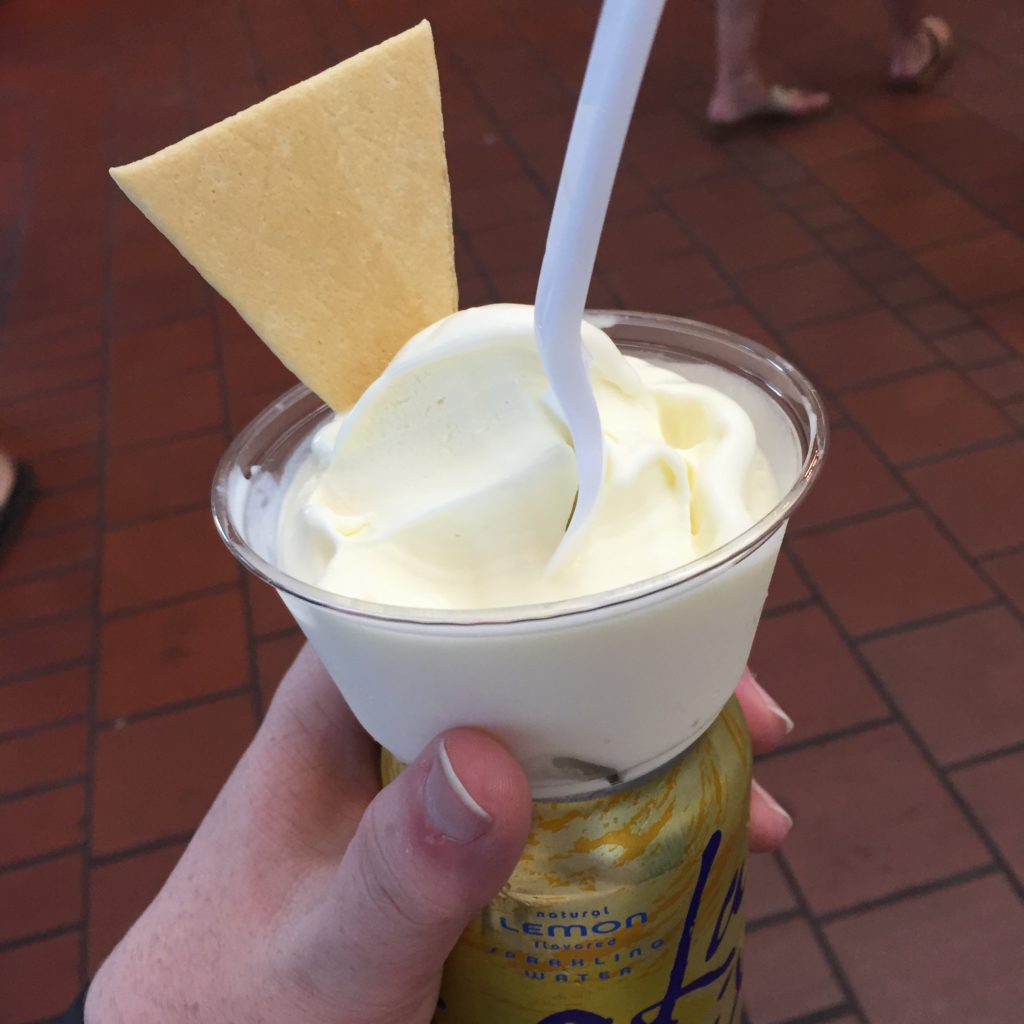 Saturday @ 7:47 PM – To beat the heat after mini golf we all headed to Kopp's for more frozen custard. Truth, the LaCroix was more satisfying at that point in time after a filling supper and a hot round of golf. I only ate about 4 more bites of custard after this pic…but of course, since this was vacation I had to have custard twice in 1 day…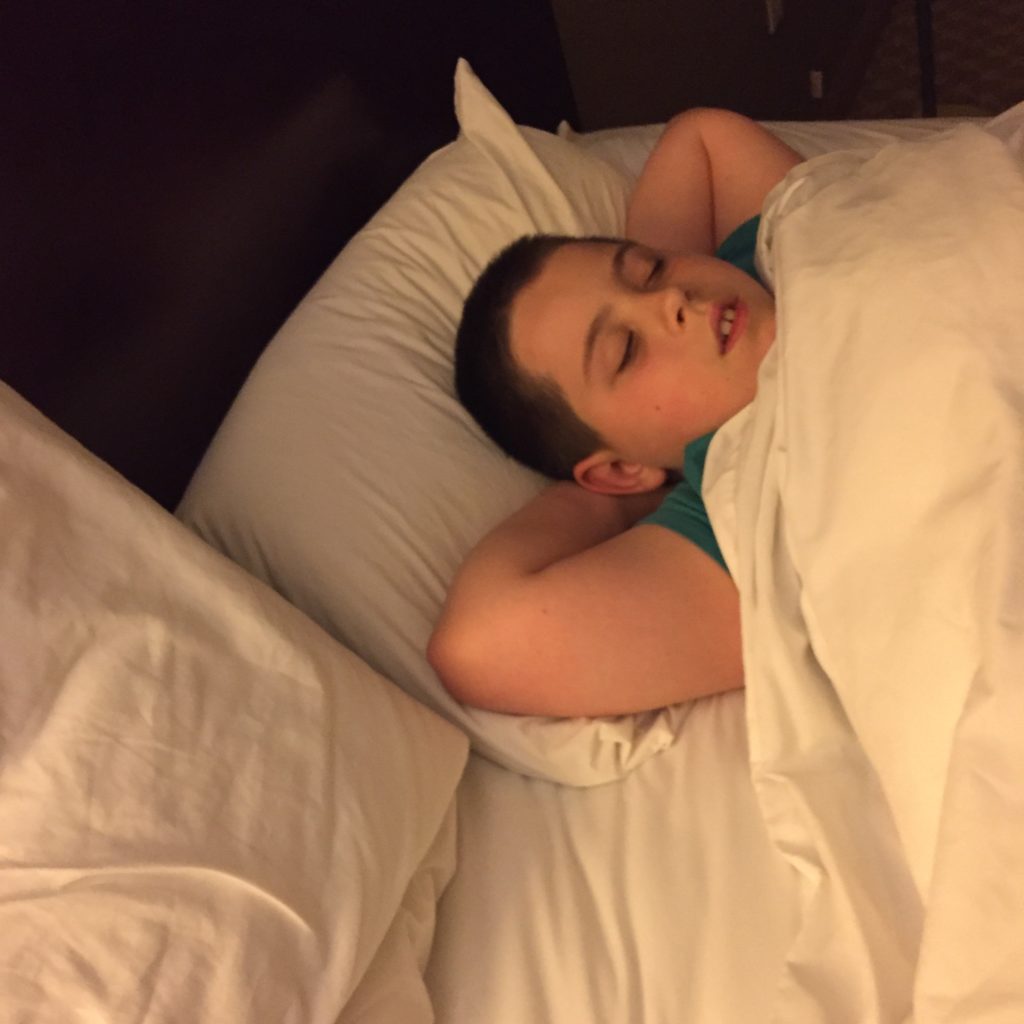 Saturday @ 9:45 PM – Tuckered out from a full day…for the youngest in our crew, it was too much effort to stay awake for the final Phelps medal ceremony…watching the Olympics together & cheering on our favorites was a great end to the day…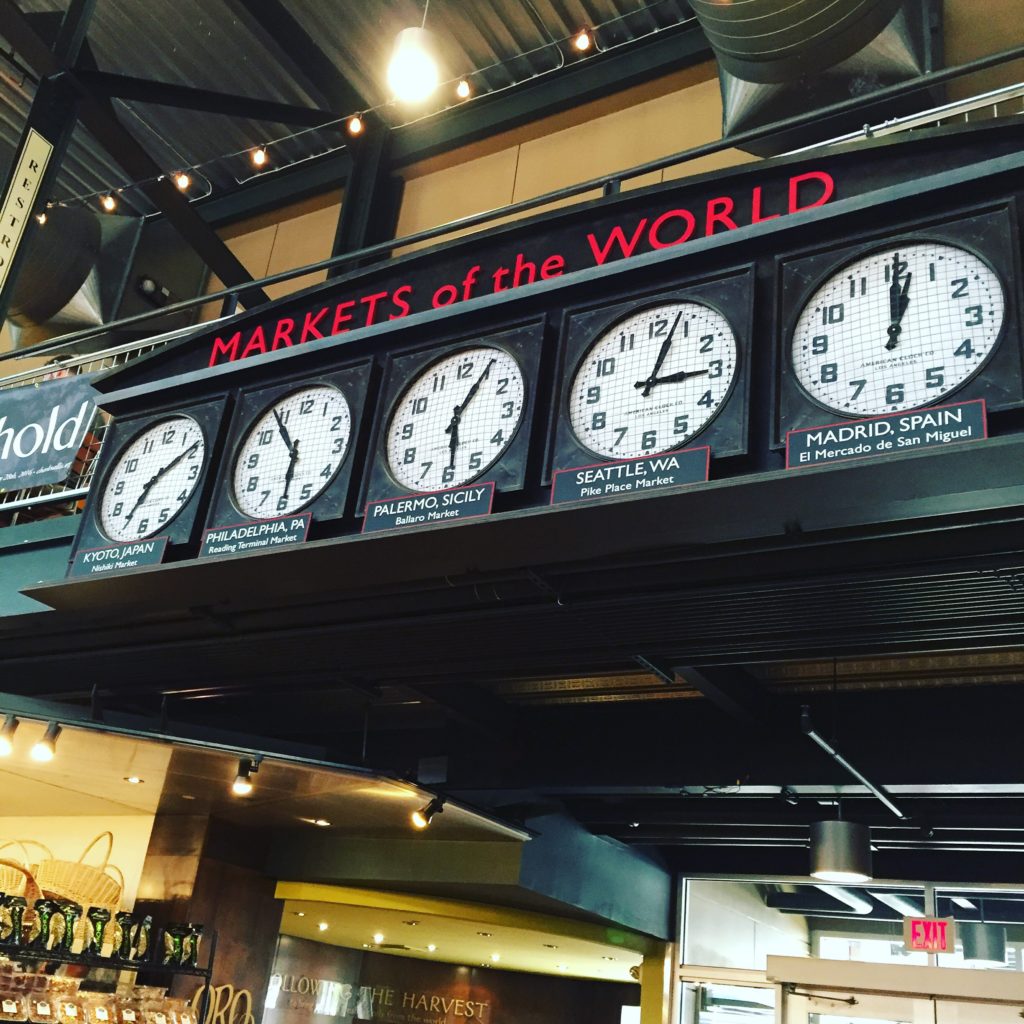 Sunday @ 5:07 PM – After saying farewell to the WI-fam &  settling into the work hotel, I walked 2 blocks to the Milwaukee Public Market. Finally a chance to stop into the market after walking by it on every trip so far…a few provisions for a light supper & breakfast options for the mornings…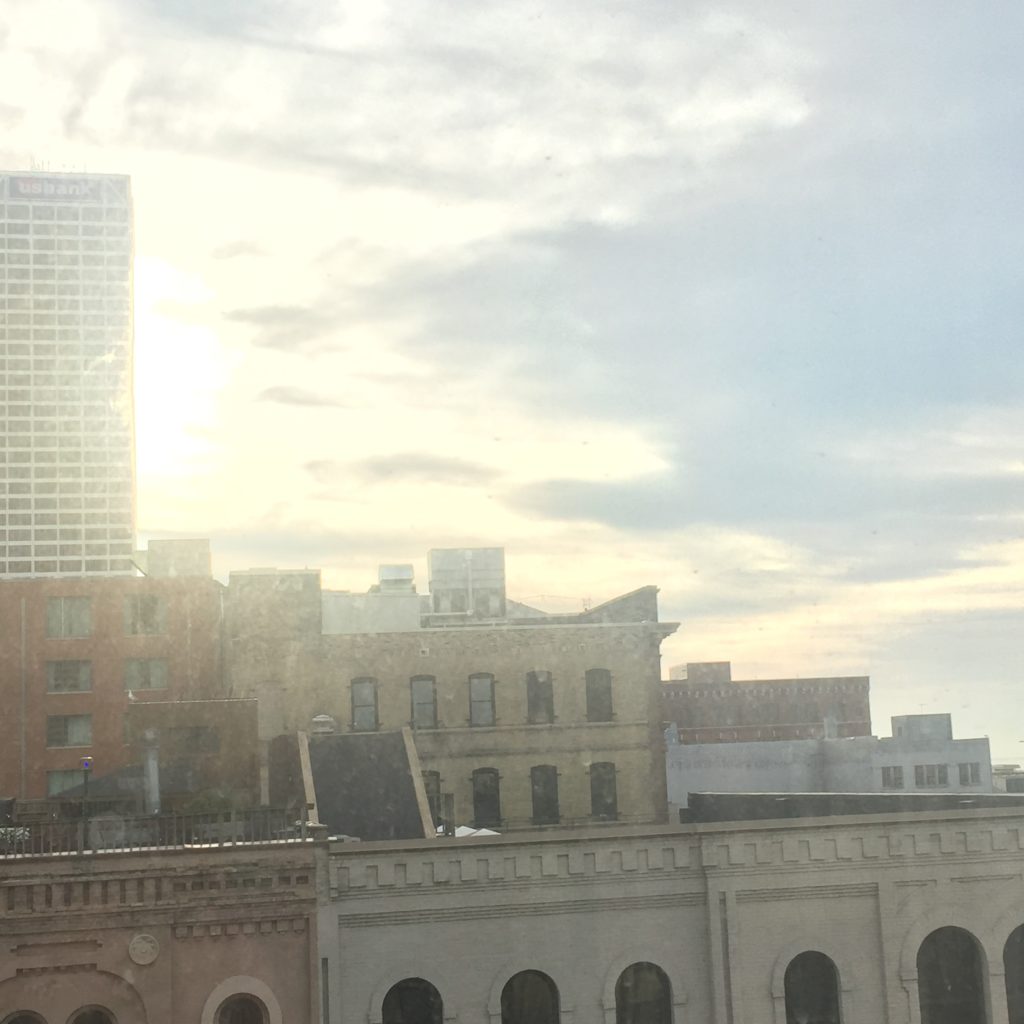 Monday @ 7:17 AM – Waking up to a view like this over the lakefront doesn't jive with the "MKE travel advisory" email in my inbox from corporate security. Praying for peace here in this town!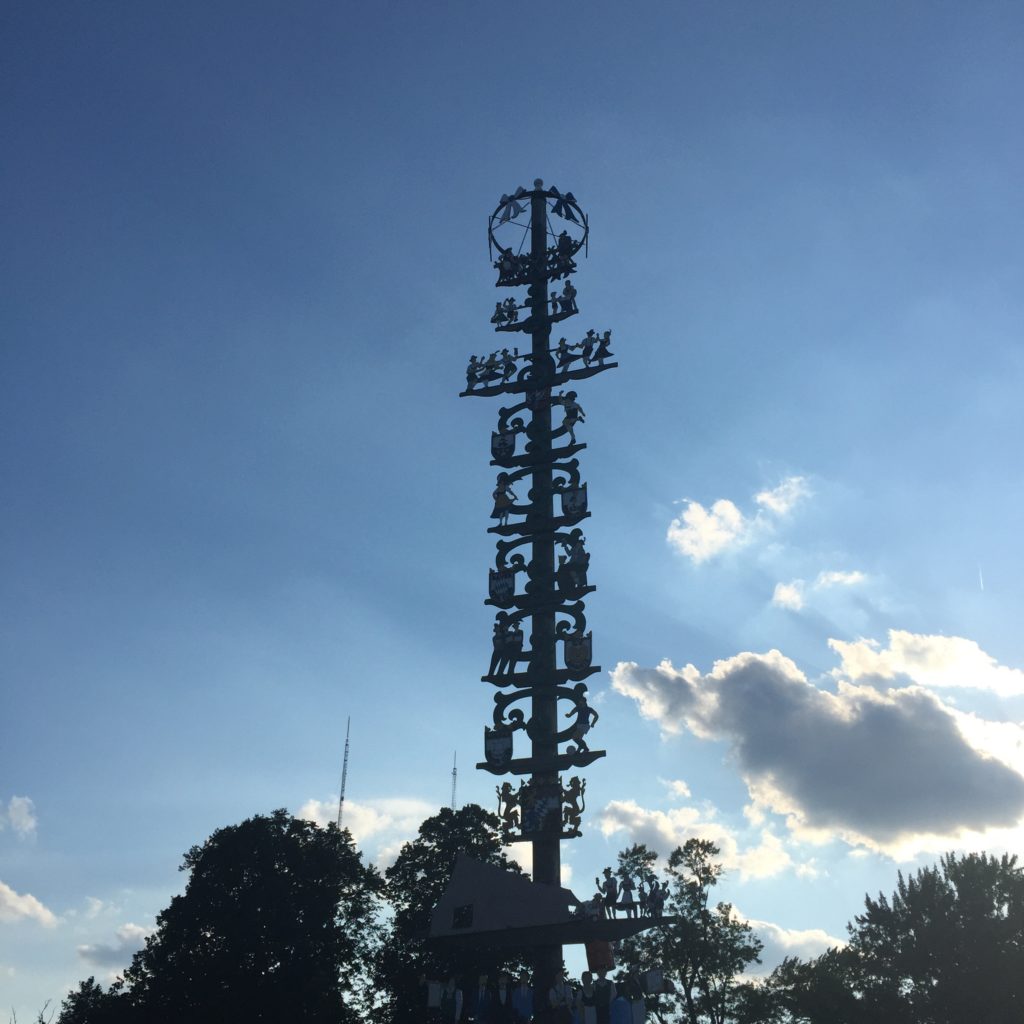 Tuesday @ 6:10 PM – A team celebration dinner to end an all day workshop meant a taste of Milwaukee at the Bavarian Beirhaus – complete with accordion music.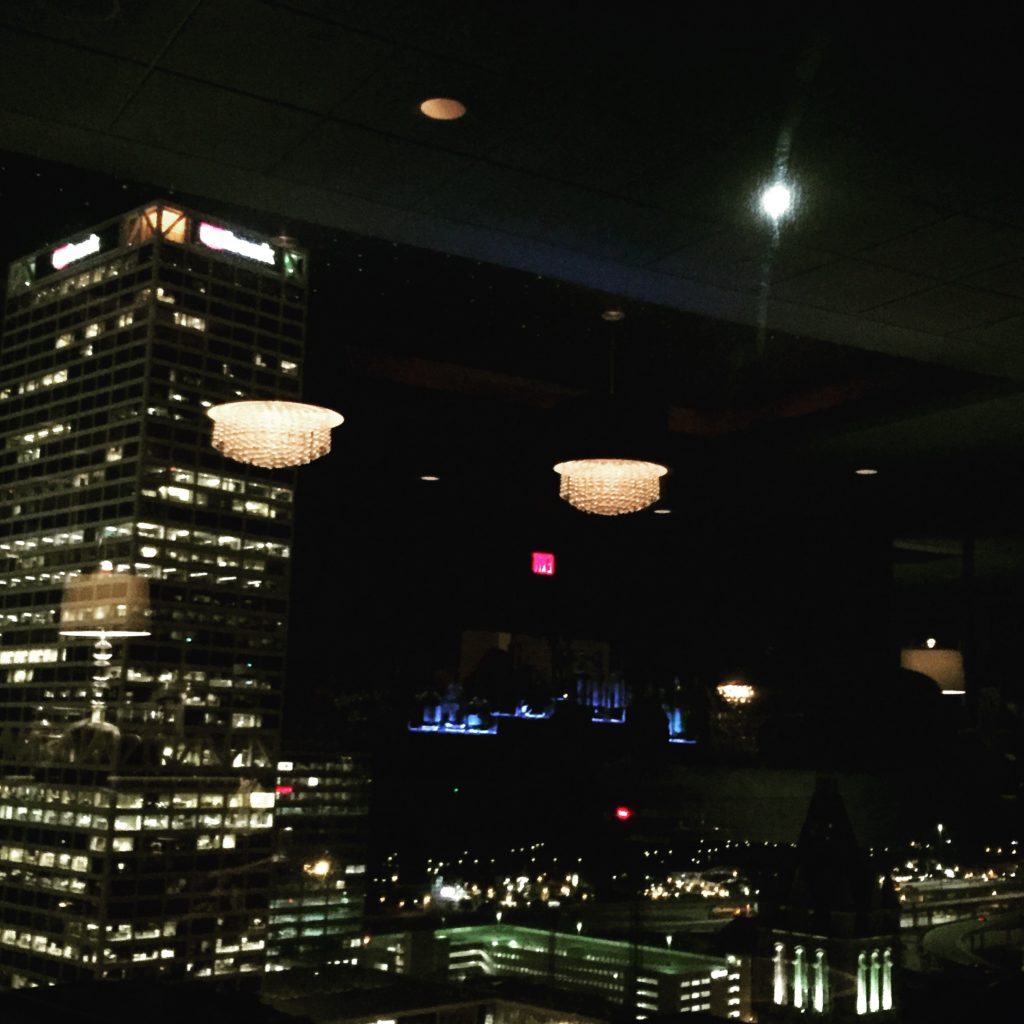 Tuesday @ 9:21 PM – Ending the day with drinks on the 23rd floor – the picture can't capture the amazing view of the moon reflecting on the calm lake waters. A great jazz trio playing in the corner & plenty of laughter with colleagues.
The trip was quick; however, plenty of fun moments were had both "at play" and "at work" behind the cheddar curtain.