I've mentioned several times before on the blog how I've enjoyed some new coloring books and some coloring moments. During the last 3 weeks, the "anti-stress" quality of spending time coloring has come into full for me – time spent coloring has dialed back some of the crazy from an intense couple of weeks at work.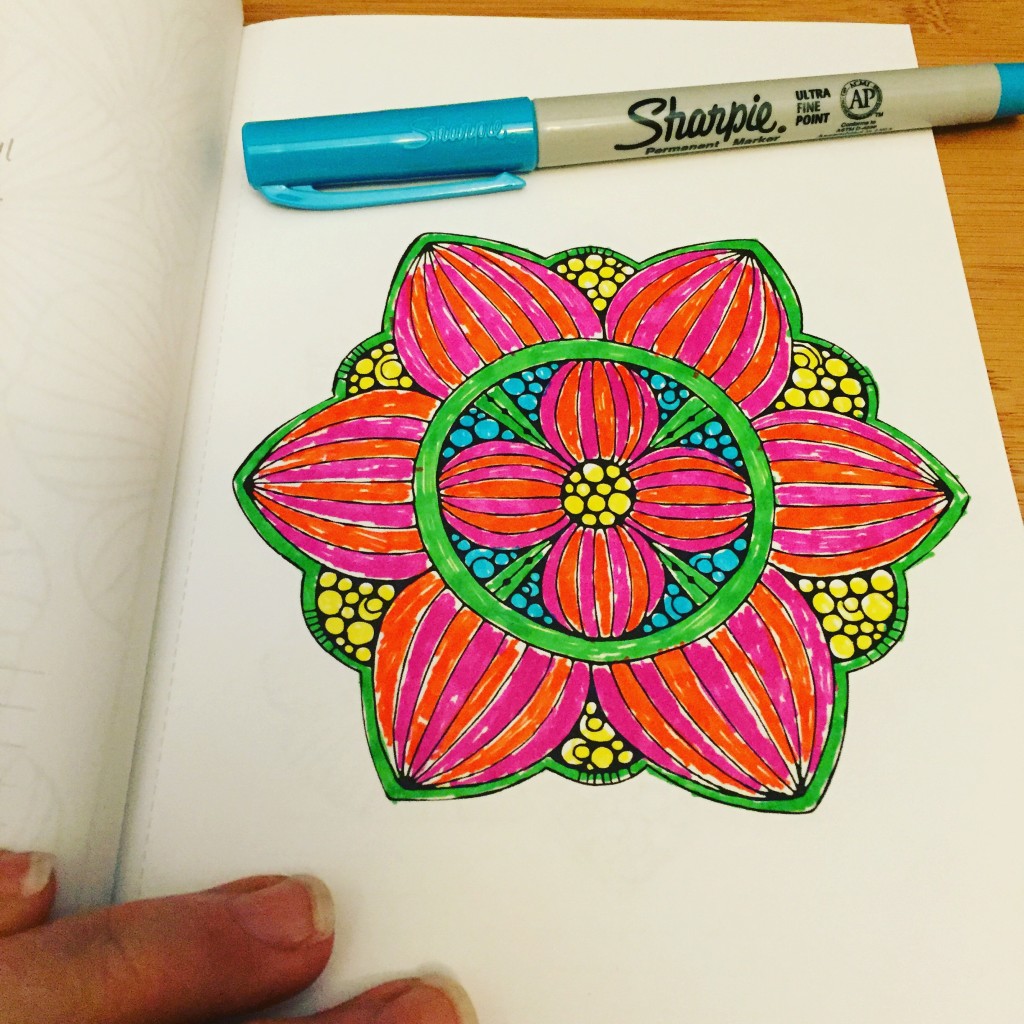 Long days spent in hyper-mode on one project turn to evenings at home where I am exhausted and yet my mind is so restless that sleep is still hours away.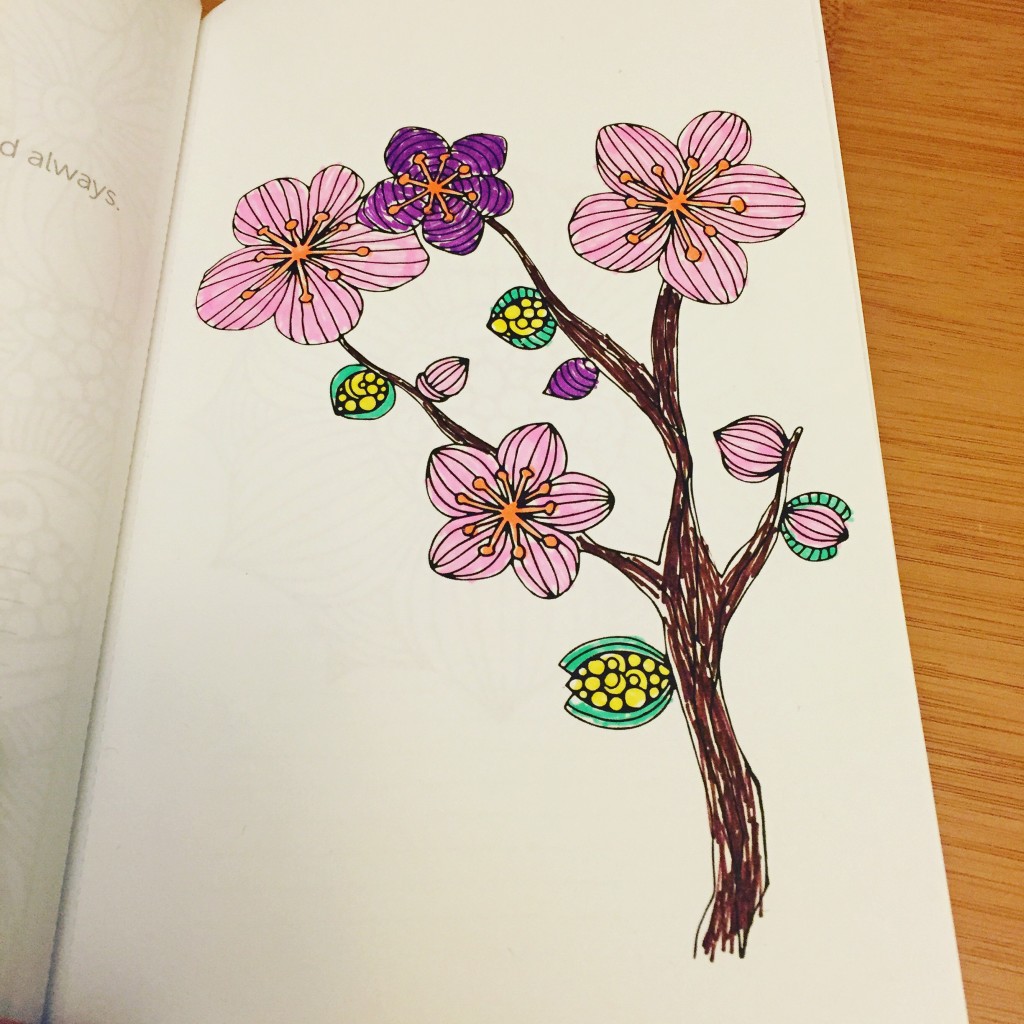 Books wouldn't do (gasp!). Simple knitting wouldn't do (gasp!). Even "just" watching TV wouldn't do.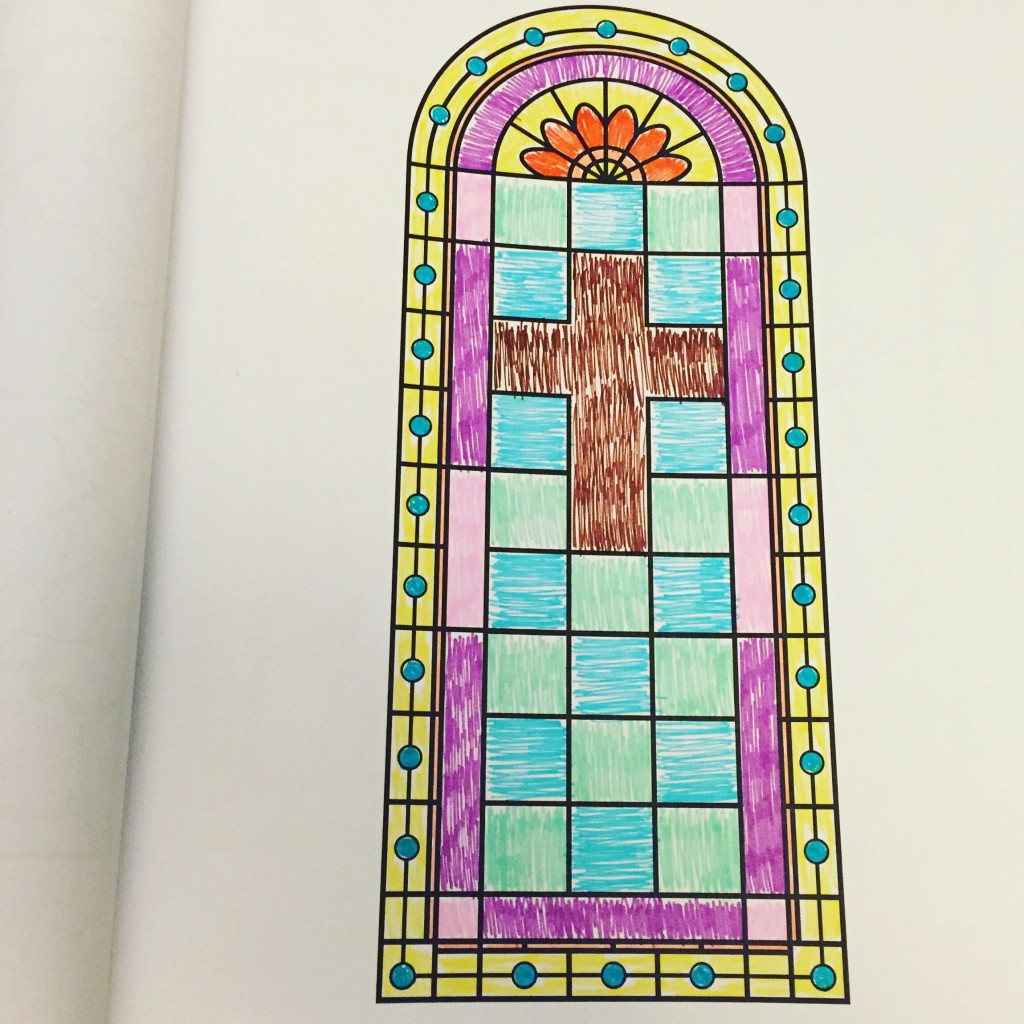 So, I reached for my stack of coloring books and my jar of bright sharpies…and within minutes, I would find a zone of calmness and the intensity of the day slipping away from me.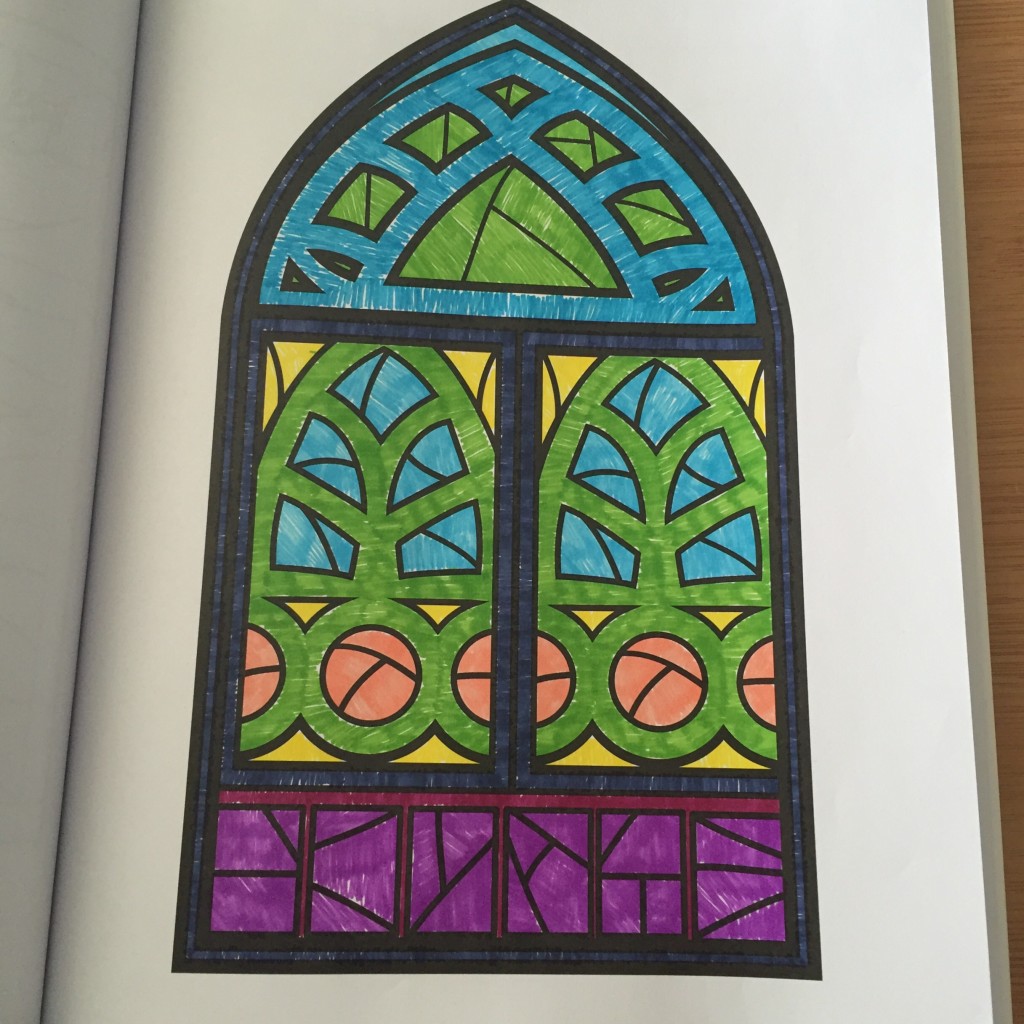 I was glad for the variety of coloring books in my stack. Some evenings, a "big" picture was just too much to contemplate and so the pages from the pocket-sized books fit the bill.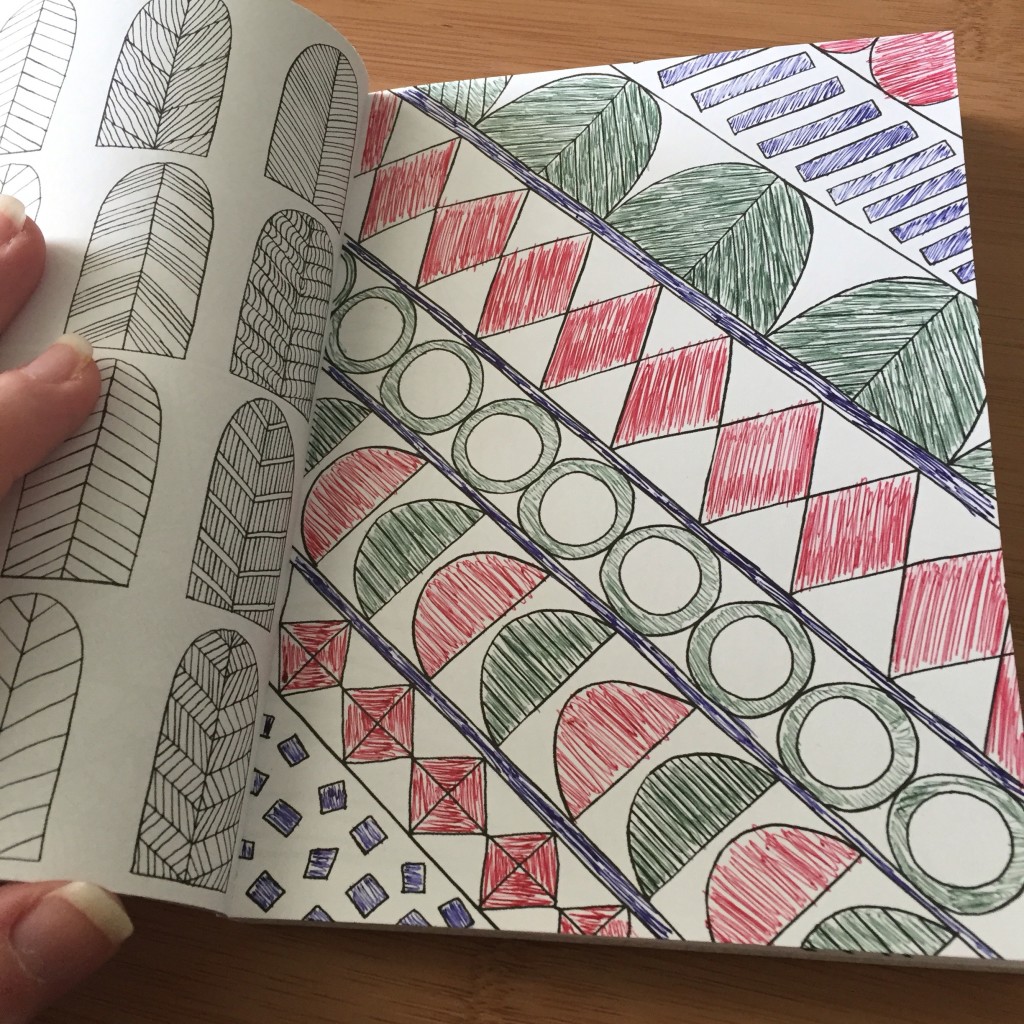 Whether it was 10 minutes or 20 minutes or more. the time spent in these pages has been "just what I needed" to bring calm.
(And as I was finishing up this simple post, Carole sent this week's 10 on Tuesday: 10 things to do to calm down…so, beyond coloring…here are a few more of the things that I've mentioned along the way that provide calm: knitting (simplicity & repetition); a steaming mug of peppermint tea; time on a recumbent bike can pedal away the day (must start doing this again!); lavender hand lotion; Tazo Wild Orange tea to end the day; listening to a favorite classical guitar album; the glow of a candle on the mantel; at work – the crunch of the lavender sachet that I keep next to my keyboard; looking through favorite pictures/moments on my phone)
What brings calm in your days? Are you coloring much these days?