(seeing how this week is 1 year since we were in PEI, it's high time to continue sharing our adventures…)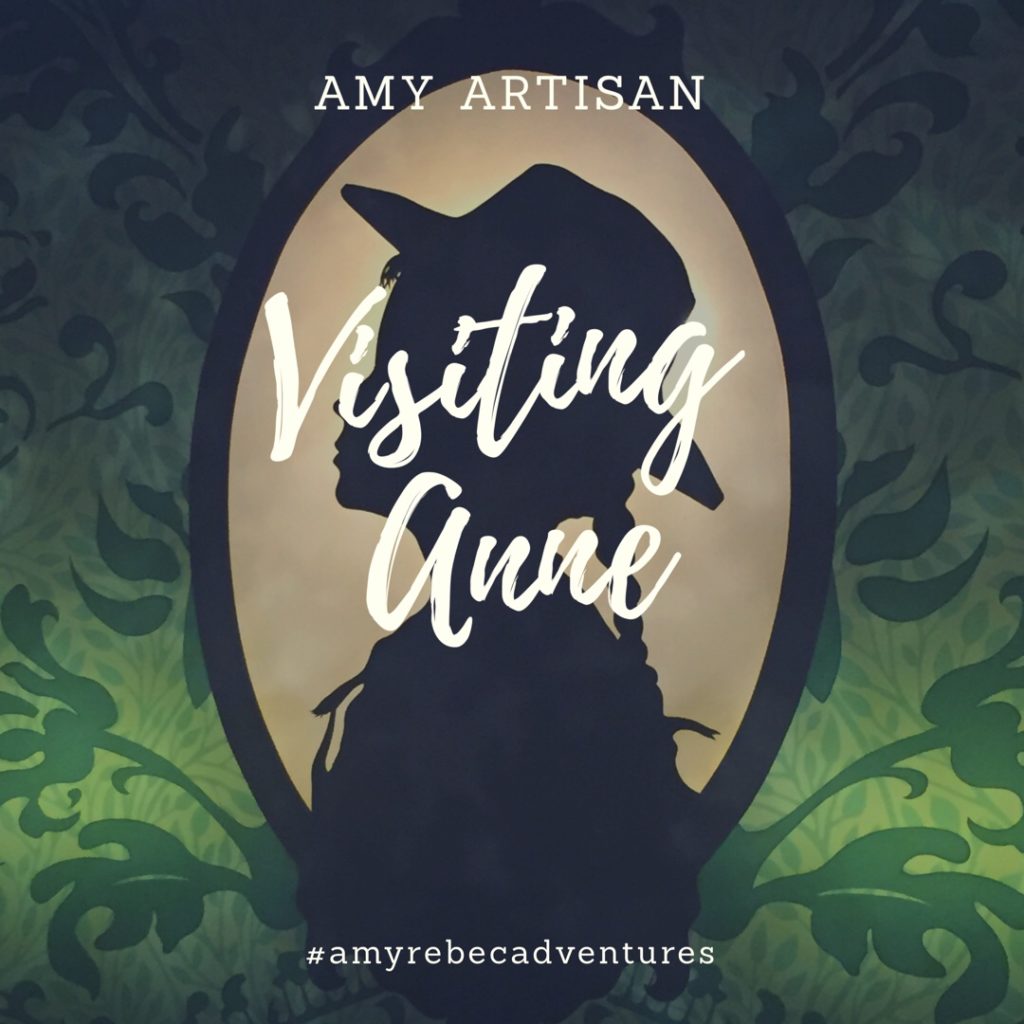 Indeed, Anne of Green Gables was the catalyst for our trip to PEI. Rebecca is a huge Anne book fan (and is proud of never seeing the onscreen adaptations). Our goal was to see some of the Anne sites but also find the right balance with just enjoying the island for its own charm.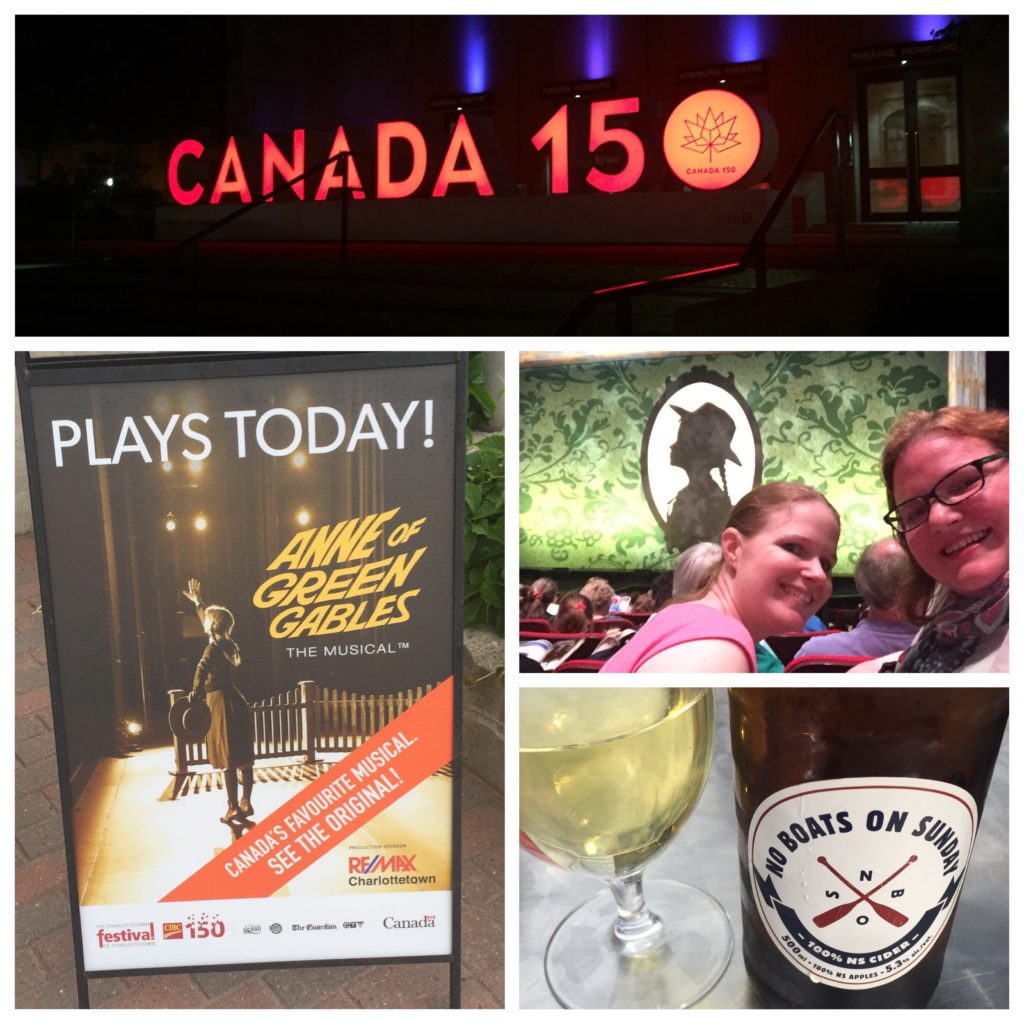 On Tuesday evening, we headed towards Charlottetown to enjoy a preview performance of Anne of Green Gables – The Musical a clever and fun send-up of Anne in a classic musical format. This production was in its 53rd season. For dinner before the show, we enjoyed patio dining at a farm to table restaurant, Terre Rouge Craft Kitchen – the clouds looked ominous as we were seated but the rain managed to hold off until the last bites of our meal. It was a packed theater for the performance and it was fun to see the multi-generation family groups partaking in their annual tradition of the show and also see the varied audience there to enjoy some classic fun. The laughter and reactions of a gentleman across the aisle from us can only be described as pure joy & added to our enjoyment of the evening.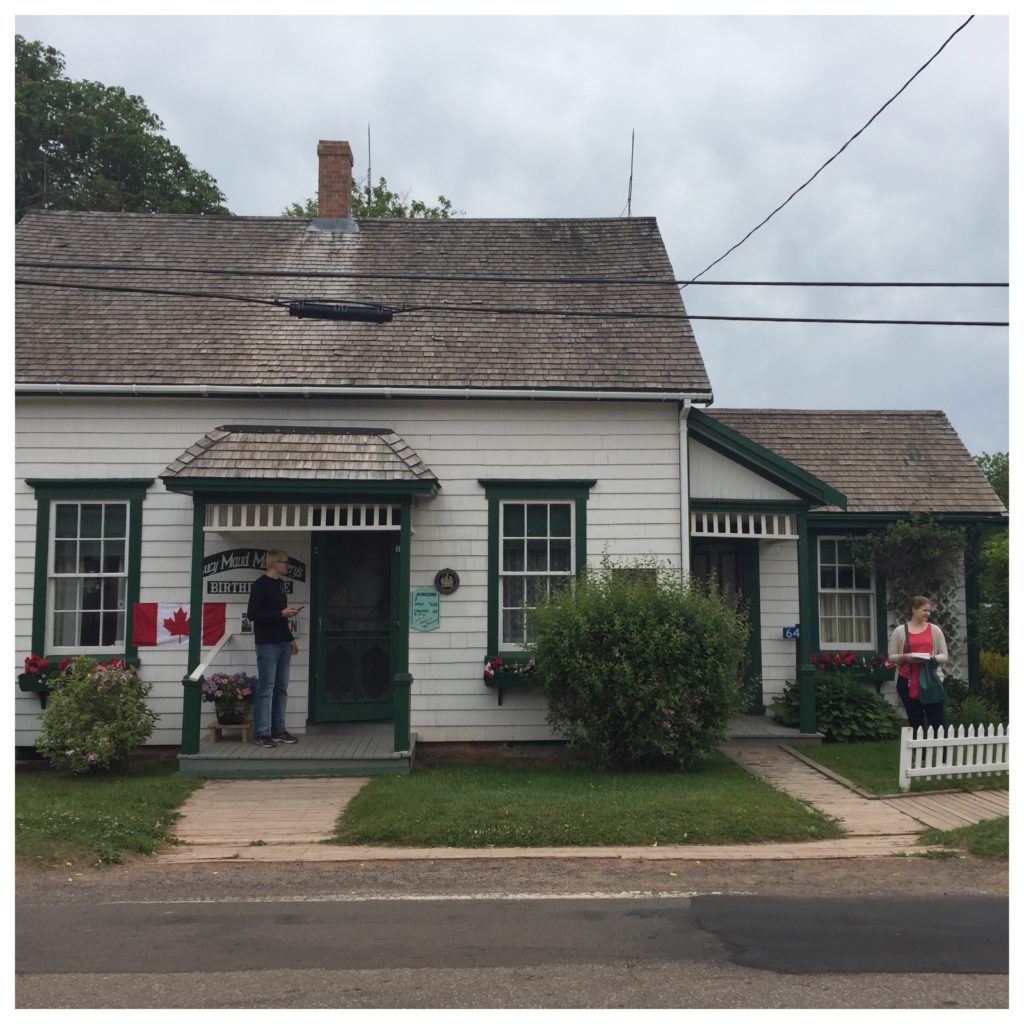 Our PEI home was essentially across the street from the Lucy Maud Montgomery Birthplace – so our first stop on Wednesday morning was this house. We were the first visitors of the day – after an introduction presentation, we wandered through the rooms of the house on our own. I picked up a couple of non-Anne books & was treated to them being stamped by a special museum stamp.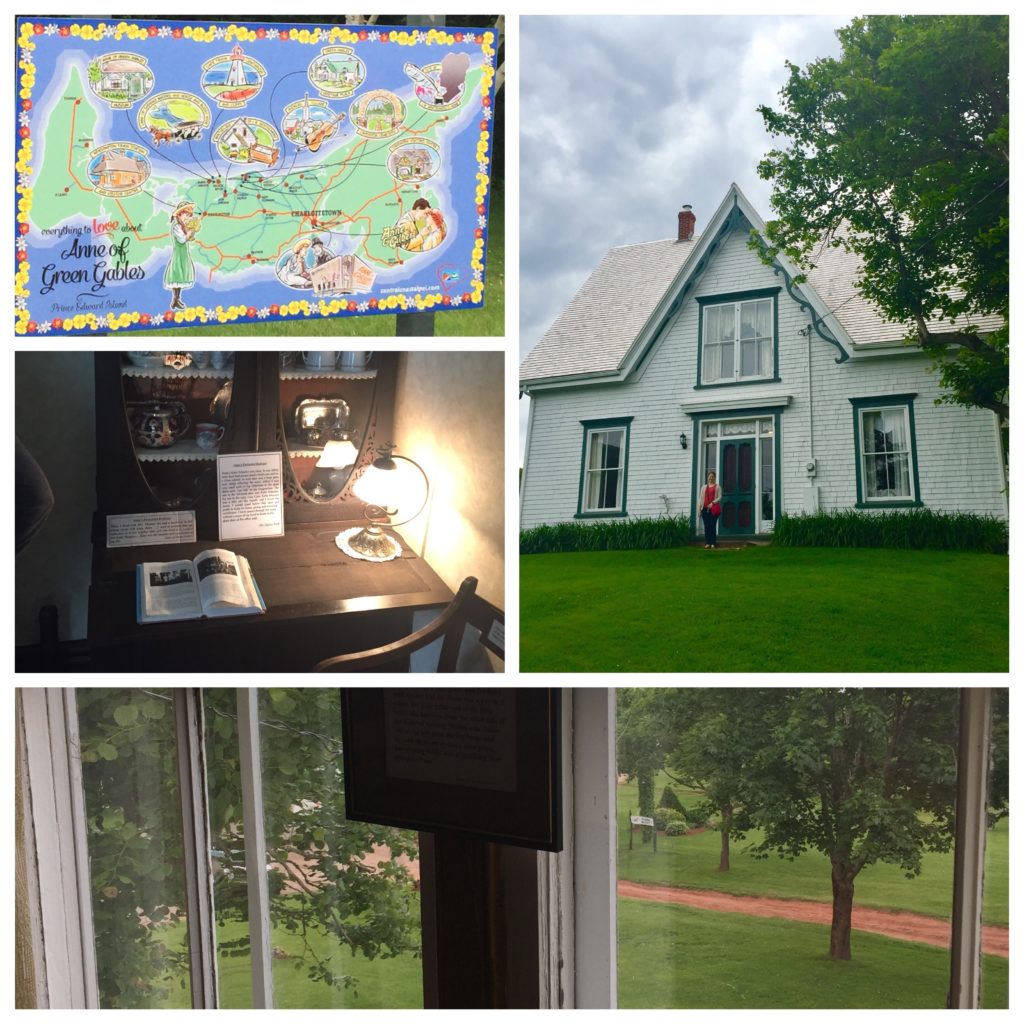 Our next Anne destination had us driving over the Lake of Shining Waters and to the Anne of Green Gables Museum. Descendants of LMM still own this house and it is filled with family heirlooms – some of which inspired elements of Lucy's stories. Rebecca also enjoyed the Silver Bush novels and said it was very evident that this house was Silver Bush.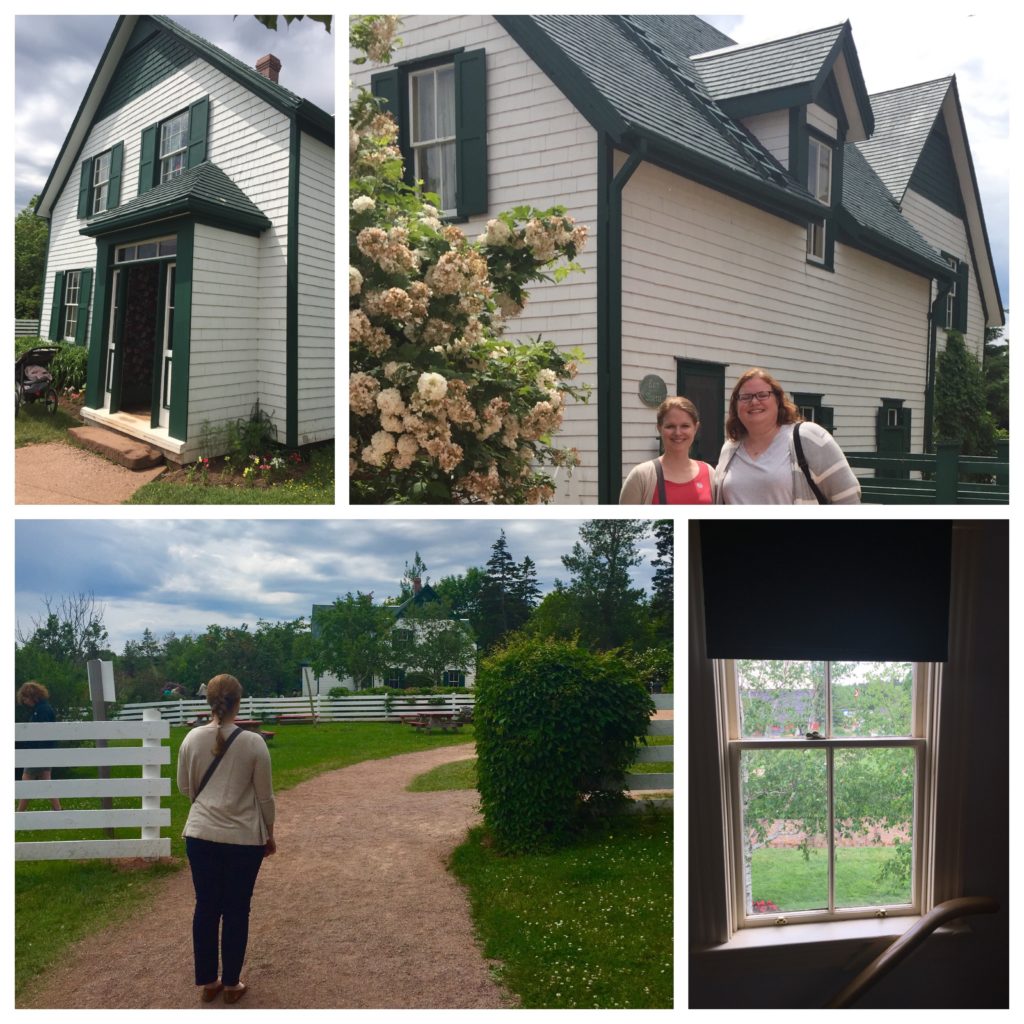 From the museum, we headed towards Cavendish and the Green Gable Heritage Place. This was the "most crowded" place we visited and even that crowding was minimal.  We wandered through the house that has been decorated as Green Gables is described in the novels. In Anne's room, we smiled at the brown puff sleeve dress hanging on the closet door. After touring the house, we ventured a bit down the 2 paths on the property: Lovers Lane and the Haunted Trail.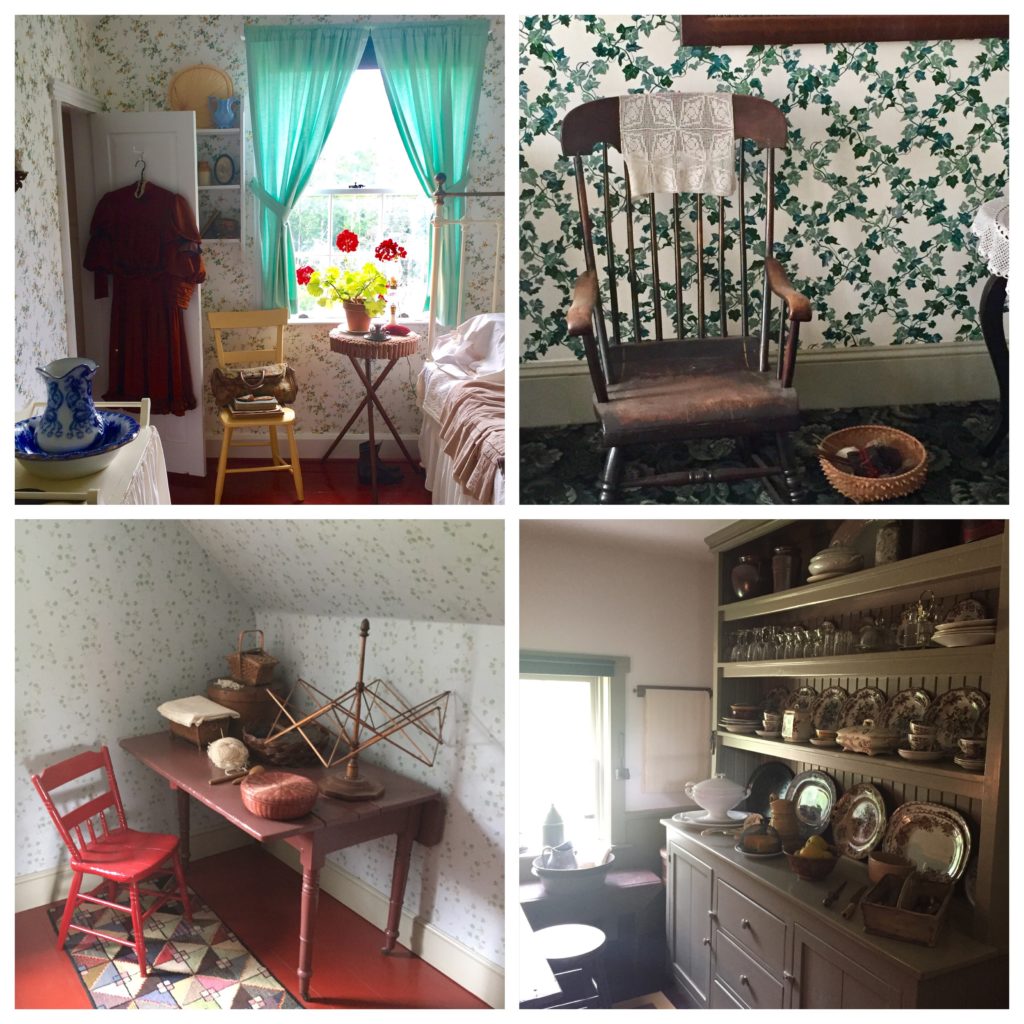 After a morning and early afternoon with Anne, we decided it was time to get lunch. When our first choice restaurant option had a full parking lot and people waiting outside we went with plan B – look for nearby restaurants via the map search feature on the phone. In just a few minutes, we were at By the River Bakery & Café. We each opted for a soup and sandwich combo: for me, the seafood chowder & roast beef sandwich were the perfect choice; for Rebecca, the corn chowder and a ham & cheese sandwich. On our way out the door, we picked up some scones for future breakfasts (& boy were they delicious…even as they aged).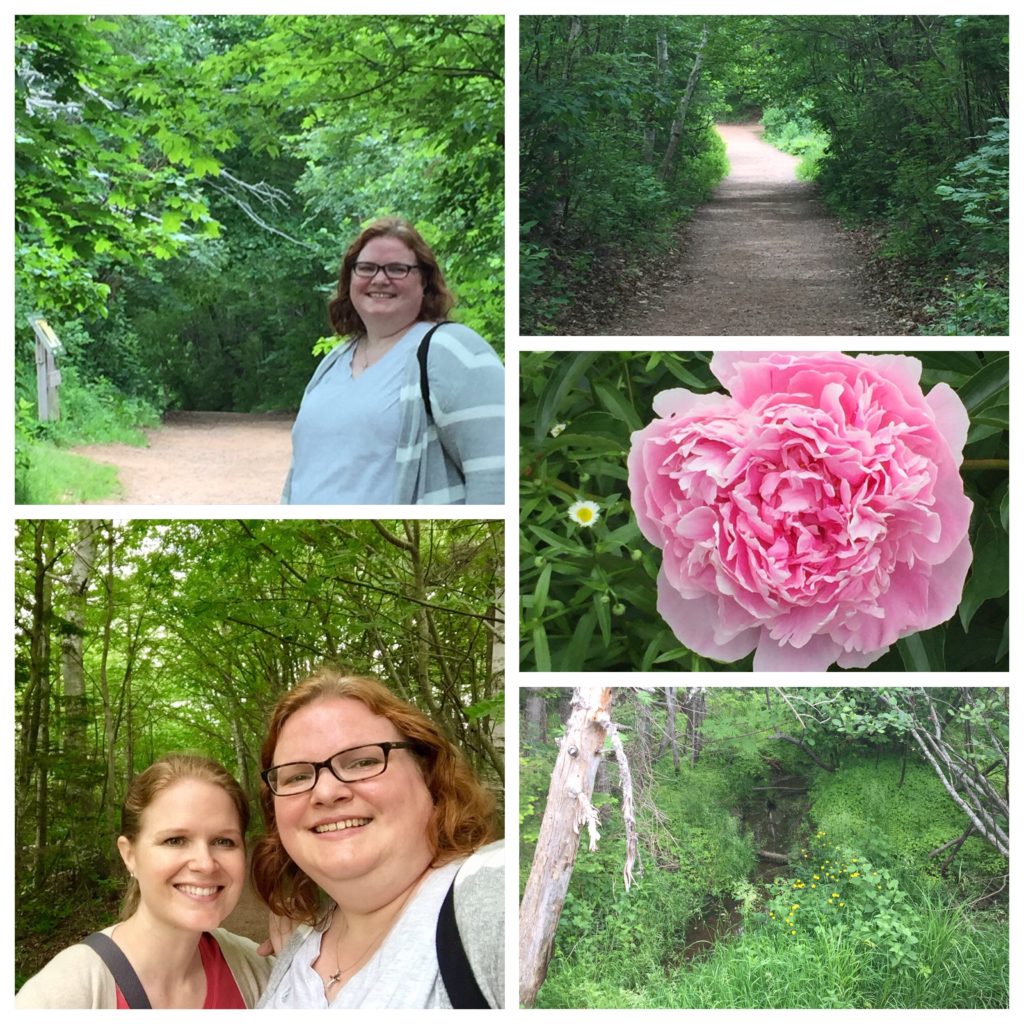 After lunch, we were in the mood to just drive and explore so we headed toward the town of Summerside. While it no longer evokes the charm Rebecca read about with Anne, we did enjoy a walk along their recently refurbished boardwalk/shoreline park. Then, a quick stop at a grocery store for some breakfast basics and some island honey to bring home. On our way out of town we spotted a cute coffee shack so we treated ourselves to iced coffees from Jo Momma's Coffee Hut.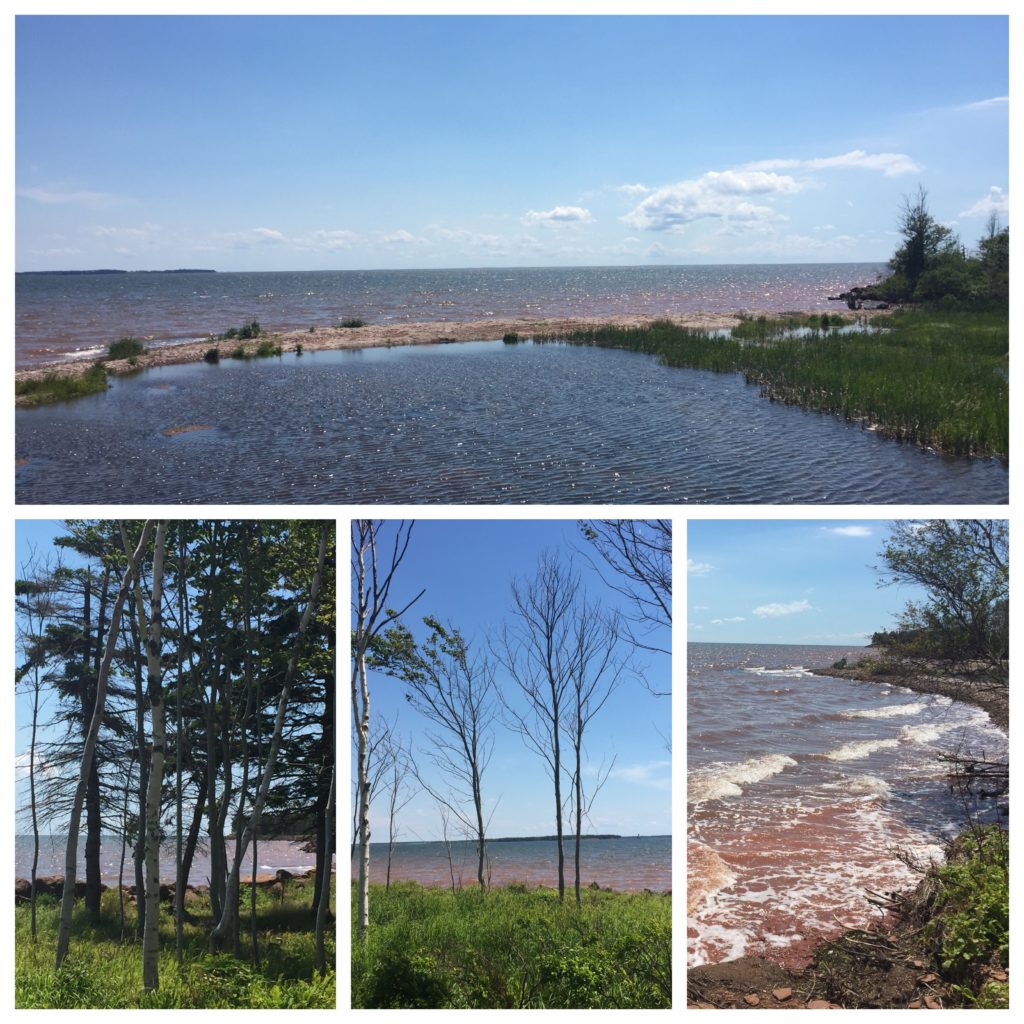 Back at home, we enjoyed a bit of relaxing and reading before it was time to go next door for dinner at The Table, an amazing evening that deserves its own post…
Previous stops on this adventure: Acadian Adventures & Meandering to PEI