One of the 'pitfalls' of having a lot of ideas to craft for the holidays is that you think of things so far in advance, think it is too early to start on them and then before you know it, the holiday has passed and your crafty ideas are still just ideas. In the past couple of years, I've managed to be fairly realistic about the Christmas projects – although there are a few ideas that have yet to be made.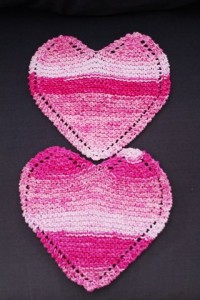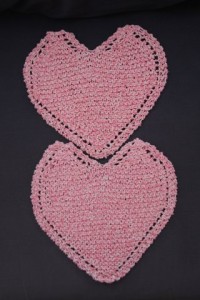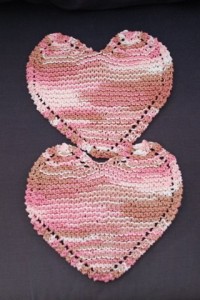 This Valentine's Day, the crafting ideas & the timing came together and I was able to create a few simple ways to send some love to family & friends – through knits & cards. In early January, I came across a pattern for a heart shaped dishcloth – a variation on my "go-to" Grandma's favorite dishcloth. In no time, I had one on & off the needles.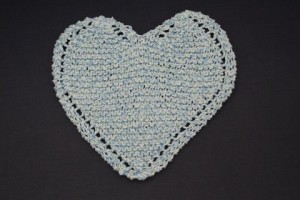 Ah ha, a Sweet Spa valentine was in order. Throughout January I continued to knit up some hearts – there is no shortage of dishcloth (er, facecloth) cotton in the artisan stash. I then turned to Etsy & found some cute handmade soaps to complete the gift. For Grandma, since I was already making some more comfort cloths I knit a super soft heart to include for her.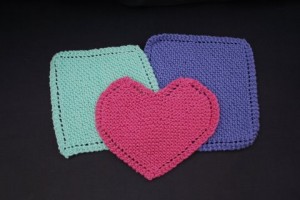 Next up, cards. Between blank cards, stamps and lots of fun papers I have plenty of supplies for making cards. On a Sunday afternoon I pulled out the supplies and had my Valentine cards drying on the mantel in no time. I had 3 flavors to the cards – for most, I used the hearts stamp set that I had picked up several years ago; for a few friends, I used some origami paper that has been "marinating" in my craft stash for a while; and for Miss Butterfly & Miss Doodlebug, I had fun with some itty bitty stamps – using the flower to create their initial.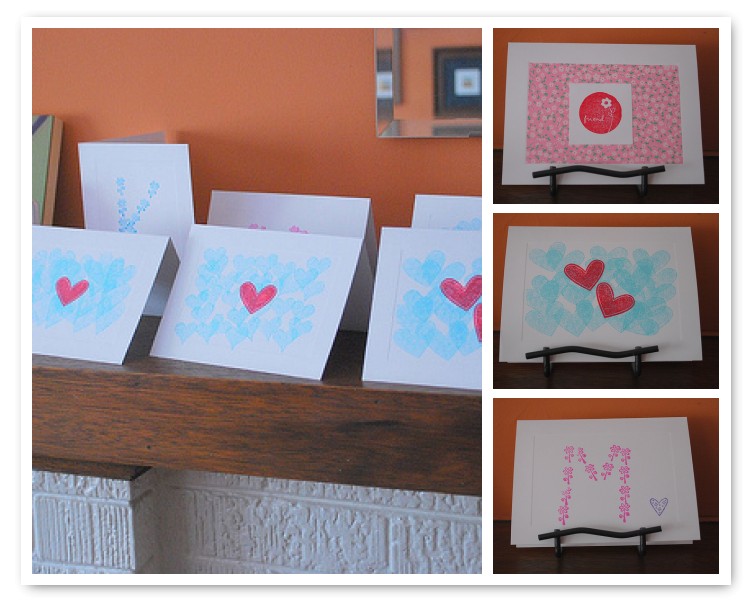 Looking ahead to other holidays this year, I'm hoping that this "on top of it" approach will hold. In fact, I'm already thinking of some "Christmas in July" activities. What about you?