For this Thursday, a quick tour of the Christmas vignette on my mantel.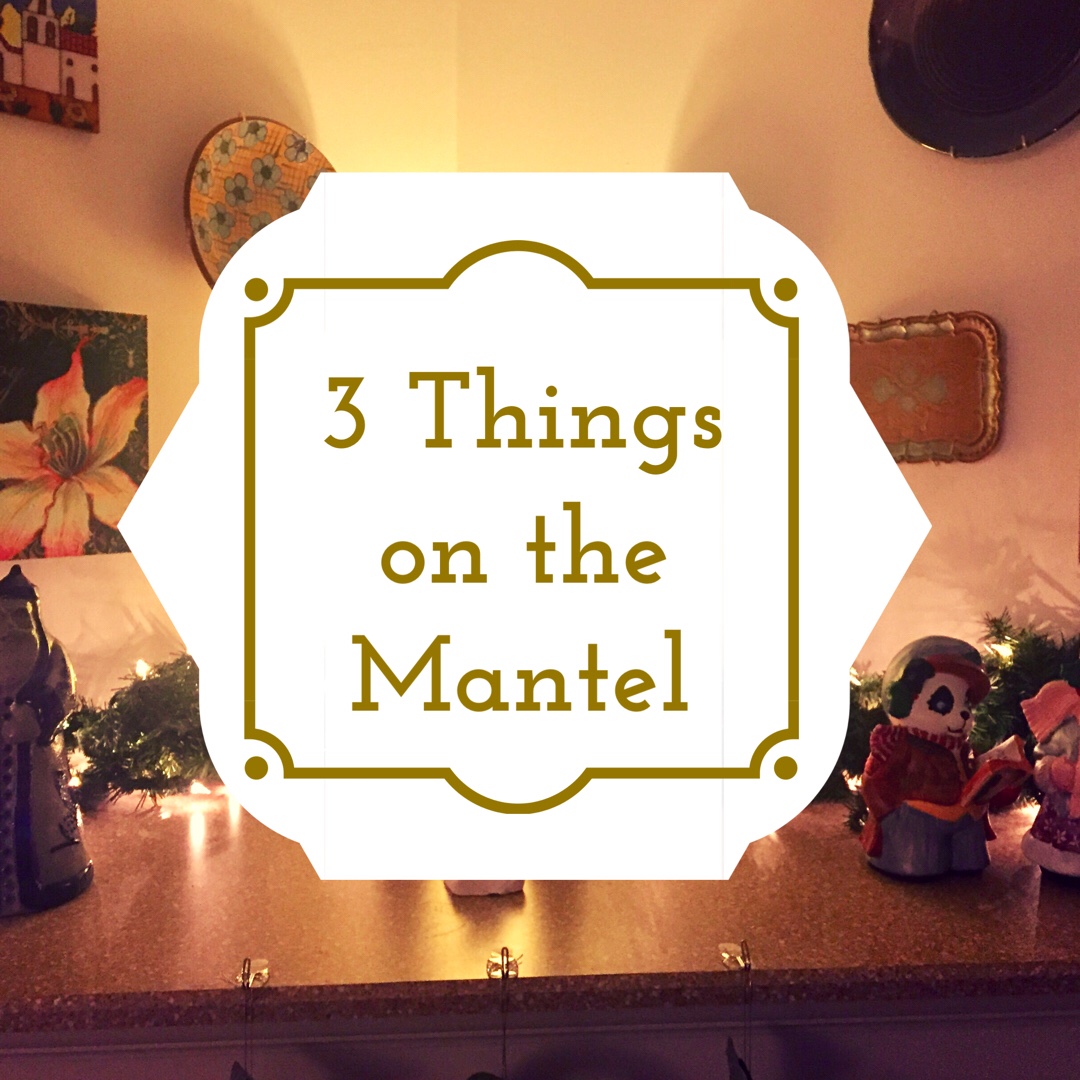 I knew this Christmas would not be one for "full on" Christmas decorating – I just don't have it in me as we continue to navigate the "firsts" without Dad. But I did decide that a few items surrounded in lights on the mantel would be just the little bit of joy I need in the apartment for these few weeks I'm here before being home in the Ville for the holidays.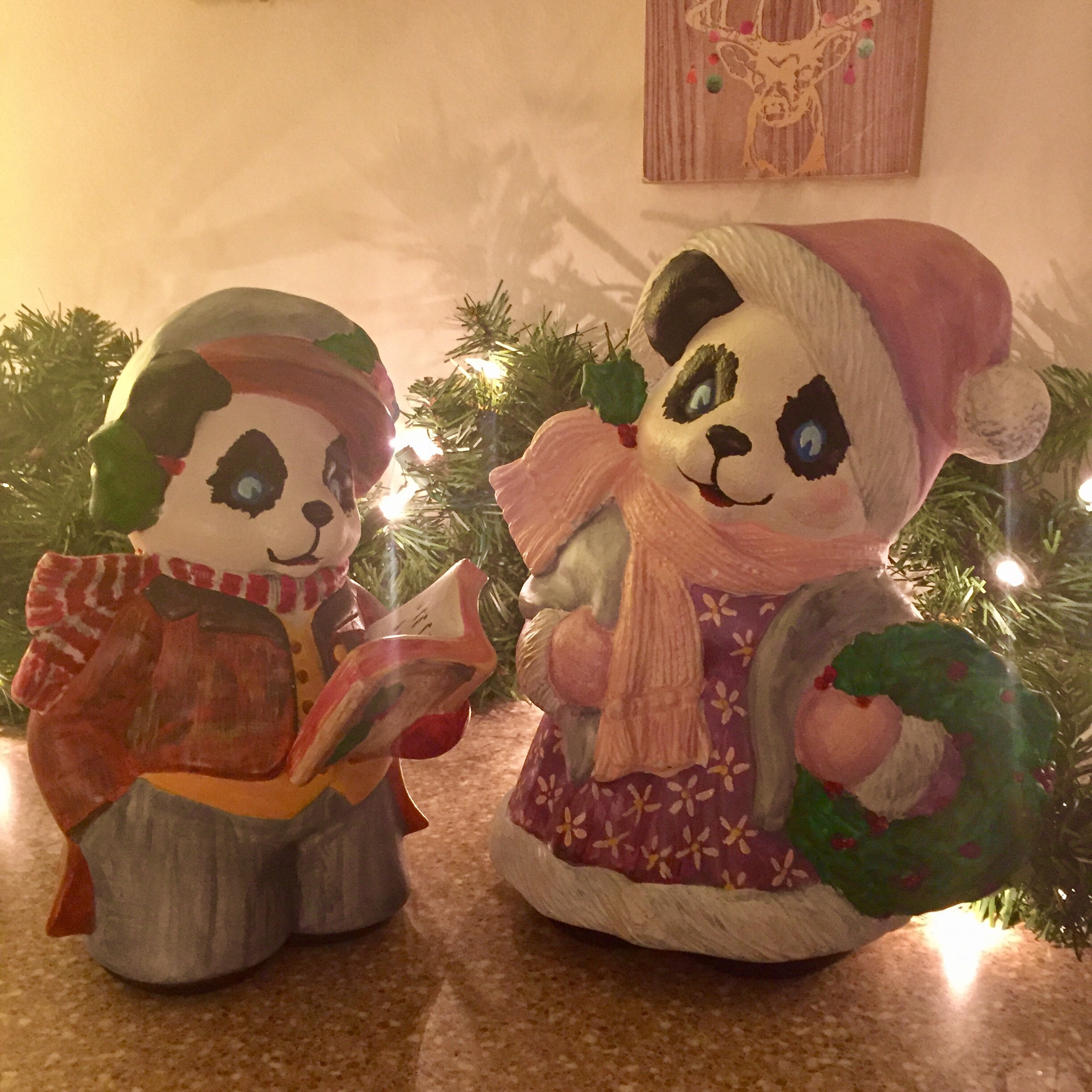 Painted Panda Carolers – Dad painted these for me in 1997 and brought them along when the family came to the Chicago area to celebrate Thanksgiving at my place. I've shared before about some of the ornamental treasures that Dad painted for me over the years. These pandas are the largest painted pieces Dad did and they can't help but spark a smile whenever I see them.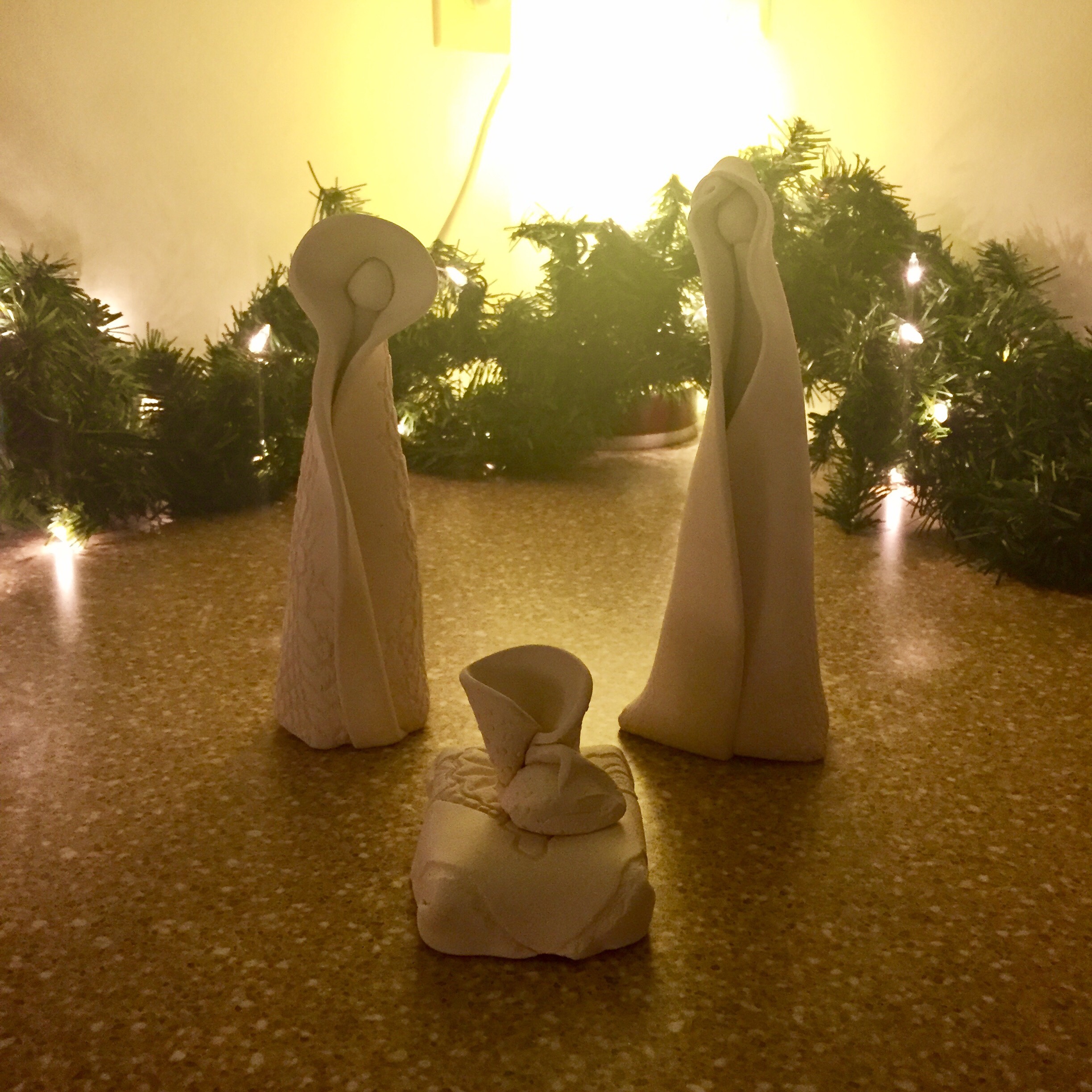 Nativity Holy Family – I picked this group up in August 2010 on my first visit to Door County. Since then, I have amassed a complete nativity from this artist & it normally fills the entire mantel. I always chuckle that this Georgia made nativity found me in Wisconsin.
Salt Glaze Santa – New for 2017 is this charming Santa from a favorite pottery place in Lancaster County. While I have several pieces from there in my pottery collection, I've never started into their Annual Santa collection – they were cute but just never grabbed me. This year, however; is different – it is the last Santa because they are retiring and transferring store ownership. The Santa this year has a smile (previous years have been more stoic) and the cutest hand wave – which is a wave that Dad & I have done over the years.
What's your holiday mantel vignette?
Linking up with Carole and Kat for Three Things Thursday.