As the summer continues to roll along, I continue to seek out reading time – when and where I can. My summer reading goal is 15 books over the 3 months…as June turned to July, I managed to complete 5 books…so, will I be able to meet the goal? These are the pages that filled my June reading moments.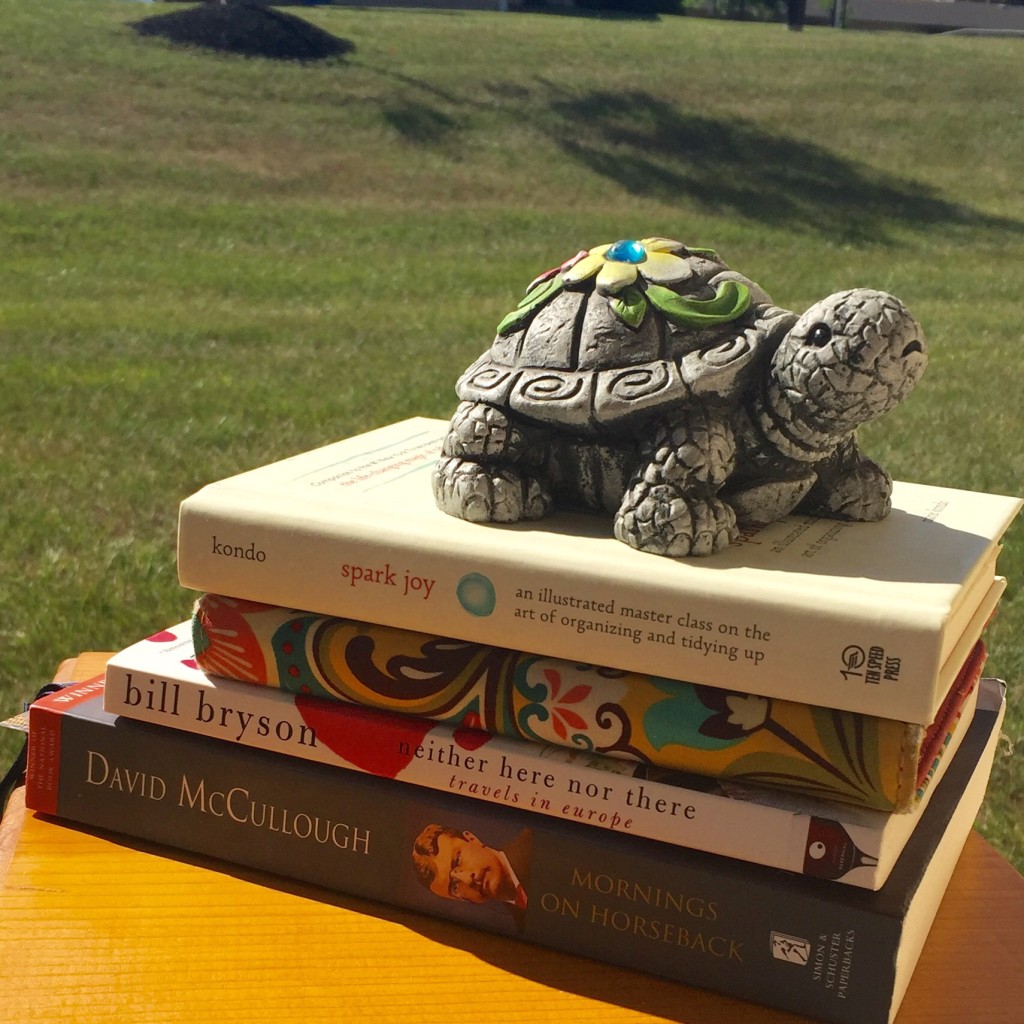 So far, my July reading pace is a bit slower but I'm currently enjoying a Teddy Roosevelt bio "in my hands" at home & have some fun reads on the kindle as I'm on the road.
What are you reading these days?
Connecting with Anne at Modern Mrs. Darcy for the monthly QuickLit round-up.