In the last couple of years I have noticed that my October calendar always seems to fill up with assorted fun – this year is no different. In fact, this weekend was close to non-stop fun.
BOOK-toberfest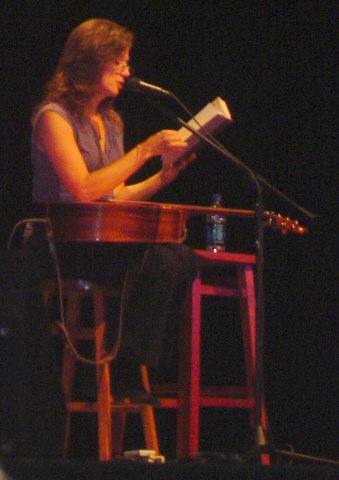 On Thursday afternoon Jen & I left work a bit earlier and headed up to Milwaukee for an evening with Amy Grant. Just this week she released a memoir, Mosaic. A book store in Milwaukee hosted her for this event at Alverno College. It was an incredible evening of her reading passages from the book, telling stories, singing songs, taking questions & song requests from the audience. When I received an email notice about this event I knew it would be a perfect birthday gift for Jen – we have both been Amy Grant fans since elementary school days. The evening didn't disappoint. Once I've finished reading the book, I'll do a longer post and include more pictures from the evening.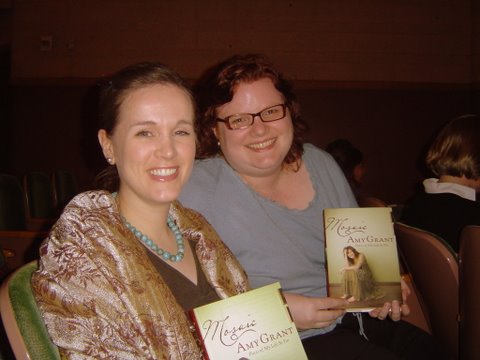 CROP-toberfest
True, Create Memories has renamed this Great Gatherings but we still call it Croptoberfest. I spent all day Saturday with friends focused on scrapbooking. I have lots of albums in progress so what did I do? Start on something new. I took a photo album I made from a missions trip to Mexico in 1988 and began to journal and organize to transfer it to a new Picfolio album. It was fun to read through my simple "journal" from the trip and flesh out the stories around the pictures.
WALK-toberfest
Today was the Making Strides Against Breast Cancer walk. It indeed was a beautiful day along the Chicago lakefront for this walk. Stay tuned for a detailed post tomorrow about this event.

SOCK-toberfest
Last year I had visions of participating in Soctoberfest – and of course they didn't go anywhere. This year, different story. In between all of the busyness this month I have managed to finish the first of my MTM socks and start on the 2nd one.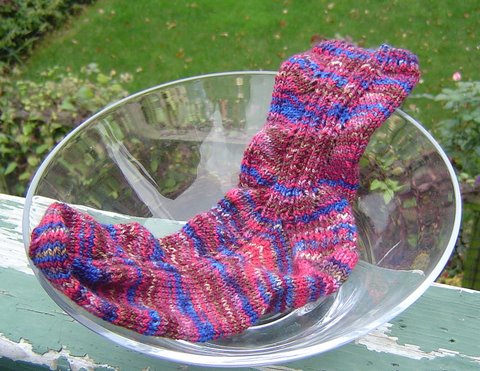 This if my first "detailed" pattern & I love how the beautiful yarn knit up with it. This weekend I'm heading to Dallas for another round of "How Tall This Fall?" with Miss Butterfly & Miss Doodlebug – so socks on the needles will be the perfect travel projects.
As we move towards the end of October, what 'Toberfest fun are you having this year?