(…before January turns to February, it's high time to blog about the holiday knits…)
As fall turning to winter and the holidays of 2009, my knitting needles picked up some speed so that I could have plenty of hand-knits under the Christmas tree.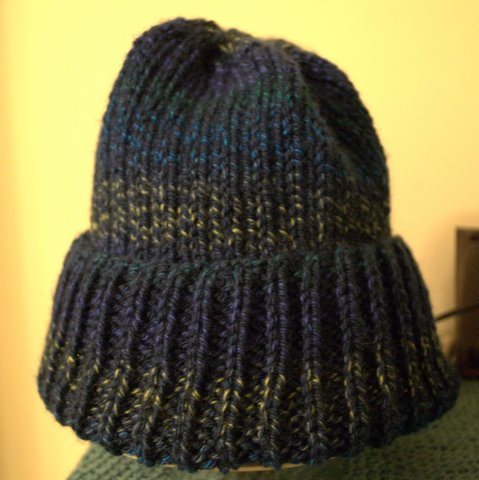 For my uncle in California, I decided that a watch cap was in order. A quick search for a pattern yielded the Modern Rib Hat pattern. The simplicity of the knit 2, purl 1 pattern and the subtle change of the color stripe (Caron Simply Soft Shadows in Merino) quickly knit into a cozy hat for his neighborhood night watch work.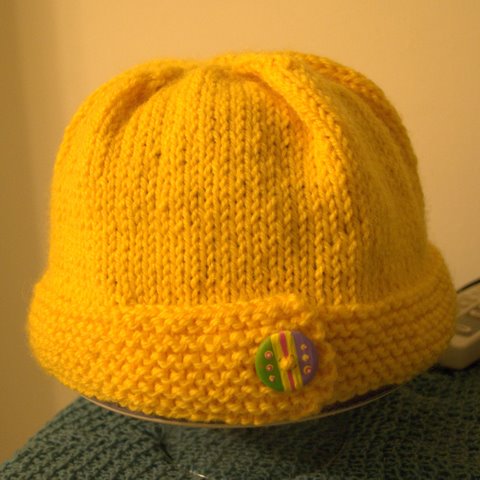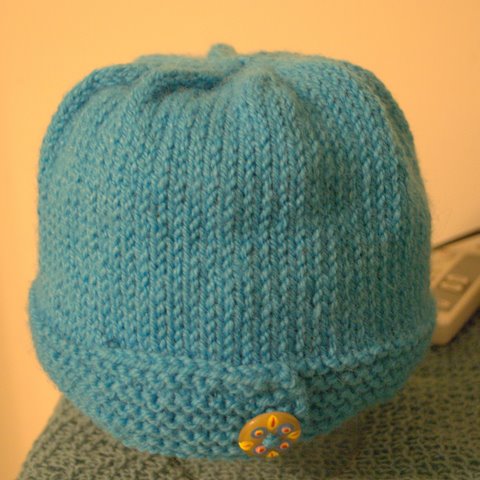 For my favorite little girls in Texas, simple hats with fun buttons. These hats were based on the Republic Hat (Toddler edition). I cast on more stitches for each one. I found the buttons on Etsy – a fun grab bag of "repurposed" buttons with lots of fun paintings on them – in fact, it was hard to pick which one to put on each hat.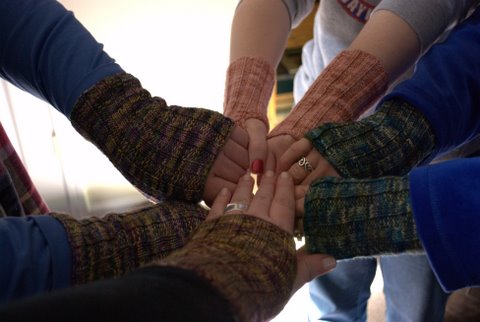 For the Artisan family…wrist warmers. In March, when I was in California for Grandma's funeral we found time to visit a local yarn shop along the Pacific Coast Highway. As is my "norm" when visiting a yarn shop, I asked what was a local or unique yarn that the shop carried. The answer was Capistrano Fiber Arts – beautiful hand dyed yarns from the area. I picked up four skeins of yarn and an accompanying pattern for simple wrist warmers. These were fast knits and are very cozy for all of us.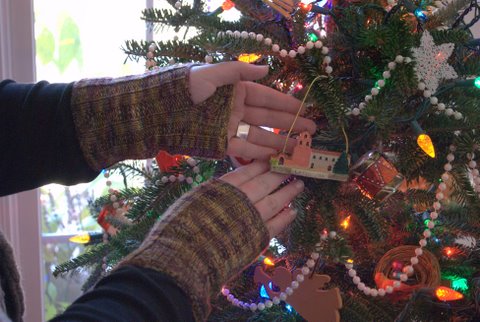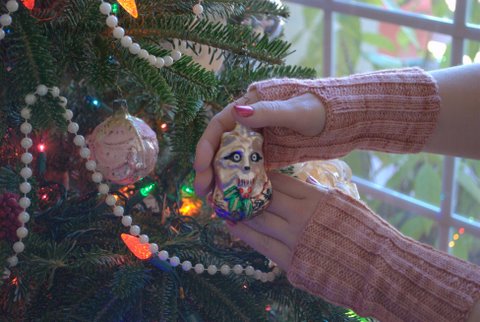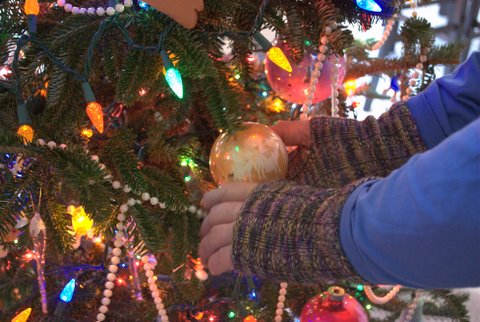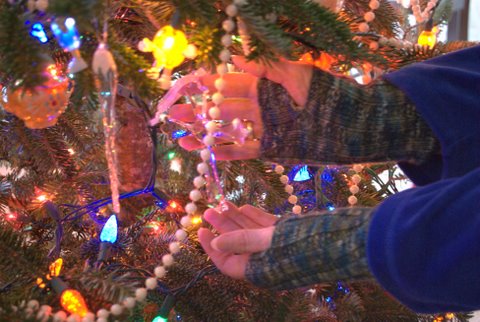 My blogiversary came & went on New Years 2010 – this is the start of the 5th year that I've hung out my shingle at AmyArtisan. As I seem to be saying more & more, I hope to be blogging more actively in the coming weeks and months. Going forward, I plan to make this more of a priority than it has been in recent months. Work has me on the road again so I'm figuring out my "new normal" of work and life. So far, the time on the road has yielded quite a bit of knitting in 2010 – stay tuned for those knit tales.