Ah, SEPTEMBER…a month filled with…one last heat wave…moments of fall creeping in…busy work days (and a pause to celebrate)…the return of football…a bit of travel…and more…these are the things that filled my SEPTEMBER days…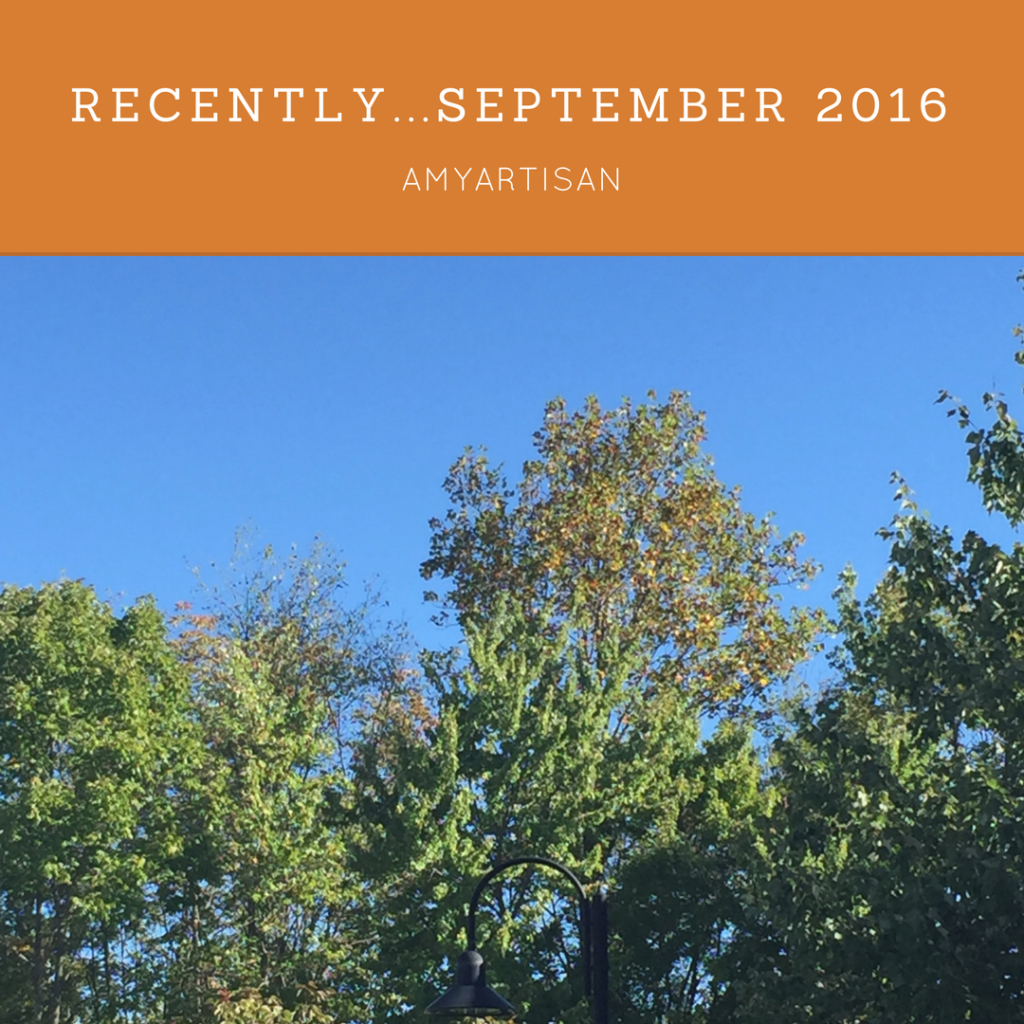 Reading…lots! While I didn't get a reading round-up shared this month, I've achieved my summer reading challenge and continued on. It looks like I got through 9 books in September, including: When Breathe Becomes Air by Paul Kalanithi; I Let You Go by Clare Mackintosh; Girl Waits with Gun by Amy Stewart; starting into the Sigma Force series by James Rollins; starting into the Her Royal Spyness series by Rhys Bowen and more…
Watching…(small screen)…diving back into some favorite shows and trying out some new ones as the fall season starts…since I saw the first ad, I was looking forward to Designated Survivor and so far it hasn't disappointed…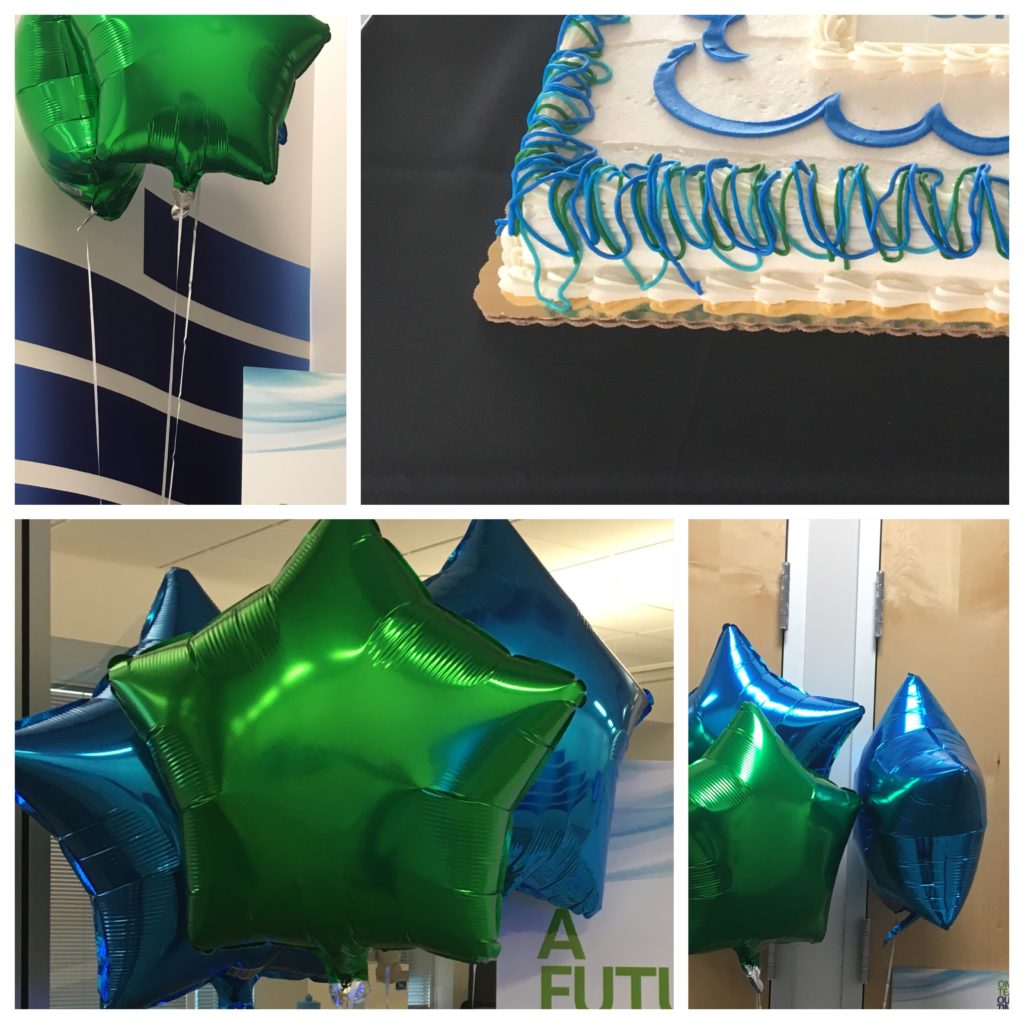 Celebrating…September started with a huge milestone on the work project that has filled my time (& travel) in recent months…our site celebration hit just the right notes to mark the occasion…
Sitting…in way too many dentists chairs for the month…cleaning and x-rays…a root canal to start a Saturday…part one of some crown work…
Crafting…not too much…basically a few rows of knitting…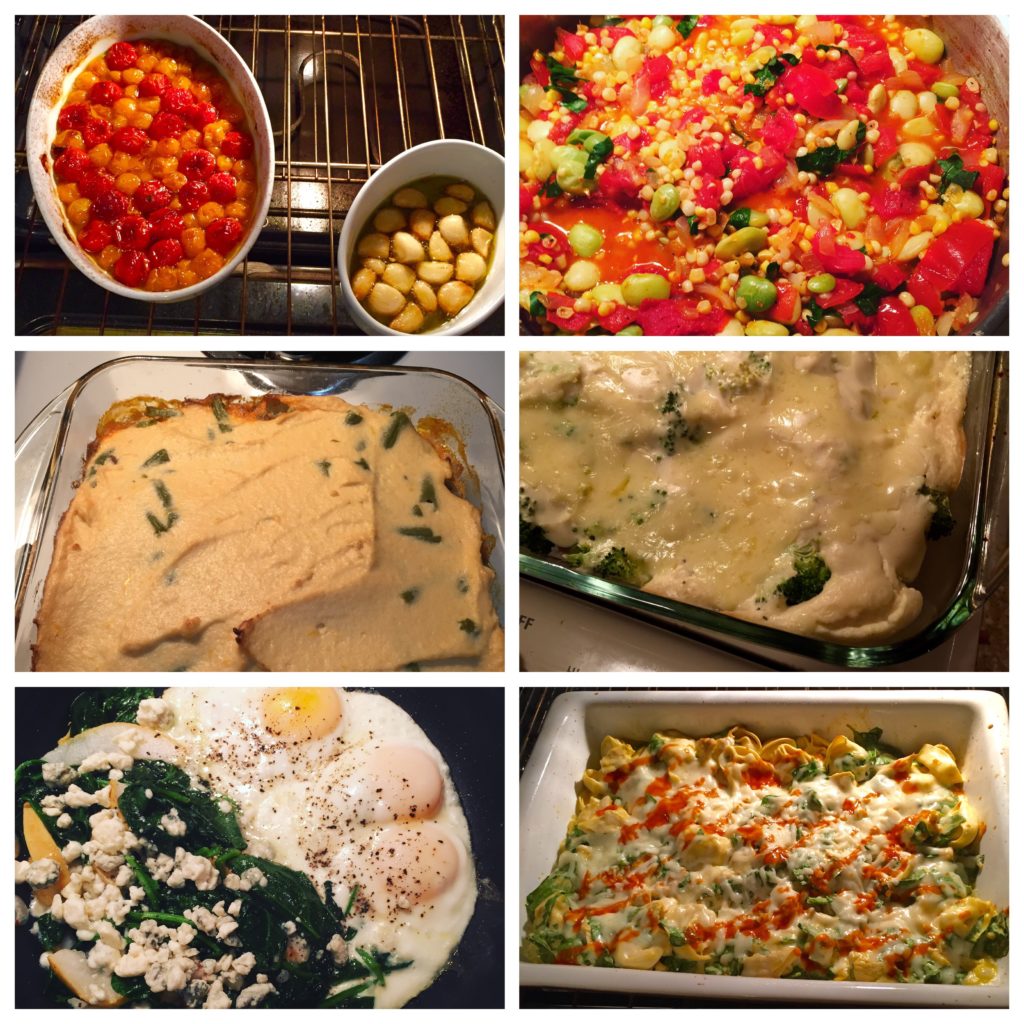 Cooking…all sorts of things: a perfect farm fresh succotash…my go-to Shepherd's Pie…a new creation – Broccoli & Chicken Cordon Bleu Bake…wilted spinach & pear salad with soft eggs…a quick pull together of Buffalo Chicken, Spinach & Cheese Tortellini Bake…roasted garlic & tomatoes for all sorts of goodness…
Sipping…it was still an "iced" beverage month…a new iced tea in rotation is Coconut Green Tea…
Traveling…for work…a few days in Milwaukee…beautiful lake & sunrise views from the hotel room to start the days…productive working sessions…delightful meals with colleagues to end the days…
Traveling…through the 'Ville on the way back from the work trip…including a Thursday afternoon Daddy Date to see Sully in the theater…a fun dinner with Rebecca & some of her friends in Senoia…meeting up with PA friends at the original Chick-fil-A Dwarf House on Saturday as they arrived in GA to celebrate a 13th birthday with a mother-daughter weekend of hiking…taco salad and chocolate cake with our pastor and his wife on Saturday…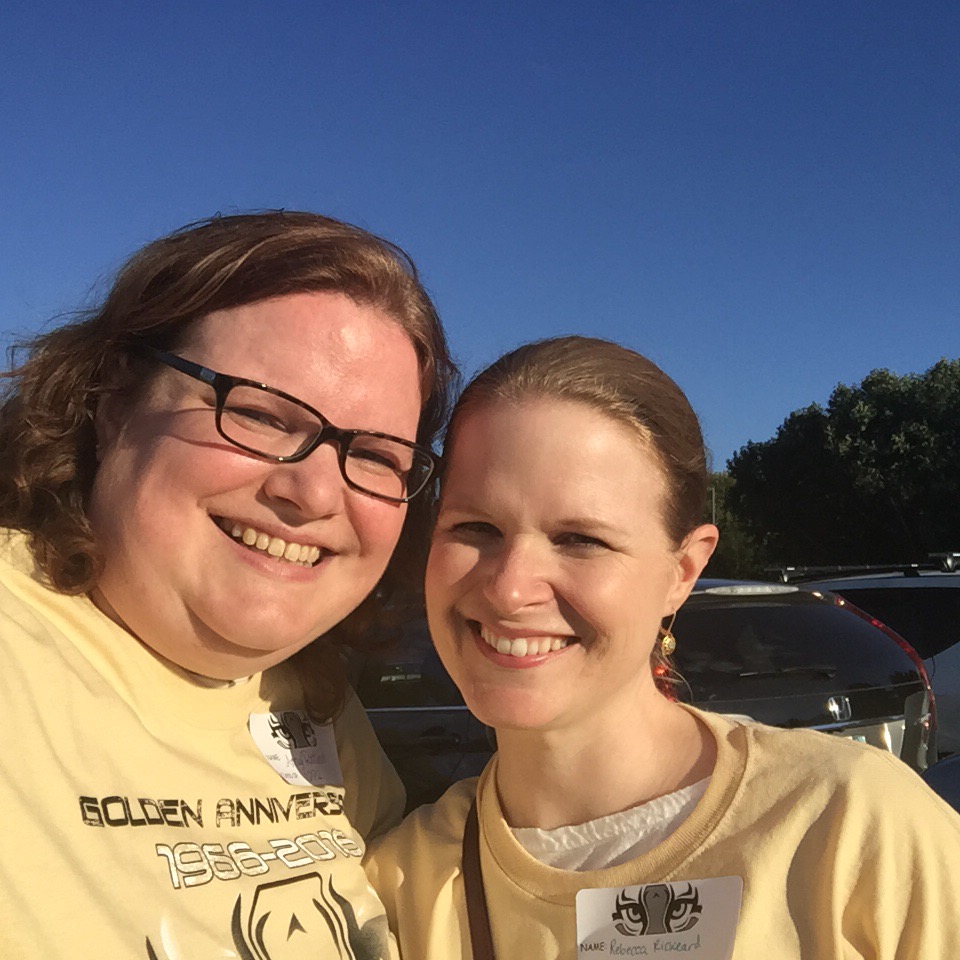 Marching…into the high school football stadium with the band for Friday Night Lights…it was the 50th anniversary celebration of our high school marching band so Rebecca & I joined up with band friends, our band directors and so many other alums to celebrate…we all marched in with the current band & some alumni played as we all were on the field for the pre-game event…it was a fun evening catching up with friends and remembering such a great part of our high school experience…this fall has been 25 years (!!!) since my last time marching…
Looking ahead…ah, fall! I'm not sure of what work travel might pop up in October…planning for a long weekend hosting the girlies…time to get the fireplace ready for cooler weather…more warm beverages coming into the routine…fall flavors in cooking…the changing of the trees…hand-knit season returning….
What filled your September days?
Linking up with Leigh's monthly What I'm Into Round-up.