As fall is in full swing, it is time for a long overdue reading roundup. By Labor Day I reached my summer reading goal – 12 books. Between work travel on planes & a book filled September, I've now surpassed my reading challenge for 2016 – of course that doesn't mean that my reading comes to a halt. Here, some brief reviews of the pages that filled my July and August and September reading moments.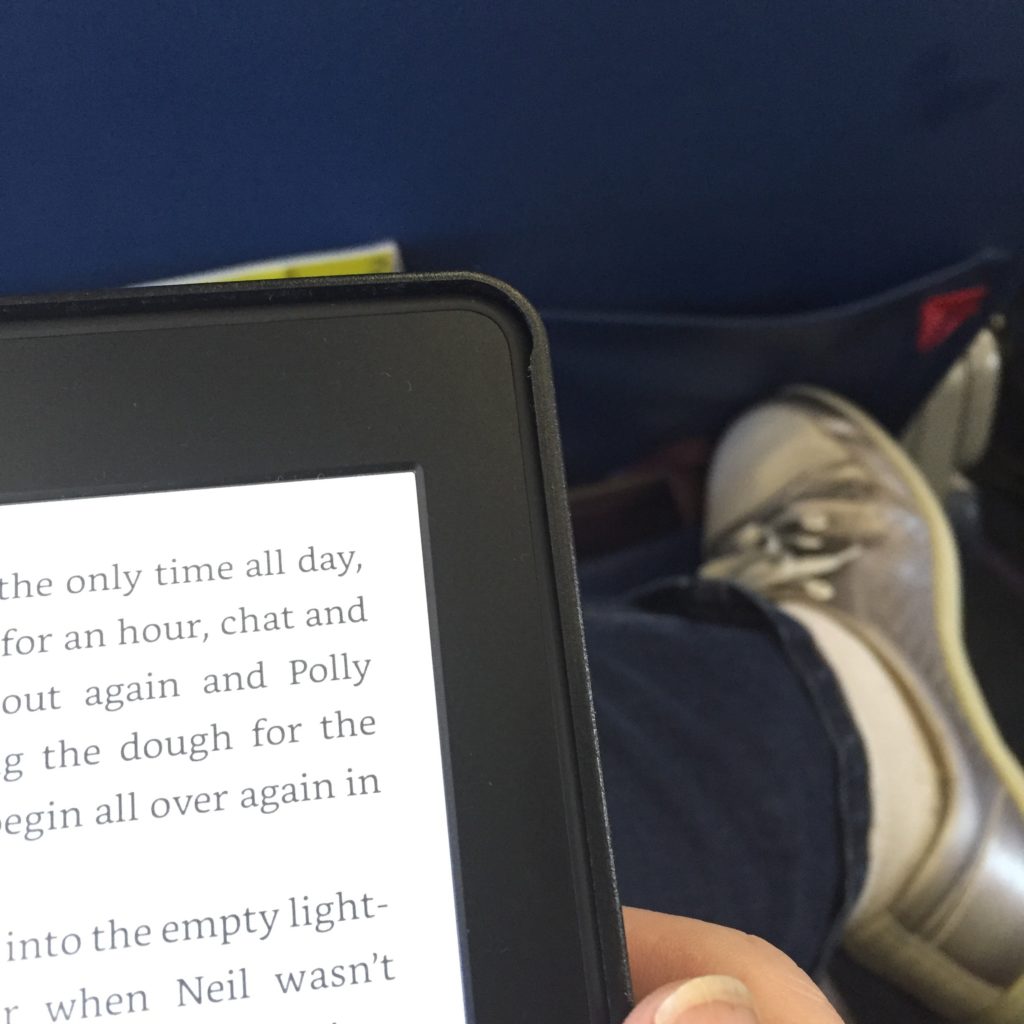 July Reads
Before the Fall by Noah Hawley – A summer read that has generated a lot of buzz and one that I thoroughly enjoyed. While I've seen a lot of comments about not reading this while flying, most of this was read on a plane for me.
The Lost Painting by Jonathan Harr – A good narrative non-fiction that focuses on the journey to discover a long lost Caravaggio – The Taking of Christ. From dusty archives in a family compound in Italy to an art restorer in Ireland, a fascinating tale is told as clues come together to reveal the painting.
Mornings on Horseback by David McCullough – From under the Christmas tree. A fantastic look into the family life that shaped a young Teddy Roosevelt.
The 14th Colony by Steve Berry – The latest from a favorite action/thriller series. The premise this time involves a flaw in the Constitution and presidential succession act, an upcoming Inauguration Day, a Cold War era weapon and ex-KGB agents.
Where'd You Go, Bernadette? by Maria Semple – One that had been on my to read list for a while – I finally snapped it up – a fast & quirky read.
In the Unlikely Event by Judy Blume – Just meh.
August Reads
Summer at Little Beach Street Bakery by Jenny Colgan – The second in a sweet series that chronicles a remote beach town in Wales through the life of a young baker.
Still Life by Louise Penny – Finally starting into this mystery series that seems to be mentioned a lot. I enjoyed the story and the characters being developed – I'm next in line for book 2 on my library Overdrive – I look forward to working through this series as they are available for checkout.
The Readers of Broken Wheel Recommend by Katarina Bivald – Just meh. Another in the genre of stories that use a litany of books to help the cast of characters navigate through life.
September Reads
What are you reading these days?
Linking up with Anne at Modern Mrs. Darcy for the monthly QuickLit roundup.