The calendar reads more than a week into April. And yet, on Saturday the weather looked more winter than spring. After an intense work week, I decided step back from plans for errands and other running around and enjoy a quasi-snow day.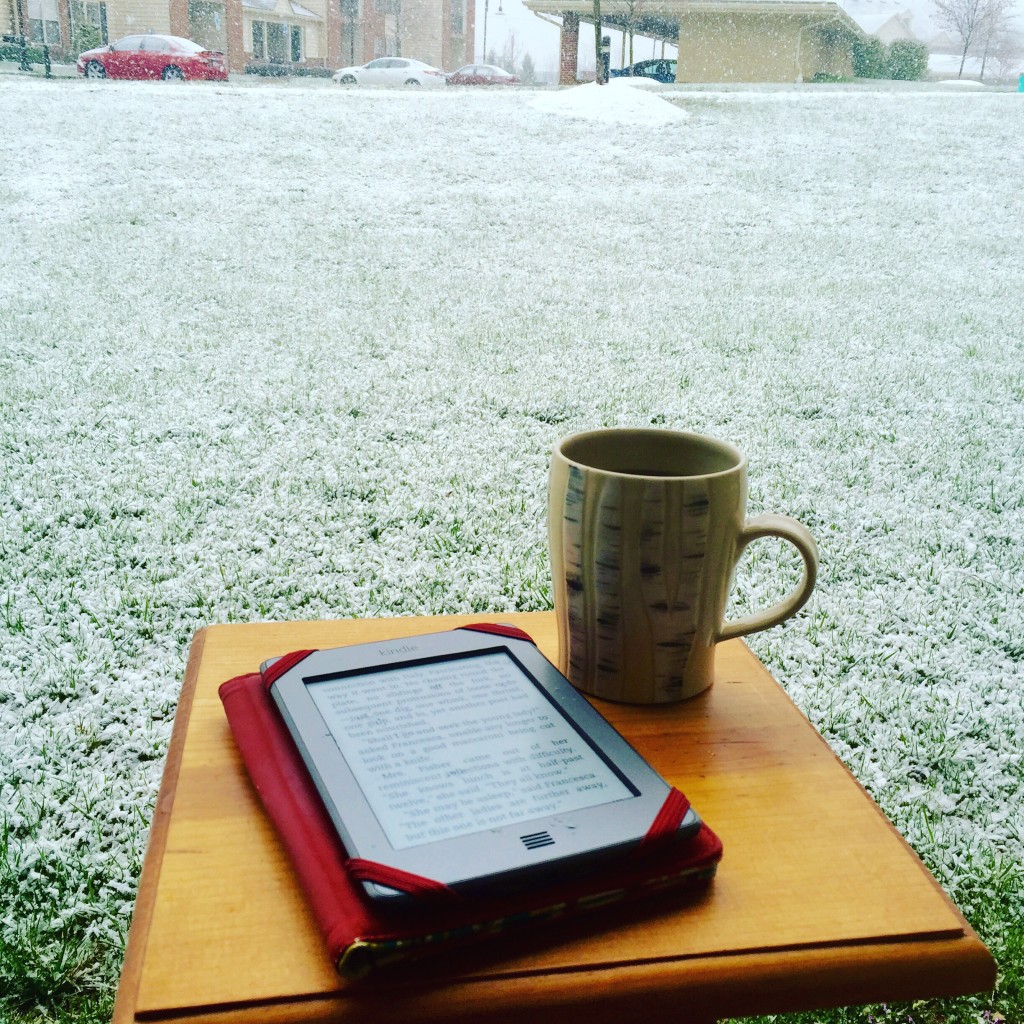 With the snow starting to fall, I made a pot of mint tea and settled in with a book on the Kindle. The read – The Enchanted April by Elizabeth von Arnim – a book that has been on my list to read for a while – a book that I snapped up on a Kindle deal a few weeks ago & decided would be an April read – a book set in the Italy of springtime. Throughout the day, I was swept away to lush gardens and gentle breezes and views of sea, even as the view out my window turned whiter and whiter.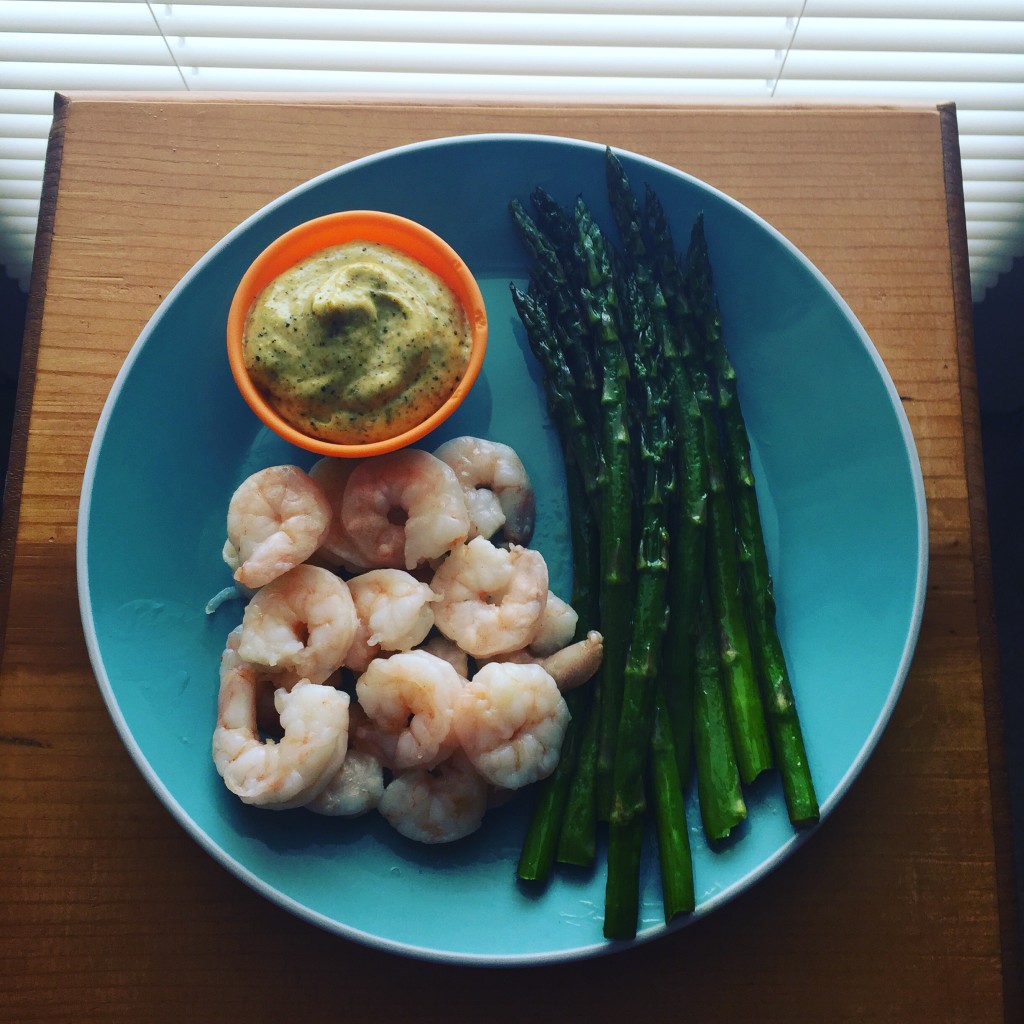 In early afternoon, I took a quick reading break to pull together a simple, healthy & seemingly indulgent lunch: Citrus Roasted Shrimp & Asparagus with a Curry Aioli. (Bonus: leftovers for lunch this week!)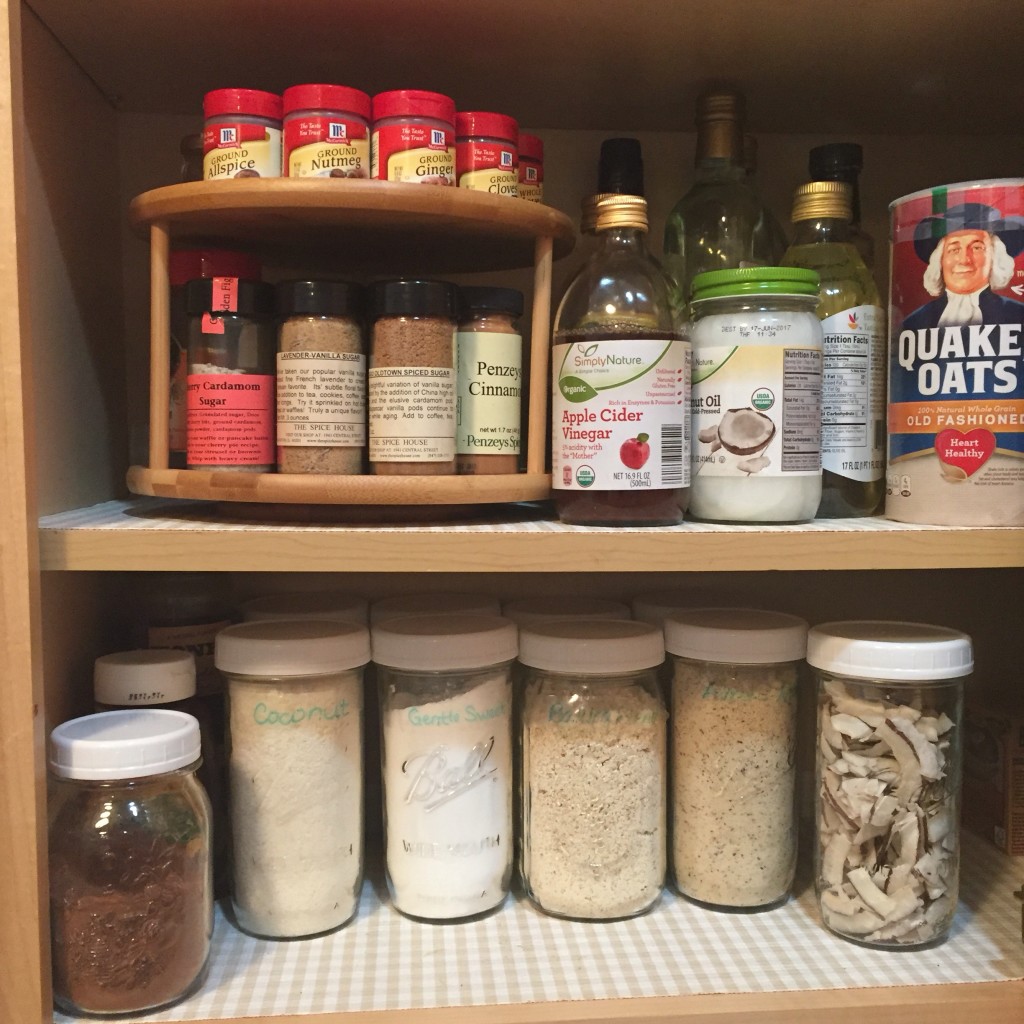 Throughout the day, I would read for a bit and then "adult" for a bit – some laundry was tackled, my shower got a spring cleaning and I started a long overdue pantry/cabinet refresh.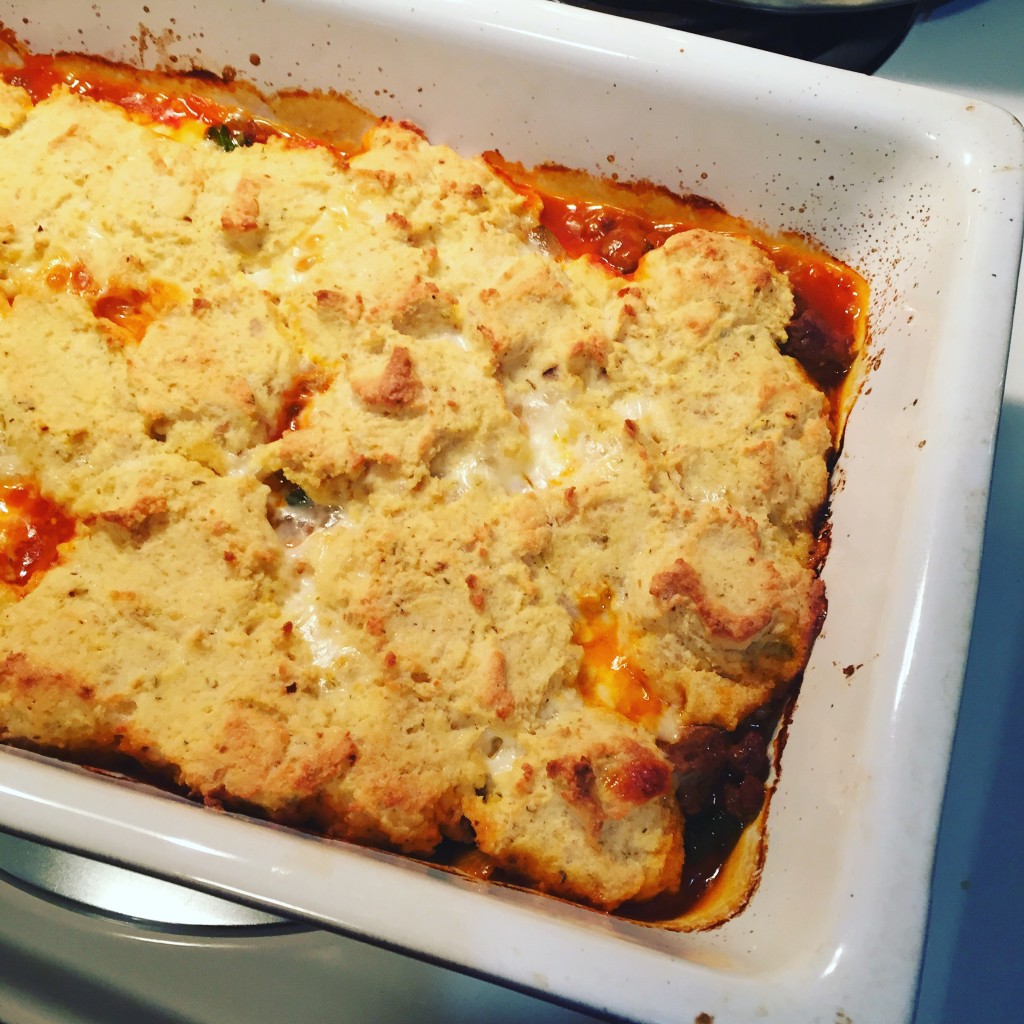 The snow stopped falling before dinnertime. After spending my day "in Italy" of course my Saturday supper would have an Italian flavor to it. I tweaked this recipe into Florentine Meat Pie using what I had on hand and it is a winner.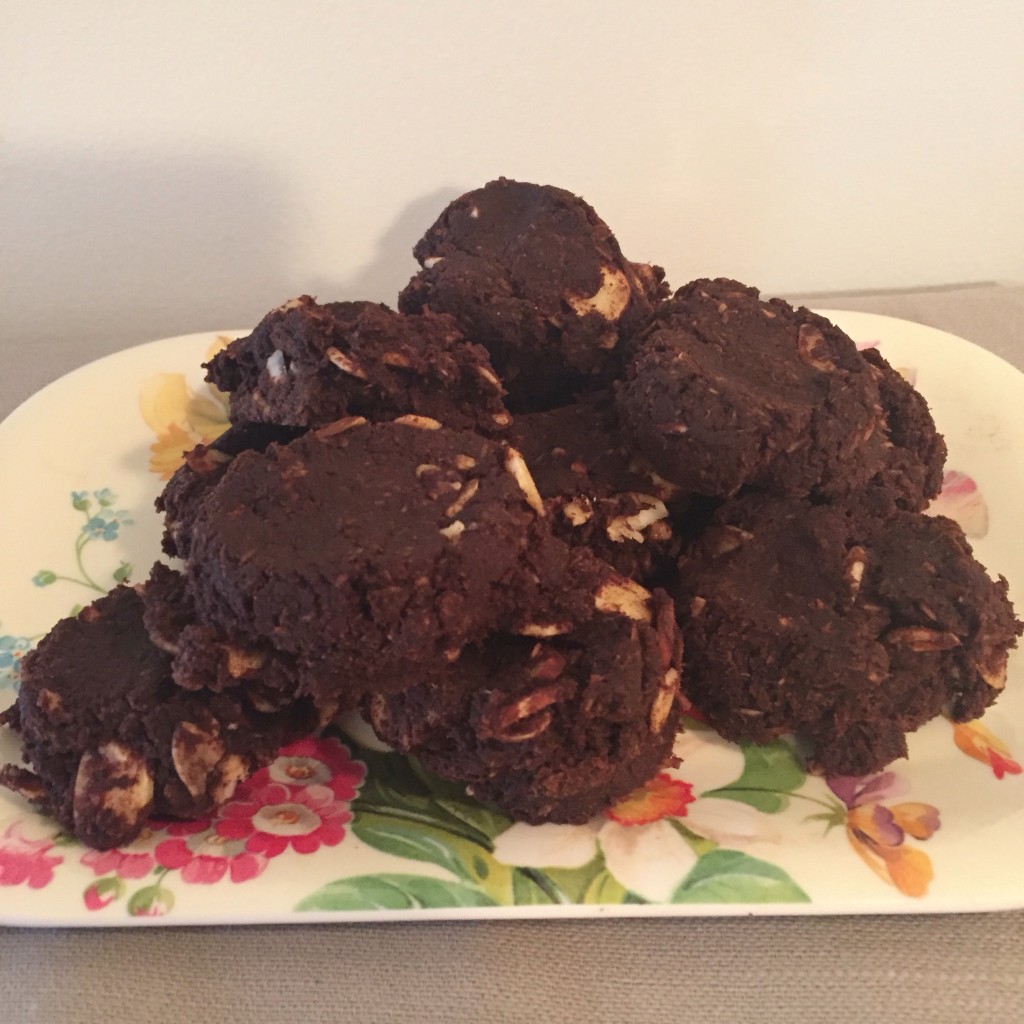 For the evening, I caught up with my PBS Masterpiece/Mystery shows while knitting. More mint tea was enjoyed along with these tasty Almond Joy No Bake cookies that I whipped up mid afternoon.
As I crawled into bed last night, I marveled at the R&R that occurred on this unexpected snow day. While it was not a Hunker Down day, it was nice to be able to choose to just stay home and recharge when nature decided that we needed to see a few more snowflakes this season.