On my pantry shelf sit several jars of preserved goodies from last summer. For the jams I made, it is pretty self evident how they get put to use. Today I plucked a jar of Ginger Pickled Blueberries from the shelf and quickly turned it into the "wow" for a simple Easter dinner. I put the entire jar in my Nutri-Ninja and gave it a couple of whirls until it was smooth.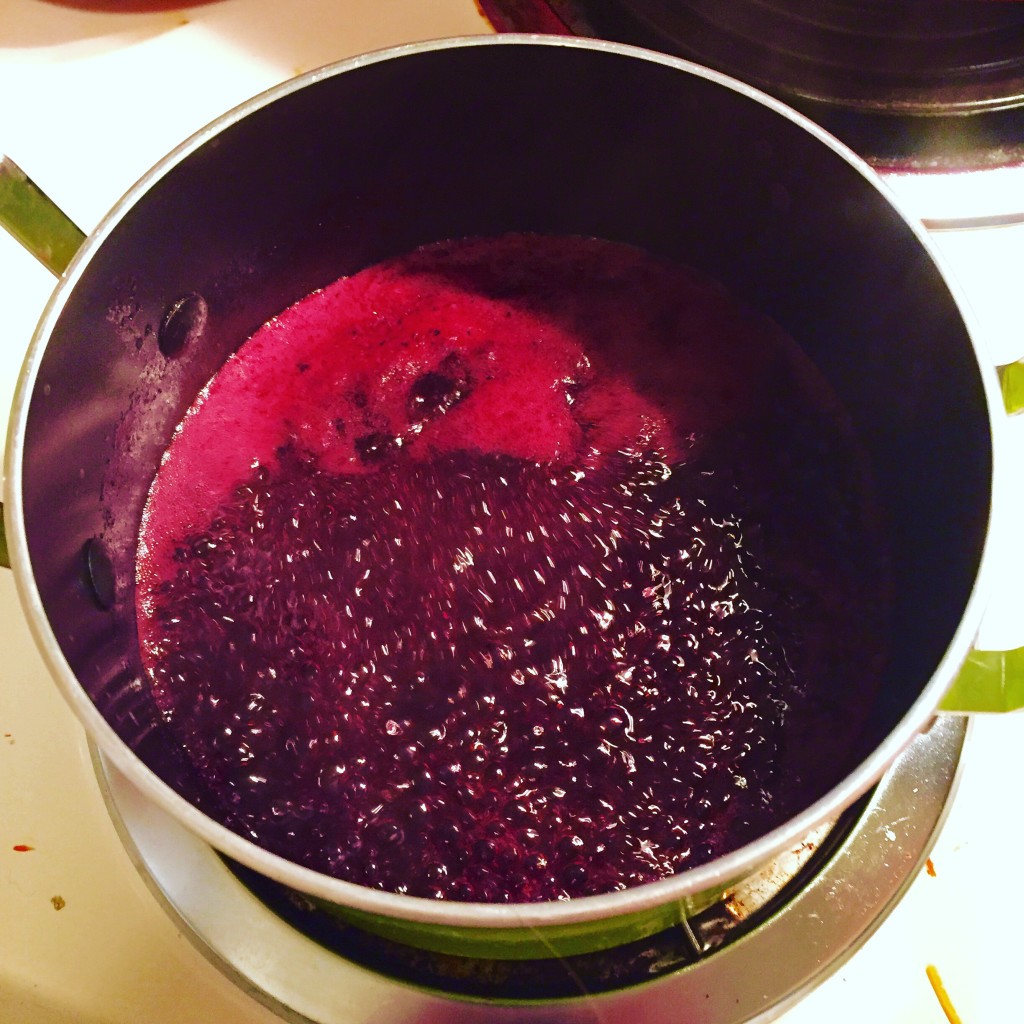 The sauce went into one of my small pots and was brought to a simmer on the stove top – the heat was turned down a bit and I stirred it every so often as it thickened to a syrup.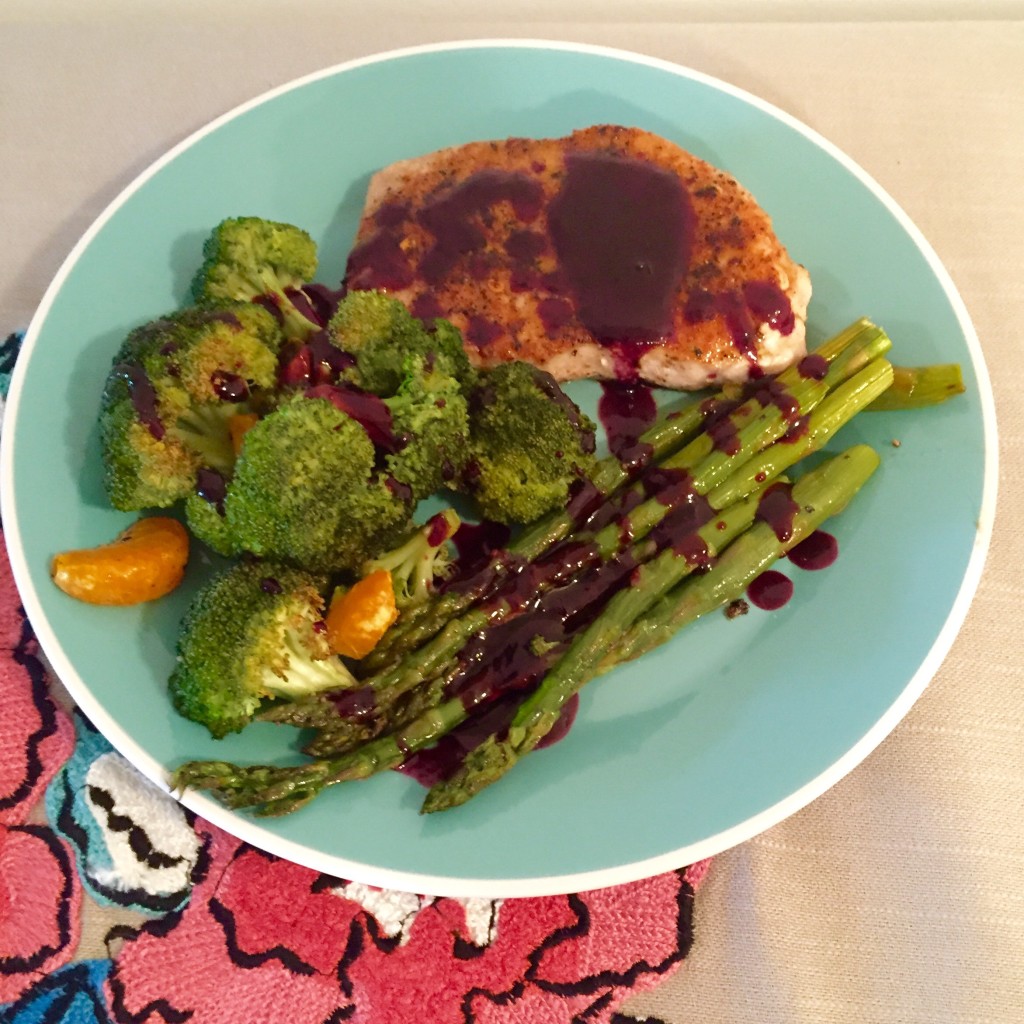 Once the syrup had reduced a bit, it was drizzled on the plate of pork and citrus roasted broccoli and asparagus. This sweet and tangy syrup added a vibrant flavor to the plate.
What are some "unusual" ways that you've used jars of preserves from your canning shelves?