The Artisan family Christmas tree has always been a scrapbook of memories with the ornaments that adorn the tree. (And truthfully, there isn't room on the tree for all the ornaments every year…)
Rebecca & I are lucky to have amassed quite the collection of "Artisan Dad" painted ornaments throughout the years. For many years, at the breakfast table on Black Friday we would find our newest ornaments at our placemat.
At home in the 'Ville, I have a collection of panda pears that Dad painted over a series of years. Here on my tree, I have an eclectic mix of painted plaster from more recent years – filled with sentiment, moments in time, whimsy and most of all…love.
Maggie – A sweet portrait of my sweet kitty, Maggie. This kitty loved the Christmas tree – she loved to sit under the tree & just look up into the lights.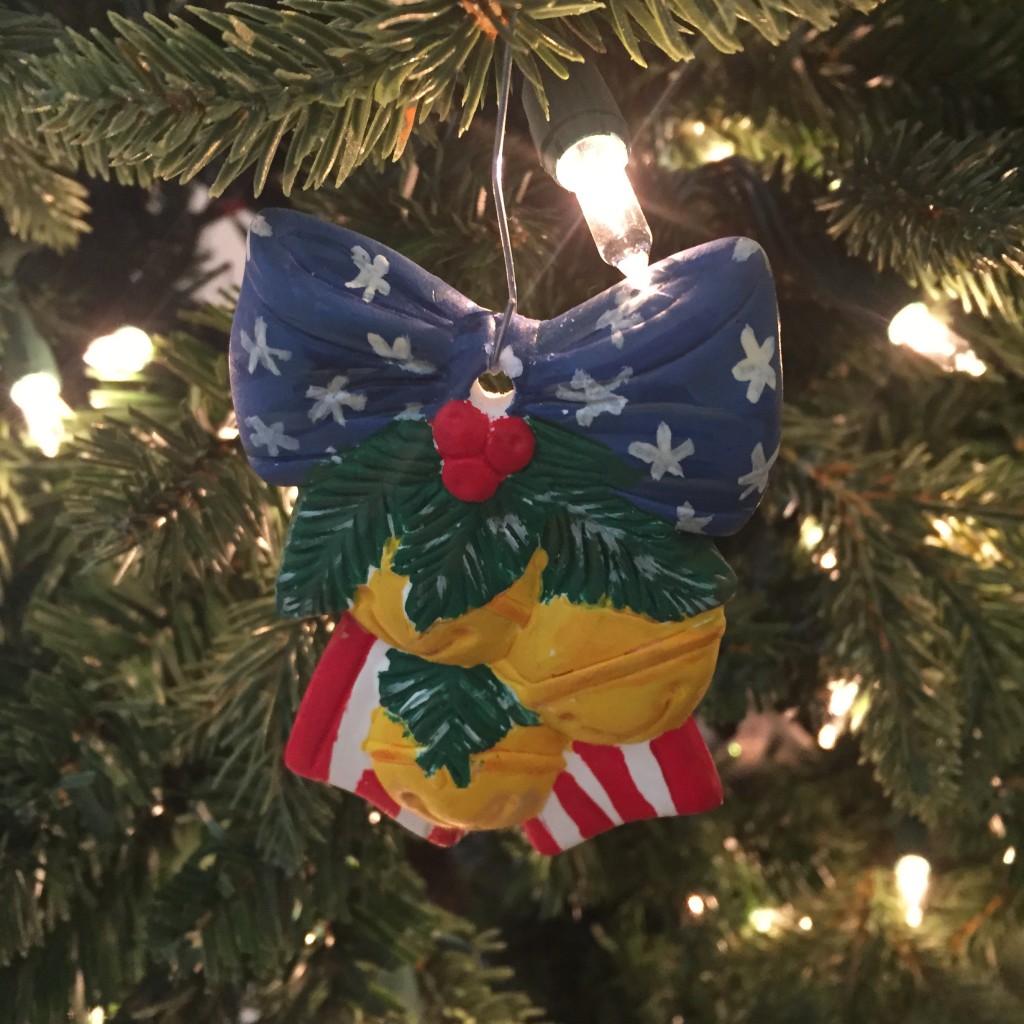 Patriotic Bells – In 2001, a timely choice in the aftermath of 9/11, Dad combined the spirit of Christmas with the patriotic spirit that was so prevalent.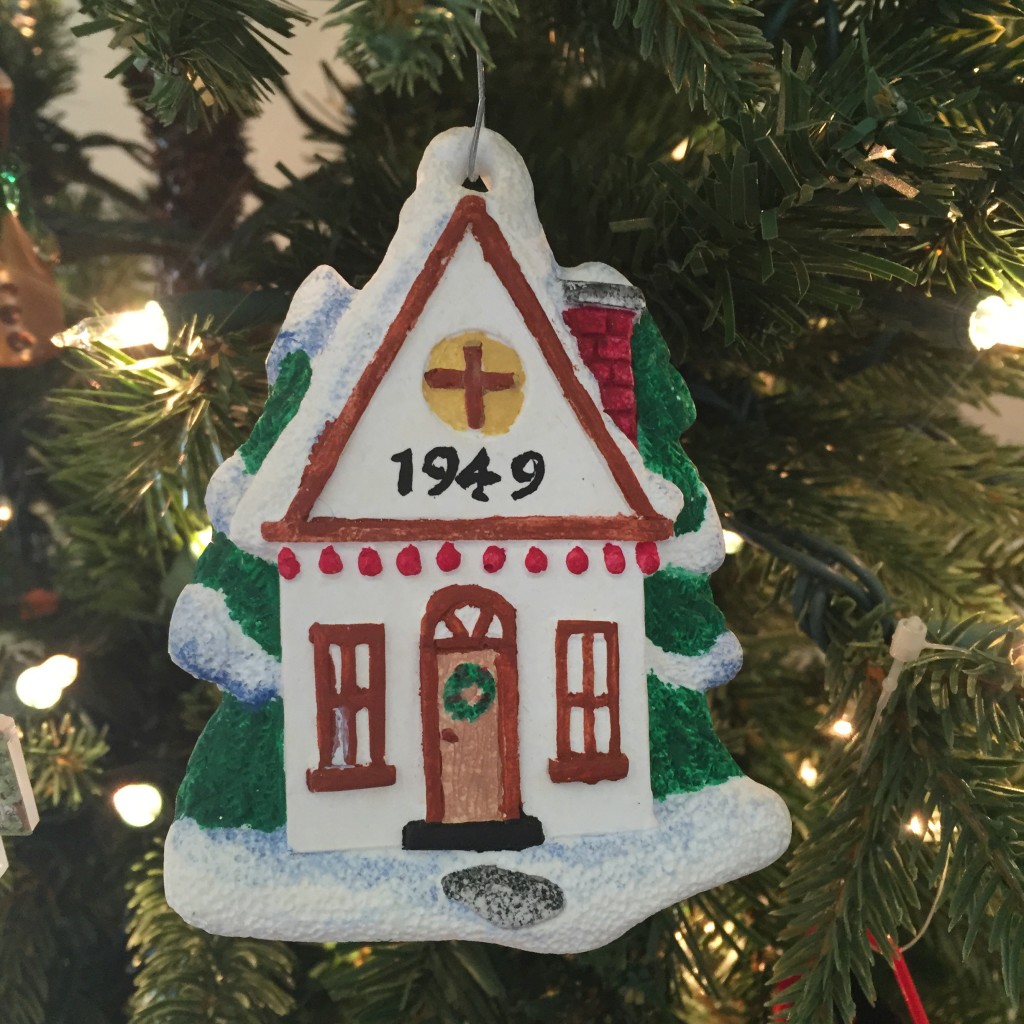 1949 House – In 2002, I moved into my 2nd apartment in Chicago – in a vintage courtyard building that reminded the whole family of scenes in "While You Were Sleeping." I only stayed in that place for one year but this cute house with that address on it always reminds me of that place.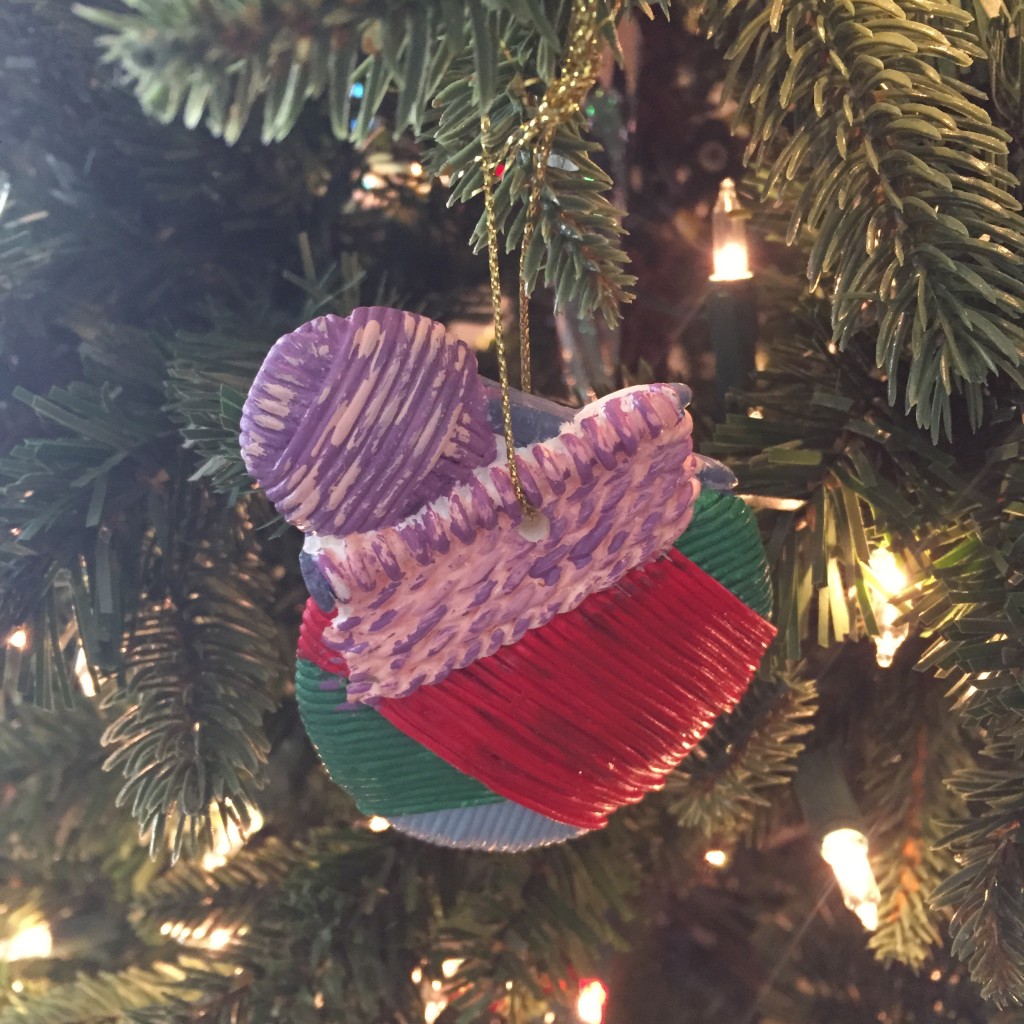 Ball of Yarn – An appropriate ornament from when I really jumped back into my knitting.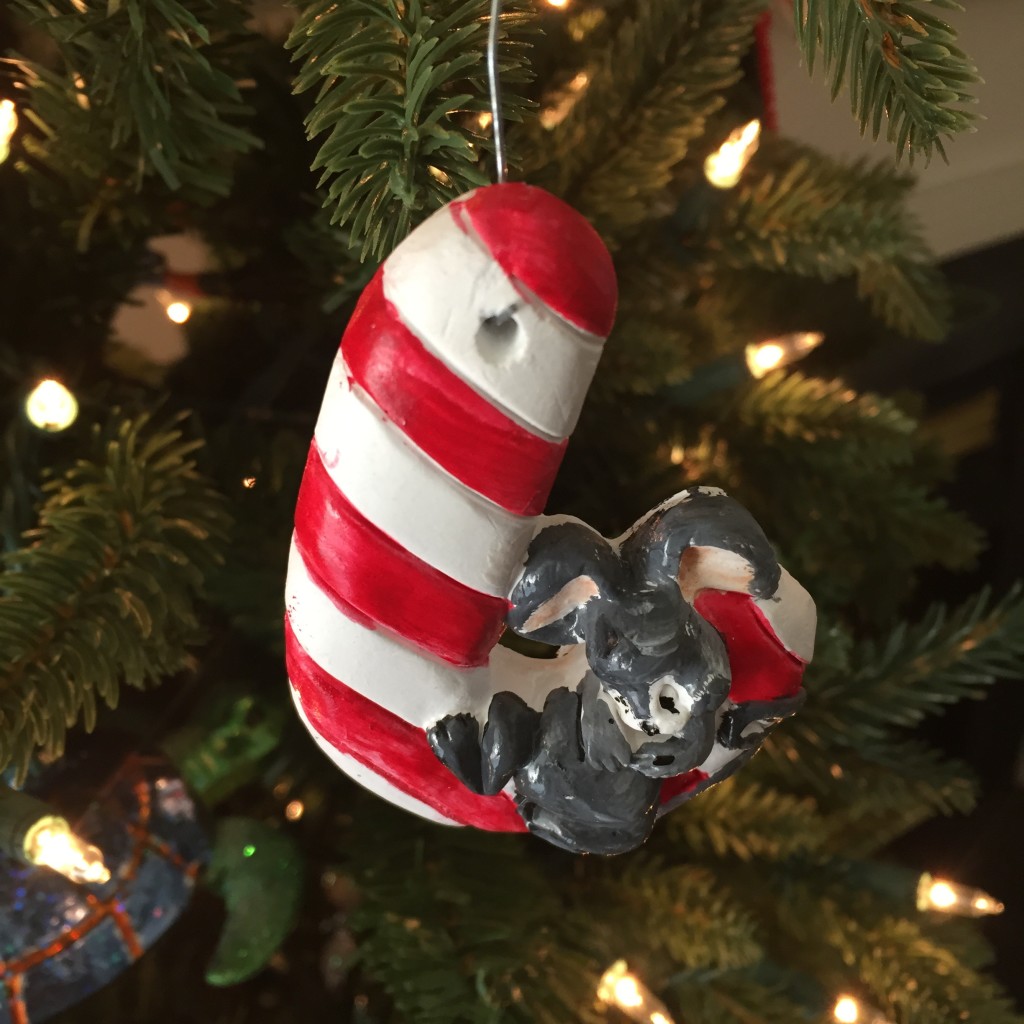 Candy Cane Mouse – A simple and silly mouse that is a reminder to have some whimsy in the celebration.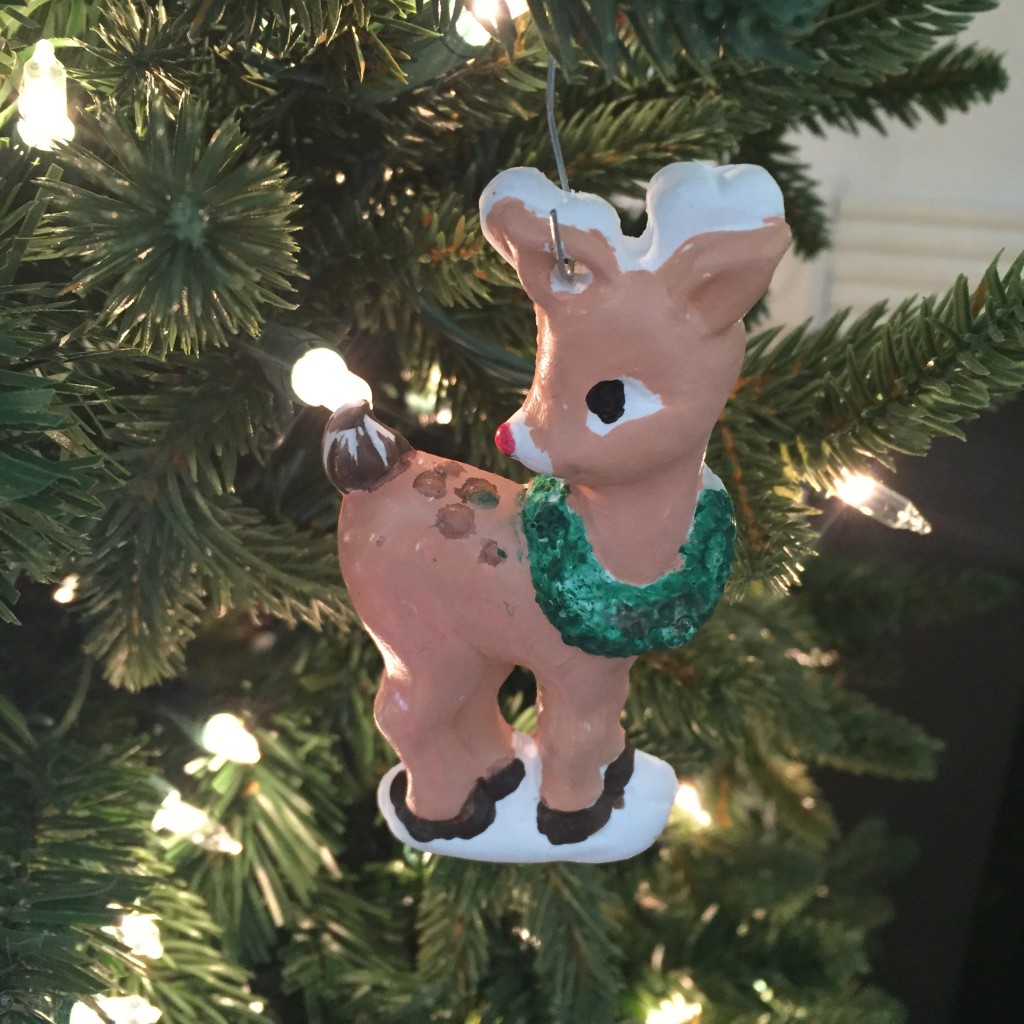 Vintage Rudolph – While "new," this cutie looks like it could have been on Dad's tree when he was a boy. I chuckle when I see it as I recall at least one Christmas where Rudolph left presents under the tree for me & my sister – I remember unwrapping a slip with that gift tag on it.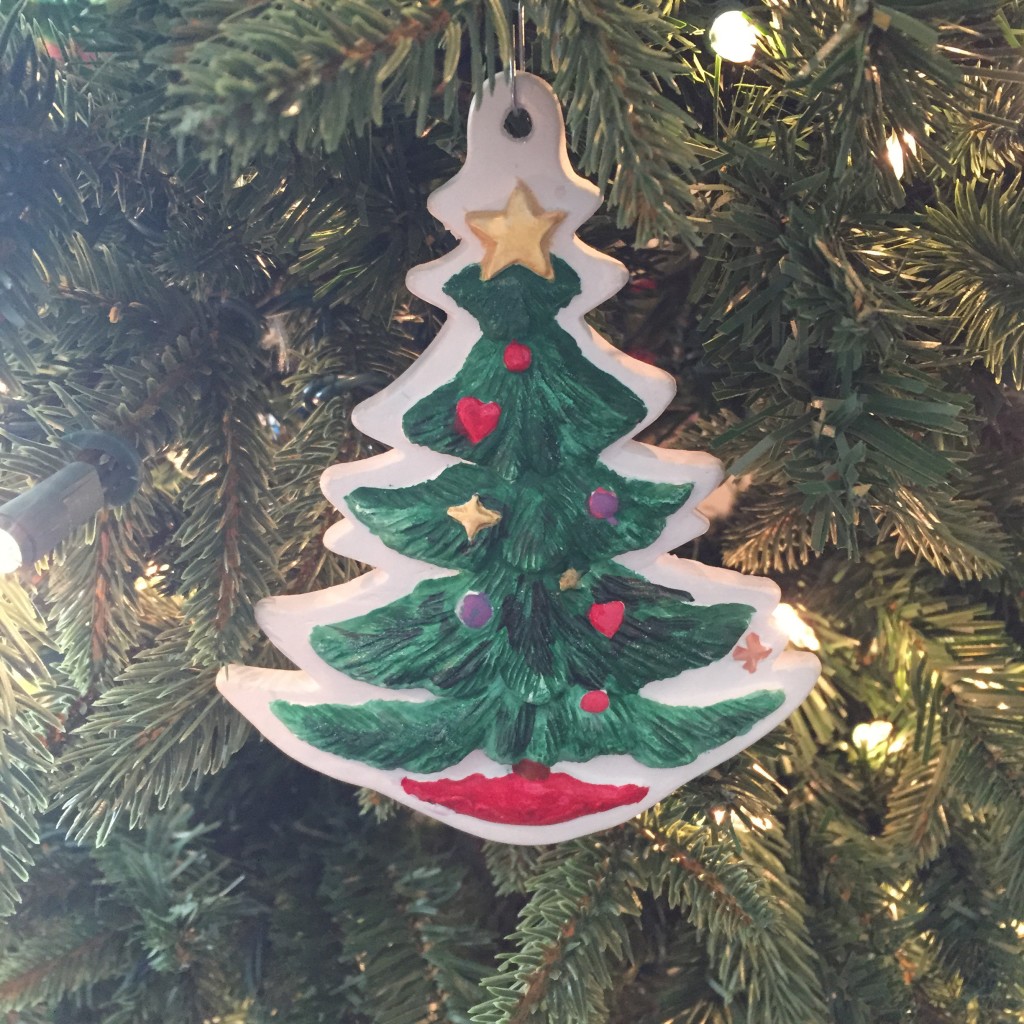 Christmas Tree – Given our family enjoyment of the Christmas tree, this is a great addition to the collection to celebrate our trees. When we still went with a live tree every year, Dad & I were responsible for loading the tree with lights – our mantra was there was no such thing as too many lights on the tree.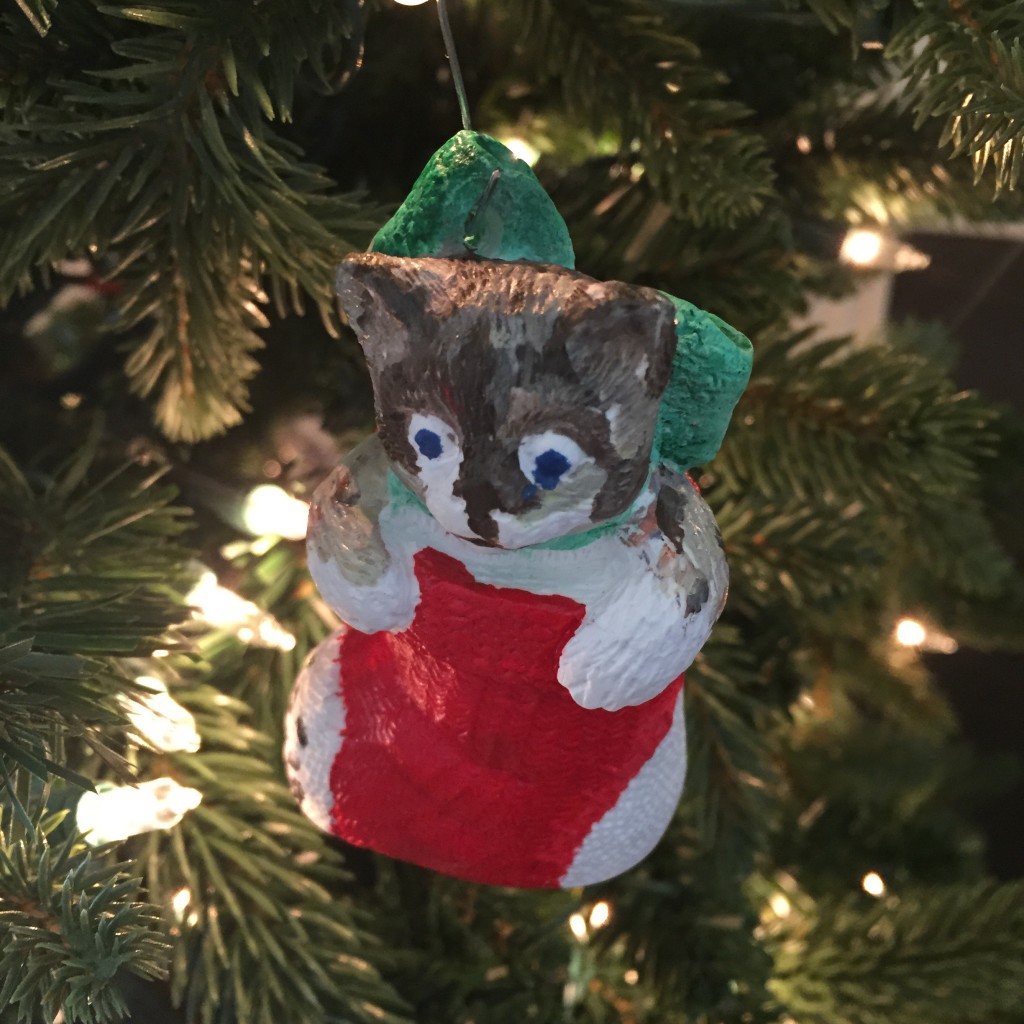 Devers – A cute memorial for Rebecca's kitty. He was a bit of a rascal & while he never did burrow into a stocking, this is just the sort of thing you could see him doing. He was a kitty that confirmed why the Christmas tree had the length of fishing line looped around the top of the tree & secured to the window frame each year.
Each year, as I look at my Christmas tree I see not just a celebration of the season – I see a celebration of life. Moments…memories…stories from so many chapters of my life. What stories does your tree tell through your ornaments?
After seeing Katie's annual ornamental treasures writing last year, I decided that this will be a December tradition for me as well.