Autumn has arrived…and like the rainbow hued leaves falling from the trees, the days on the calendar seem to be quickly moving by…in the midst of it all, these are some of the things that filled my October days…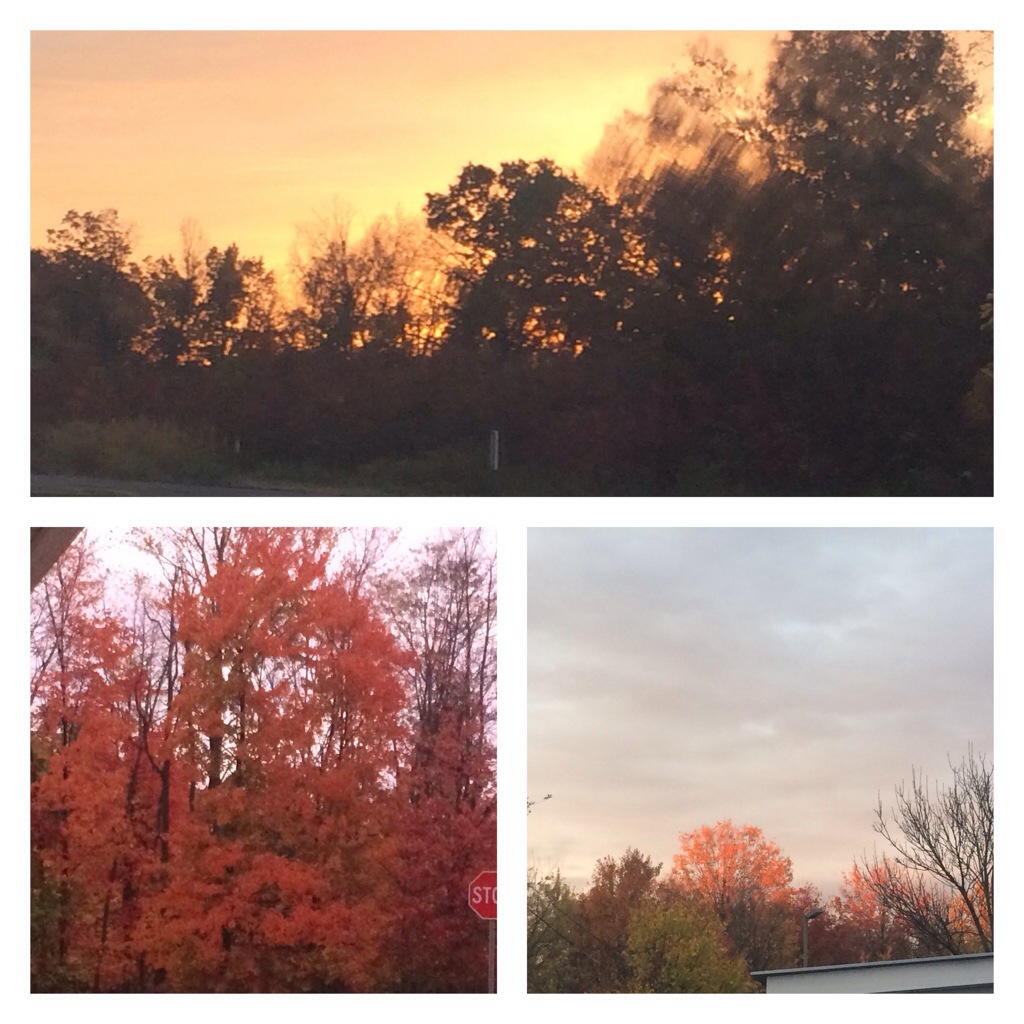 Reading…Devouring Curious on a Saturday…starting a new book about the Army Rangers that a college friend co-authored…overall, not a lot of reading this month…
Listening…finally downloaded the latest album from Rend Collective & enjoying it in frequent rotation…
Crafting…some progress on my Brewers season scarf redo…a new travel project on the needles for upcoming travel weekends…
App-ing…finished up 2 digital scrapbooks with the Shutterfly Photo Story app & got them done in time to take advantage of a great sale…
Cheering…the Kansas City Royals in their post season play! Their 1985 World Series run was when I first became a baseball fan. Even though they didn't take the series it sure was a lot of fun.
Cooking…several of my simple favorites have made the rotation this month…
Sipping…some good autumn brews with a good friend…
Noshing…Philly cheese steaks paired with said autumn brews and friendship while watching game one of the ALCS…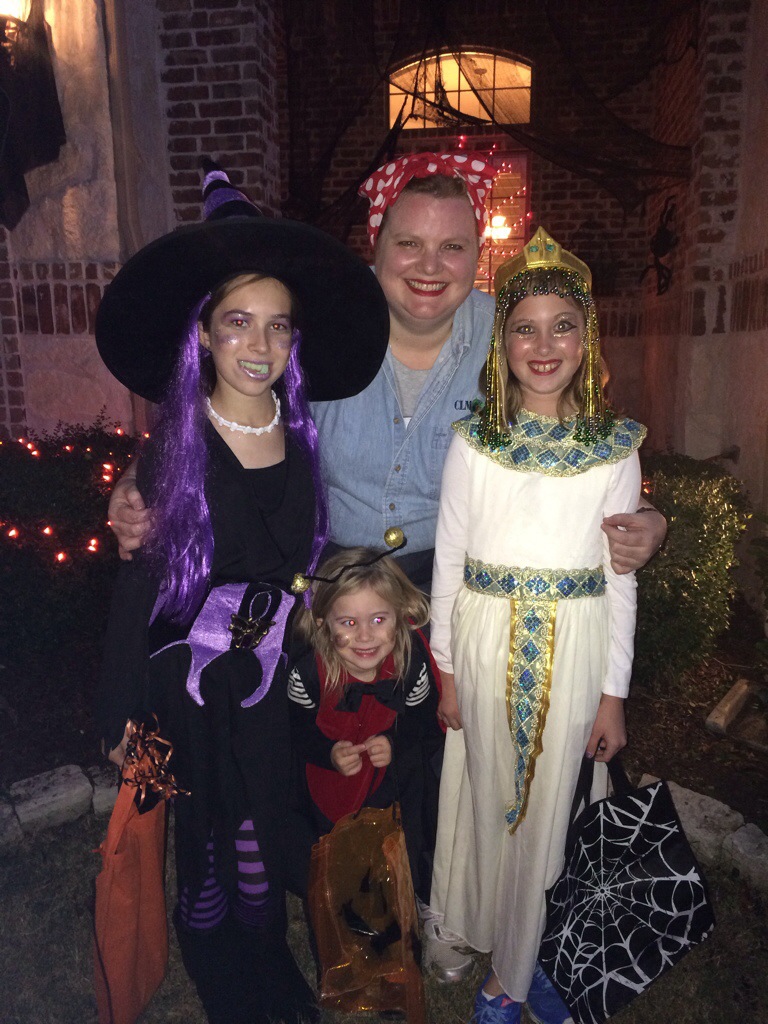 Trick-or-Treating…Halloween in Texas with my girlies meant a costume was needed. This year, it was Rosie the Riveter. I loved that my older girls already knew who Rosie was.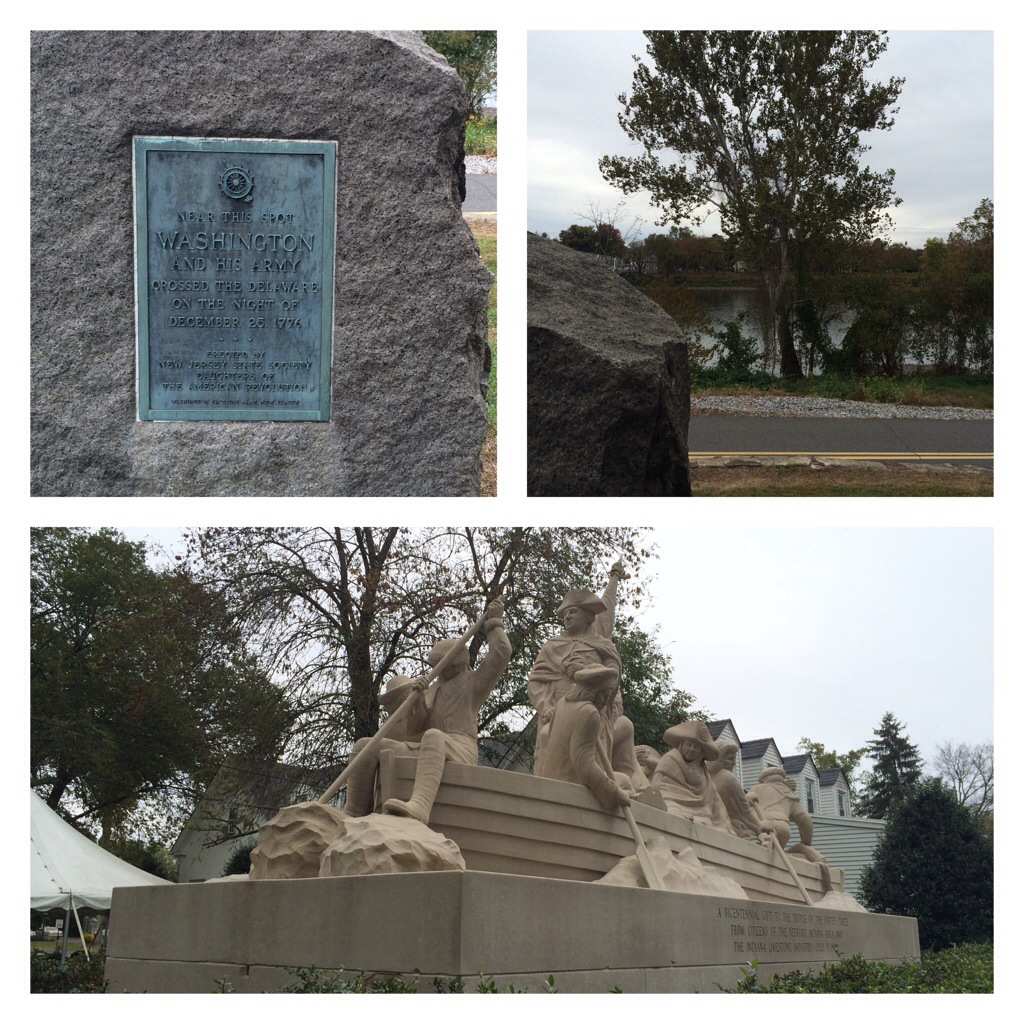 Exploring…picking up a friend in Princeton on a Friday afternoon meant a bit of local exploration & "crossing the Delaware" where Washington had done so…
Traveling…ending the month with Fall Fun with my girlies in Texas included checking out the George W. Bush Presidential Library and Museum – a great series of exhibits to capture recent history…so many fun times with the girls – winning soccer games on a chilly Saturday afternoon…Miss Butterfly sipping coffee with us at breakfast on Sunday morning – when did she get so grown up?!?…Sunday morning story time in my bed – Miss K reading the stories instead of me…all 5 of us ladies enjoying manicures & pedicures…trying out a new farm-to-table restaurant on Saturday night as an early birthday celebration…such a great weekend…
Looking Ahead…November brings a milestone birthday…a first Packers game at Lambeau Field…Thanksgiving with the family…
Linking up with Leigh Kramer for the monthly "What I'm Into" round-up. What are you into these days?