For the last several years, March has meant an "escape" to Texas for a long weekend with my girls and a trip to the Dallas Arboretum. This year, the girls have an opportunity to go to Disneyland for their spring break so we won't have our "Dallas Blooms" weekend. I still managed to get my dose of spring blooms this month – this time in the form of the Philadelphia Flower Show. On Sunday afternoon, I headed downtown for the final day of the show. It was a spectacular spring day – it almost seemed wrong to be spending it indoors. But, the blooms were indeed brilliant and made for a delightful afternoon.
The shows theme of "Brilliant" saluted all things British. From the moment you walked in, there was definitely "a bit o' Brit" in everything you saw.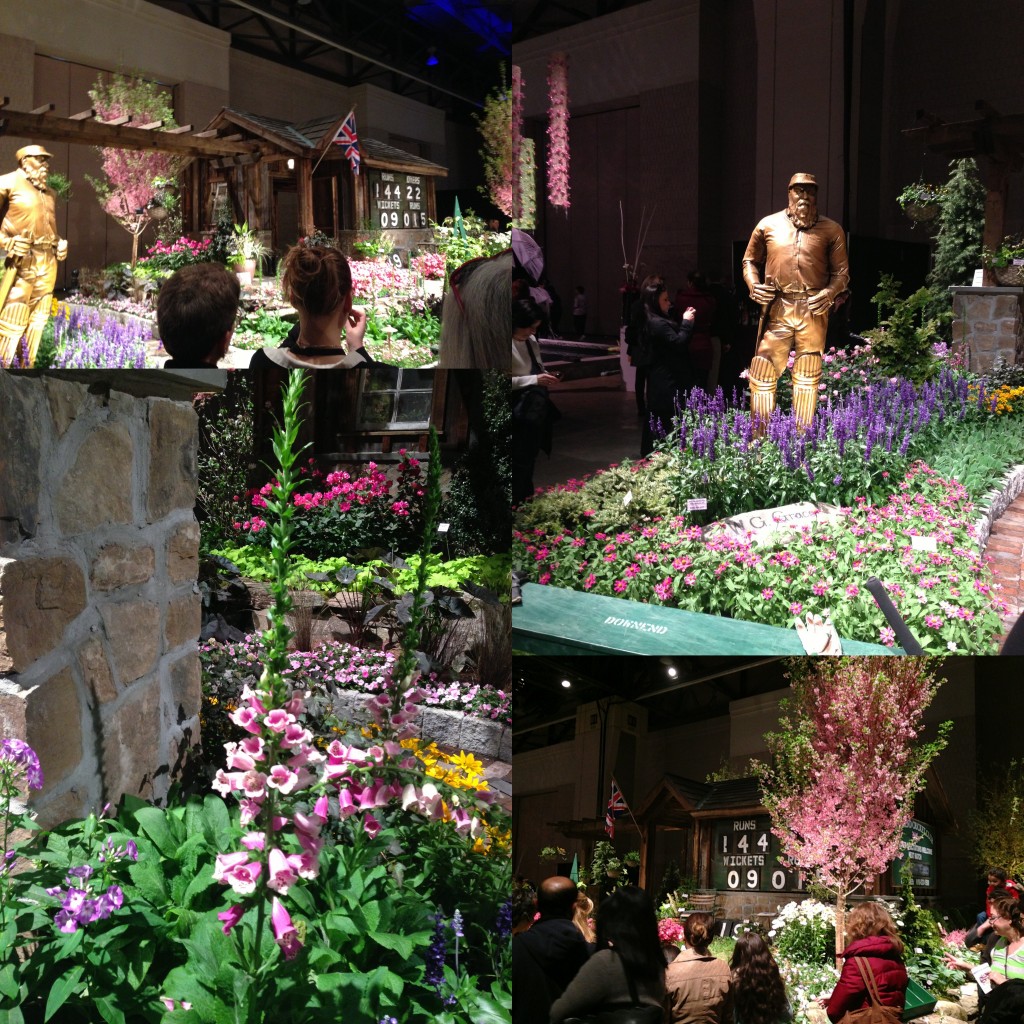 A tableau celebrating cricket. This might have been my favorite scene because it reminds me of playing cricket with the project team last year on July 4th as we were in the midst of go live week. (90+ degrees & a dusty baseball field is a far cry from this lush scene)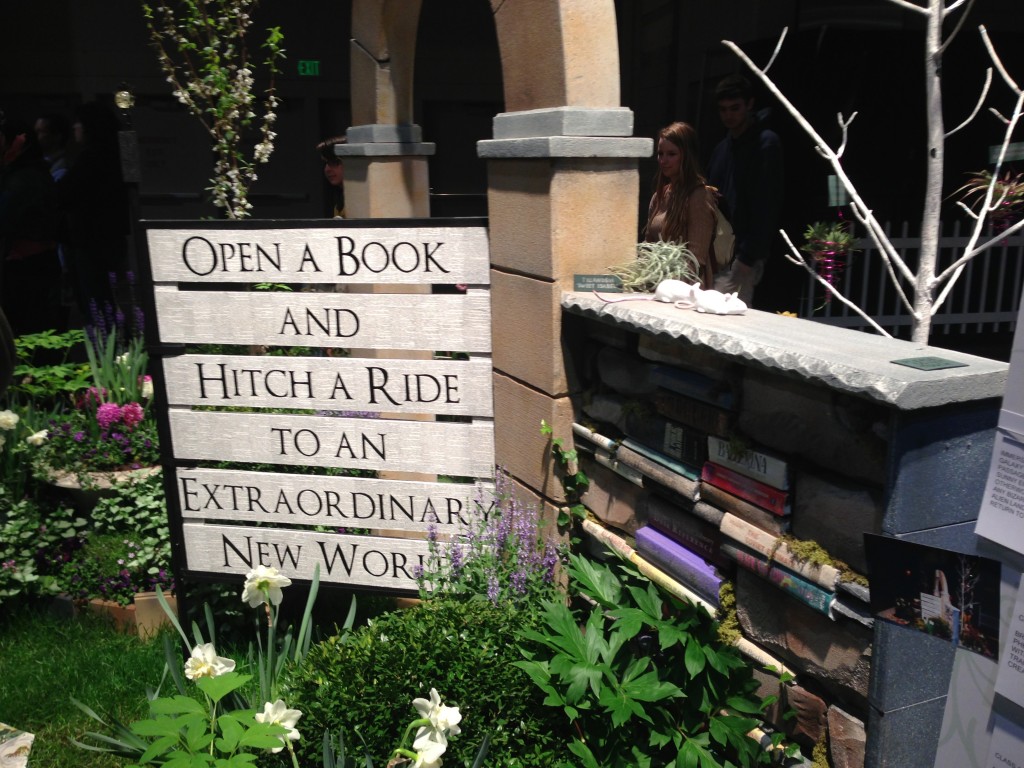 …Area gardening clubs contributed scenes…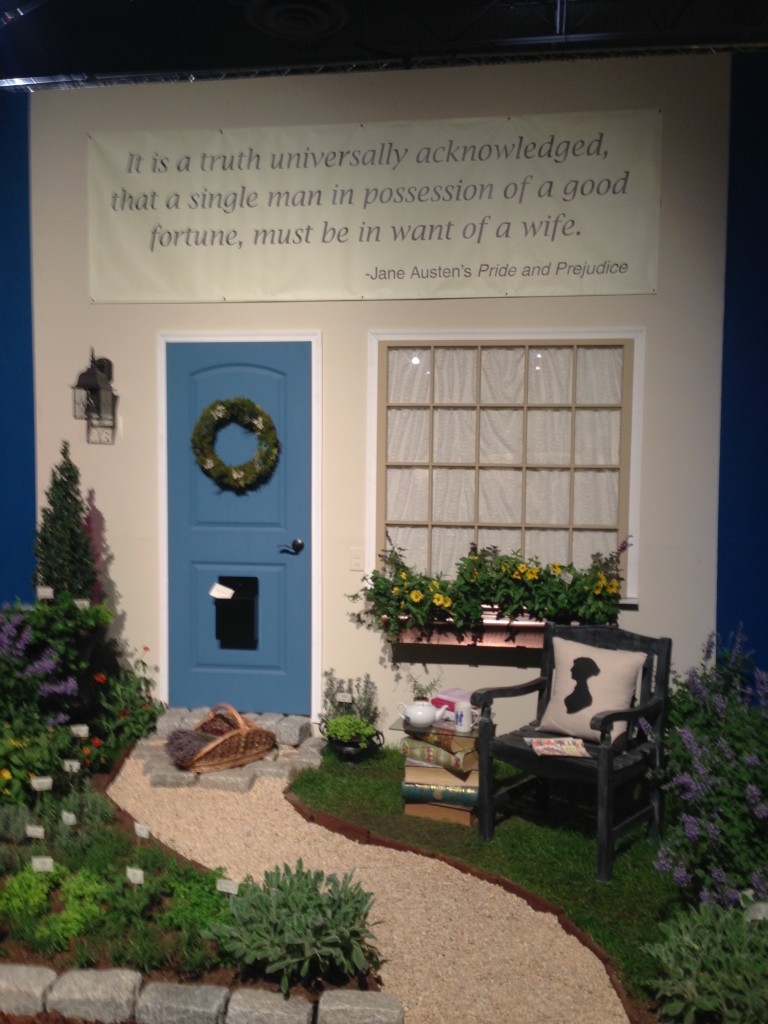 British literature was a source of inspiration for some scenes – of course, the Jane Austen one was my favorite.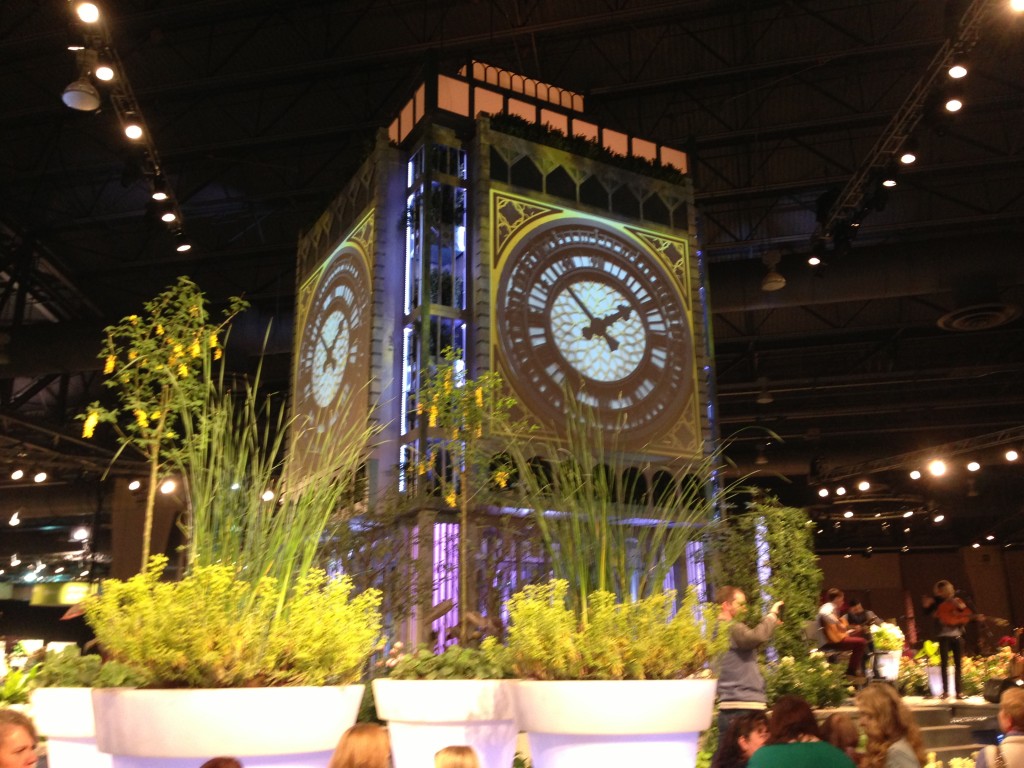 At the center of the show was a digital Big Ben. On the hour, the clock face transformed into a fun video of song & British pop culture. The area also included a stage – on Sunday afternoon, one of the guys from Celtic Thunder was performing.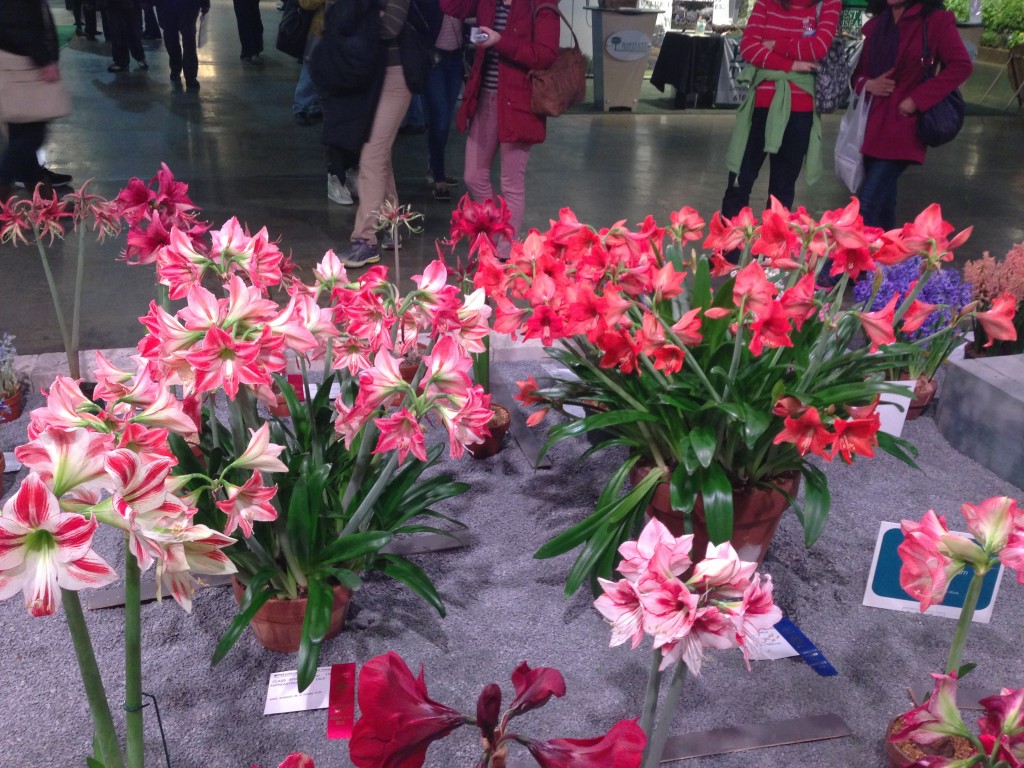 Even with all the professional scenes, one of my favorite areas was the "Horticourt" where gardeners submitted their special plans for judging. As someone who had a "dud" amaryllis this year I was amazed at the beautiful pots of bright blooms.
The show also included many vendors for all sorts of gardening. I was very intrigued with all the terrariums that were available – while I didn't buy any, I'm thinking one could be fun for at my desk. Between the Brilliant inspiration of the flower show and the generally gorgeous weekend, I'm starting to think about what simple gardening I will do on my patio this year.