Here we go…a second month of 2013 in the books…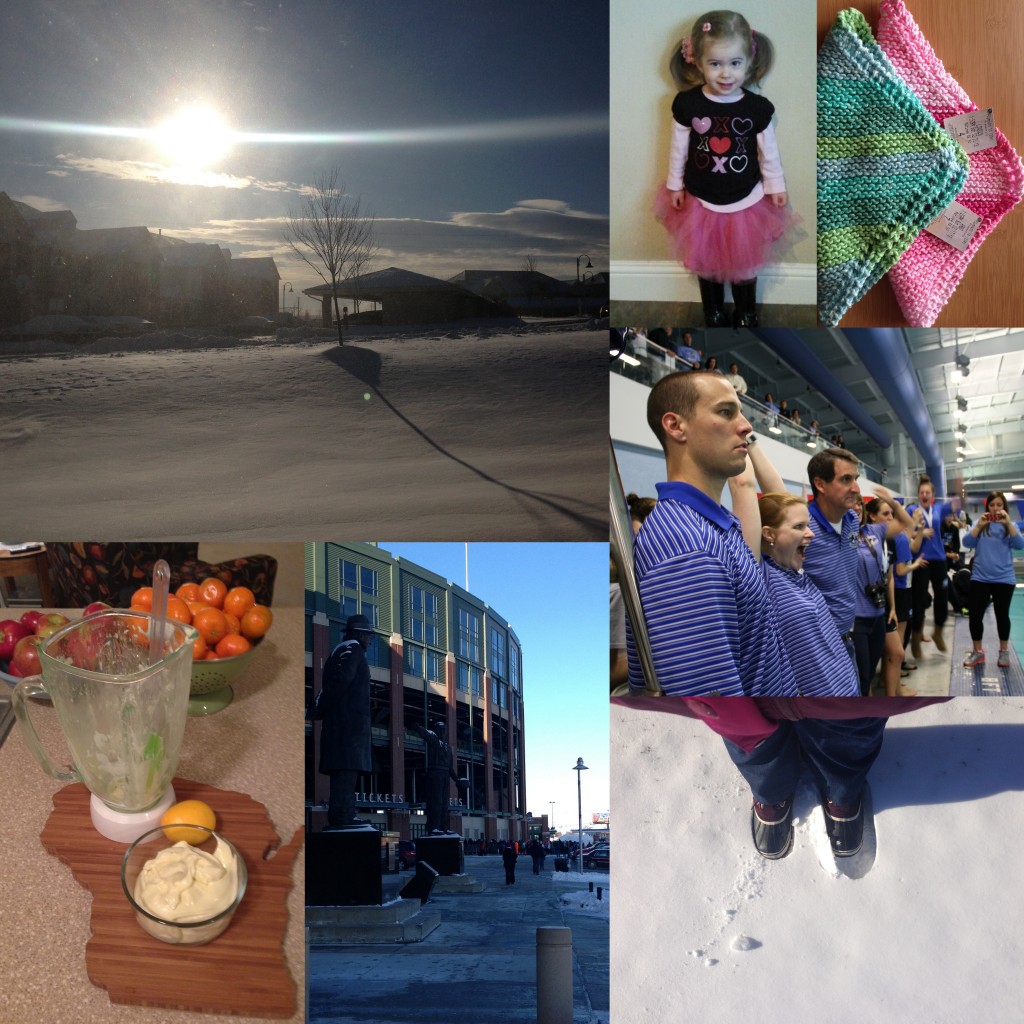 I flew out of Green Bay on the morning of February 1st – on my way to the airport I drove by Lambeau Field. As the temp registered "-1" there was a long line of fans that were waiting to snatch up free tickets for Donald Driver's retirement announcement the following week.
Rebecca finished up her 5th season as a swim coach. She sent me this picture from when the school won the county swim meet for the 13th straight year. As the teams were at their state meet, I was able to follow their progress through app – a fun way to be connected to her even from so far away.
As the big blizzard struck the northeast, we only got a small taste of it. A few inches of snow fell overnite on Friday & by the time I woke up on Saturday, the maintenance crew at my apt. complex had already cleared the parking lots and sidewalks. Later that afternoon as I walked around the complex, my new snow boots were definitely overkill but at least I had a chance to break them in.
This Valentine cutie…my littlest girl in Texas ready for her preschool party. On Valentine's evening, it was fun to FaceTime with the girls in Texas as well as the kids in Wisconsin.
I made it to the movies twice – both were excellent – and each movie yielded a dishcloth.
I ended the month starting The Whole 30 which means I'm spending some fun time in the kitchen making new things – among them, my first time making homemade mayo. I'll be sharing more about this adventure in my next post.