In my ongoing quest to be capturing life as it is happening, I'm once again restarting the "month in pictures" as a part of blogging. Looking back on January, I didn't take nearly as many pictures with the phones; however, here are a few highlights: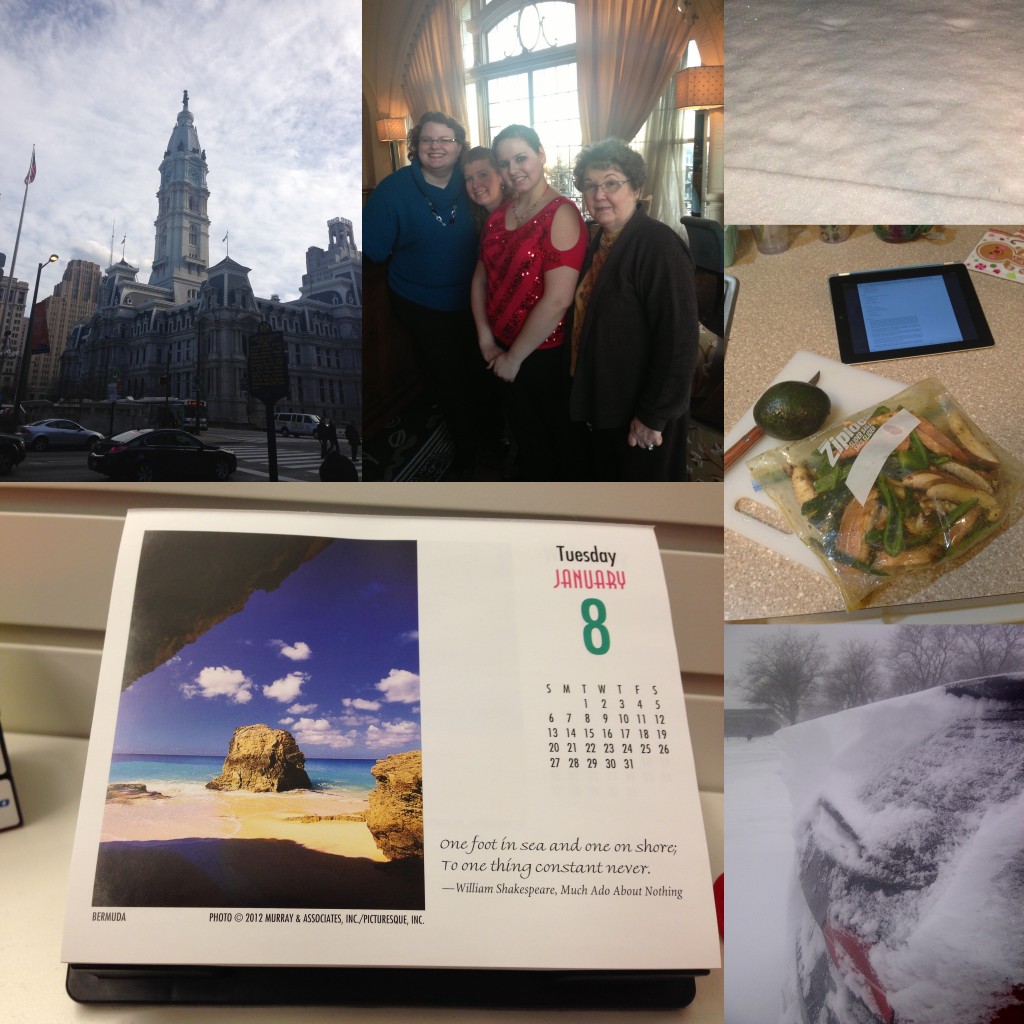 My page-a-day calendar at my desk this year is beaches – early in January, a page combined one of my favorite vacation spots (Bermuda) with one of my favorite Shakespeare plays (Much Ado About Nothing) – this page is now on my bulletin board.
Most of January I was home: it was great fun to host friends for a long weekend. Being home also meant quite a bit of cooking – one highlight was Portobello & Poblano Fajitas, I'll definitely be making these again. There hasn't been much snow here this winter – but one Friday night we got a couple of inches of the dry stuff that is sparkle snow – of course by the next afternoon it was mostly a memory.
The last week of the month meant a return to WI – the lack of snow in PA was made up for by more than a foot of snow falling the week that I was there. While there was lots of snow, there was also a lot of fun time with my dear friends that made it seem like I wasn't on the road that week.