As I was looking at apartments here in PA, one thing I was definitely wanting was "extra space" for hosting house guests. I knew that moving to a new locale would bring friends & family to visit. I'm thrilled with the place that is now my home – and happy to open the doors of the "Artisan B&B" to welcome family and friends.
As my relocation to PA was firmed up, dear friends from my time in Wisconsin started talking about when they would come to visit. My last trip to WI on October, we picked a January visit. Over the MLK holiday weekend, "the girls" came for a multi-generational girls weekend. Mom, Daughter & Grandma arrived on Friday afternoon for a long weekend of fun times. It was the perfect opportunity to be a bit of a local tourist/tour guide.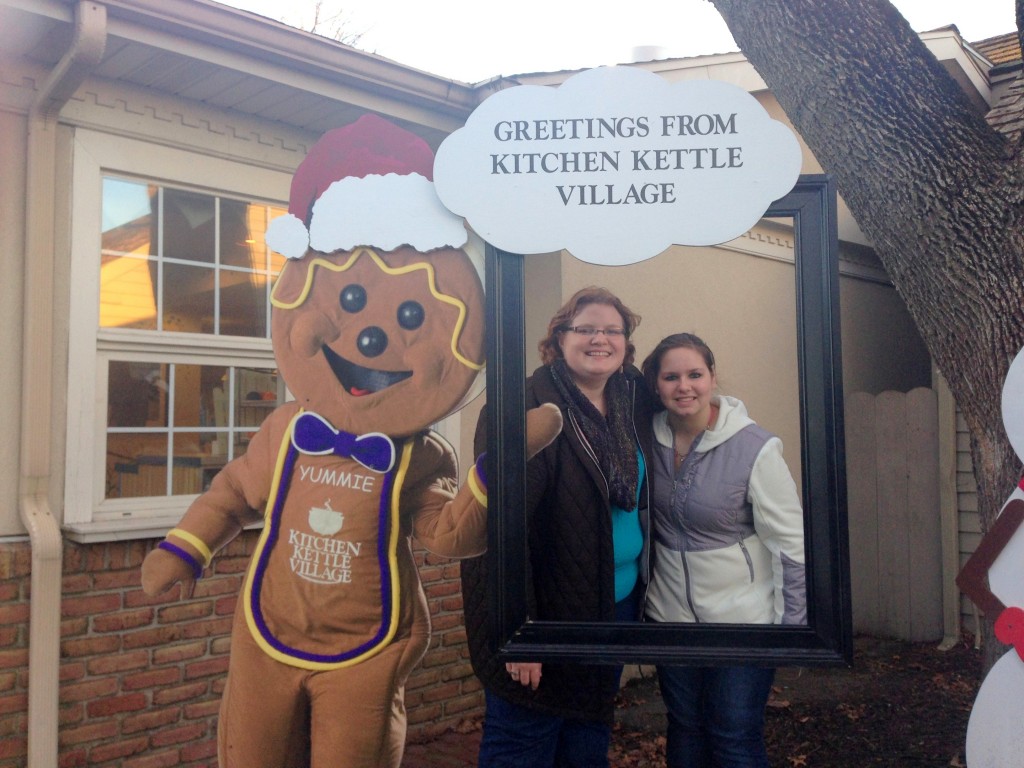 On Saturday, we headed west to Lancaster County to explore. We went to one of my favorite pottery shops & each of us picked up a fun piece to remember the day. A late lunch was enjoyed "family style" at Good 'N Plenty Restaurant. There was a bit of shopping at the Kitchen Kettle Village (including yarn).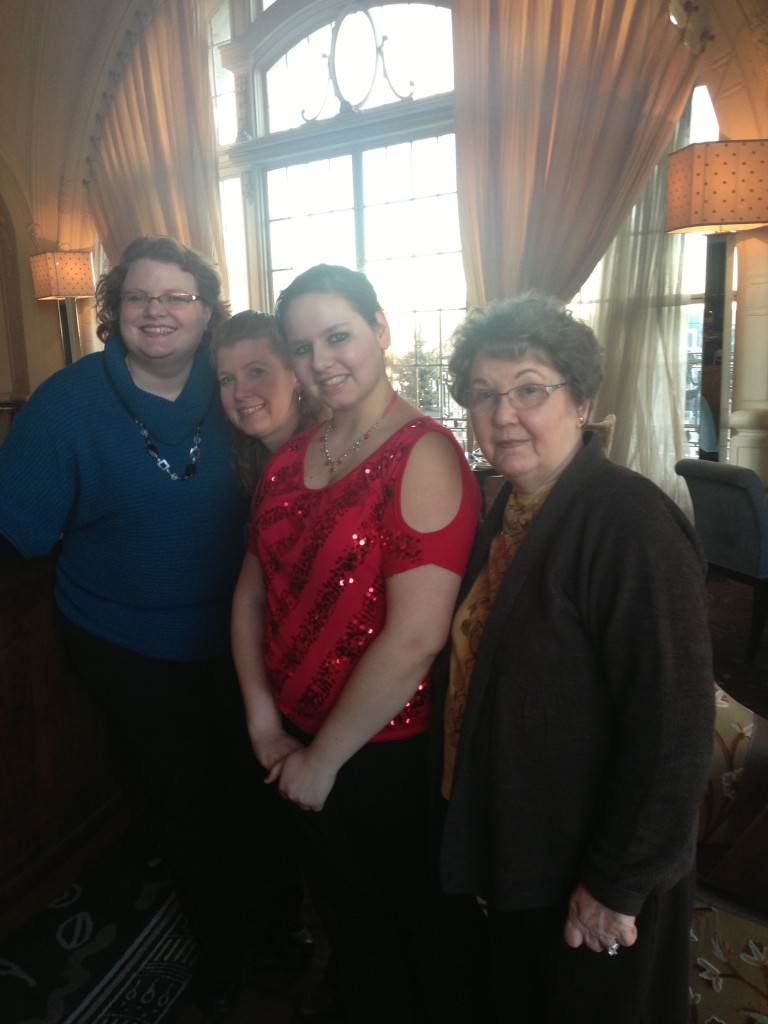 On Sunday, we headed into Philadelphia. This was actually my first time going into the city since moving here. "The" activity was afternoon tea at one of the downtown hotels. Since we got there a bit early, we walked a couple of blocks over to the iconic "LOVE" sculpture. Tea at the top of the Bellevue made for a delightful afternoon.
On Monday, shopping. I think the day can be summed up as "We Shopped…We Dropped…" There is a great outlet mall near me so the combination of good sales and no sales tax on clothes made for a very successful day for all of us. As we piled the bags into the back of my car when we were done, we joked that we were glad I had an SUV now. As for getting all of their "spoils" back home, I'm slated to return to WI for a business trip within the week – with my airline "status" I can check 2 bags for free, so one of my wheeled duffel bags is packed for delivery to them.
When we weren't out & about, we had fun just hanging out at home. Watching movies…chatting …pizza from my local pizza place…falling asleep in the recliner or on the couch…sleeping in each morning…a simple breakfast each morning…using Face Time each evening to talk to "the boys" back in WI…just unwinding & enjoying being together…
After so much time on the road in the last couple of years, it was great fun to play host! This family has welcomed me into their home so many times while I've been Marinette – it was a treat to be able to entertain them in my place. We are already planning when the whole family will come for a visit.