…and poof…a new year! I'll dispense with the normal introductions about how many times I've mentally blogged since I last posted. Without a doubt, 2012 was a year filled with many adventures in all facets of life. With the New Year, a new attempt at being dedicated to blogging. It has been 7 (!) years since I started out here – who knew then where the years would take me.
Since my last post, life has been filled with several changes. With my 'new' job I knew that 2012 would include relocating to Pennsylvania. In August, I packed up my "stuff," donated my car, and headed East. Once I got here, I was still on the road for most of the fall; however, the travel is now the exception to my days so it is great to be settling into my new PA home.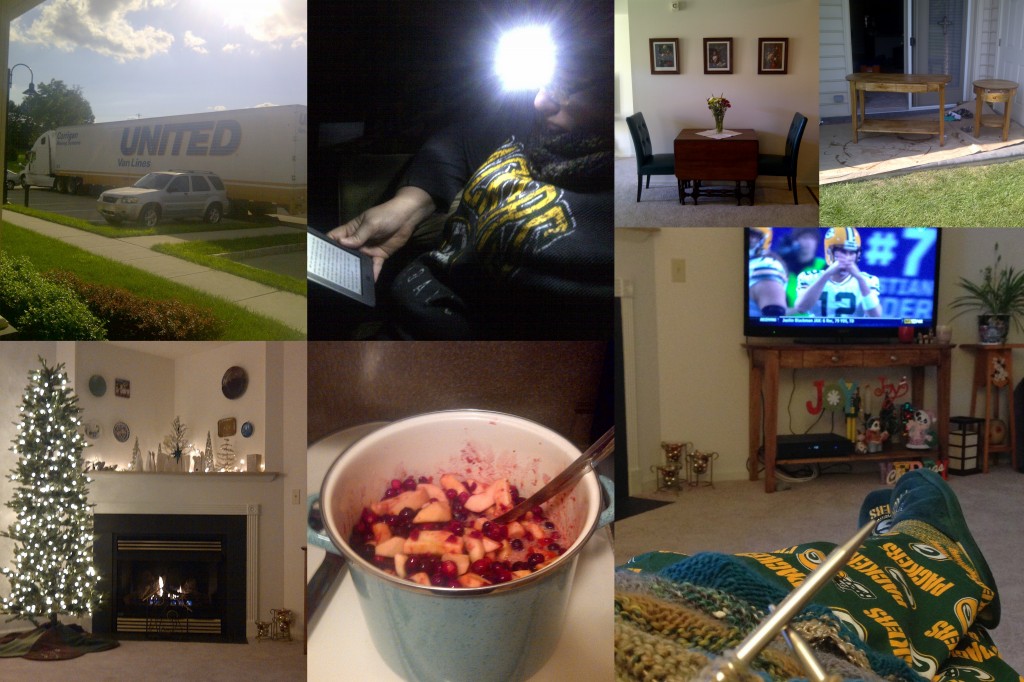 Some highlights of settling into PA, so far:
+ Coming back from fall travel in time to prep for super storm "Sandy" & 36 hours without power
+ Hosting the family here for Thanksgiving week!
+ After so much time away from home the last couple of years, I'm having a ball decorating my new place – finishing furniture, finding antiques, hanging art, making it home!
+ Being back in the kitchen is great! After tagging so many recipes into Evernote, it is great to finally be making some of them. These days, the iPad is a frequent "ingredient" in my cooking.
+ The last couple of years, I haven't really decorated for Christmas with all the travel. So this year, i was very excited to decorate my place – including a tree (the first one since 1998!). I had joked with friends that it had been so long since I had been through my Christmas decorations, it would indeed seem like Christmas just going through the totes.
+ The knitting needles have been a bit slower, but currently I have a great (big) project on the needles that encapsulates the last couple of years. It will definitely make an appearance on the blog.
As I started last year, I read an interesting book on technology & life. Indeed – it was mentally blogged. Maybe in the coming weeks I'll finally get around to reflecting on it. There are times when it seems that technology is simultaneously making us more over connected & isolated.
I don't know what my blogging rhythm will be (must utilize iPad apps) – last year I had hoped to do at least a "the month in pictures" – 2 of 12 months isn't a success with that- hopefully some semblance of that will be a regular this year. I find that I'm often snapping a moment on my phone – I need to be sharing those on a regular basis.
If anyone is still reading this…thank you for sticking with me!