So, the lack of book posts during the last part of 2016 does not mean that there wasn't reading happening – in fact, there was plenty of reading happening. Since my last book update, there were 14 flight segments and some vacation time in the midst of work to finish out the year – all of which meant reading time. Before 2017 gets too far underway, a quick check-in on what books filled my time as 2016 ran towards completion.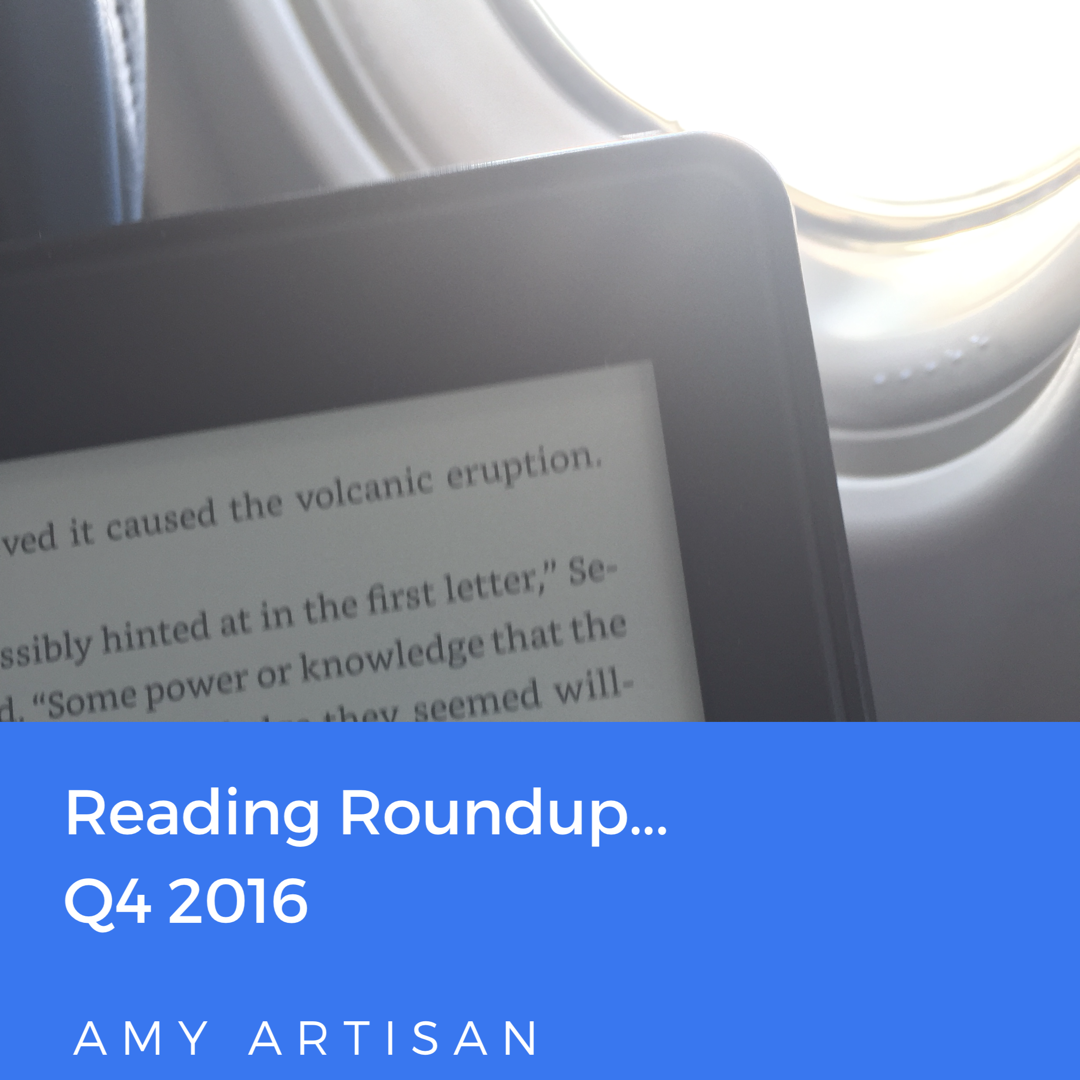 As 2016 reading came to a close, the Goodreads "your year in books" was a fun snapshot of my reading. I had set a challenge to read 44 books during the year and ended with 63 books complete. Of course, who knew that I would end up with so much travel time this year providing so much prime reading time. This is a fun snapshot of my 2016 in reading: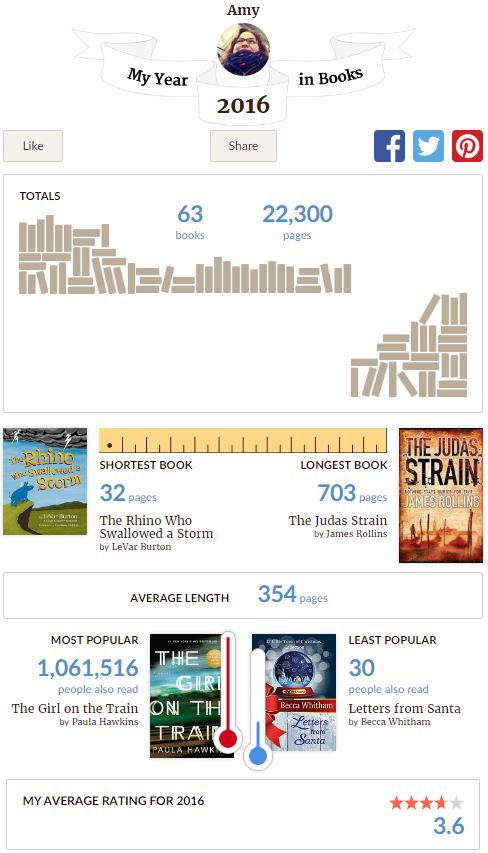 As I turn the page on the 2016 reading, a few observations: it was a year of several series and they will continue into 2017 as they are available via Overdrive; I need to continue to do a better job of balancing fiction with non-fiction as I read; once again, there were several "must read" books that I finally read in 2016 where I definitely felt like the hype wasn't there for me.
What are you reading these days?
What are your reading goals for 2017? 
Linking up with Modern Mrs. Darcy for QuickLit.