Since May was such a prolific reading month, I've split the reading lists across a couple of posts. For this edition of QuickLit, I'm highlighting three fiction finds that made for enjoyable May reading.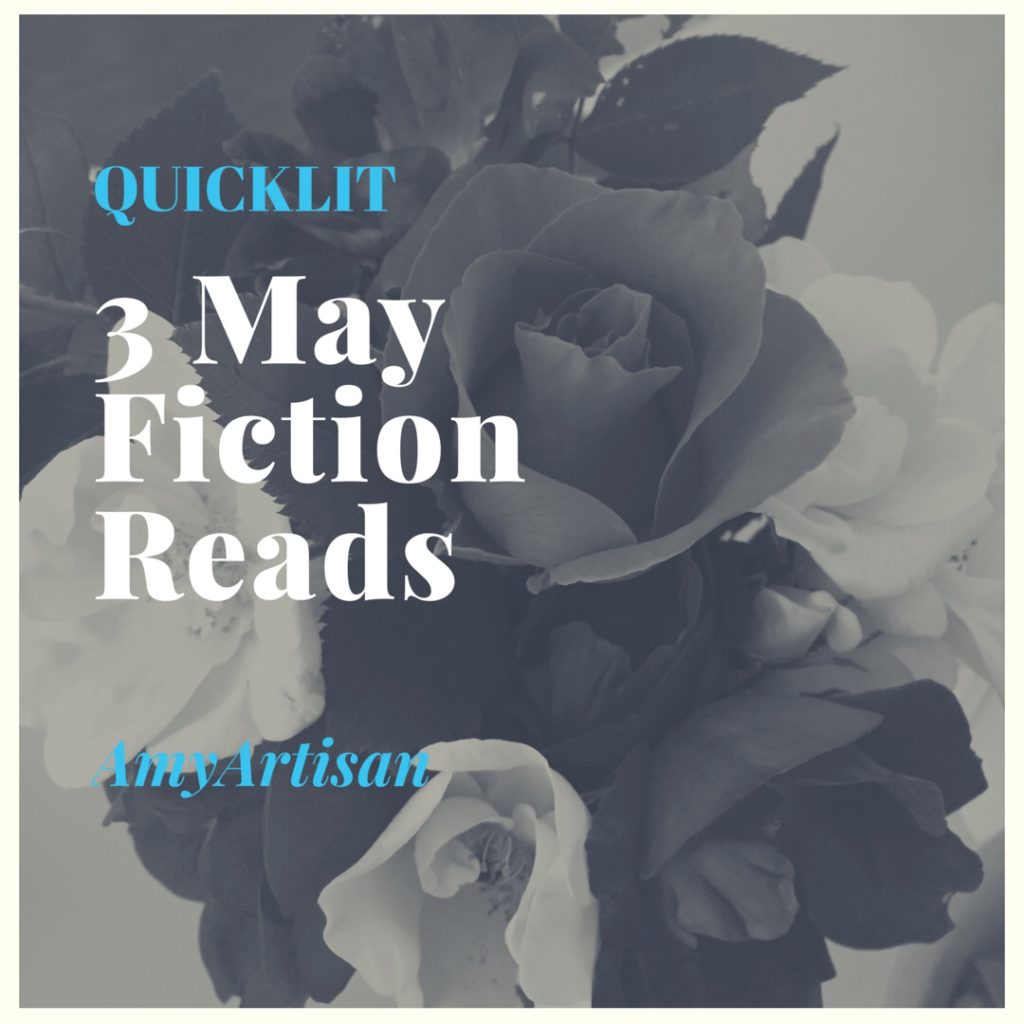 Summer Hours at the Robbers Library by Sue Halpern – I picked this up while browsing the new releases at the local library. This is a quiet and character driven story set in a Carnegie Library in a small New Hampshire town that is sputtering along in spite of local manufacturing drying up. Over the course of a summer, a librarian fleeing her past, a home-schooled teen girl forced to work in the library when caught stealing a dictionary and a former wall street banker are drawn together as they each are recovering from their own trauma and looking for new life and opportunity. I'll admit that the first chapter had me wondering if I was going to continue reading because it didn't seem to be tied to the book jacket description – but continuing on revealed a worthwhile read.
I Was Anastasia by Ariel Lawhon – It's safe to say that I have thoroughly enjoyed each book by this author. She has a great way with taking historical stories and creating an engaging and complete fictional tale around the facts. In this new release, the heart of the story is how Anna Anderson spent 50 years battling to be recognized as the Russian Grand Duchess, Anastasia Romanov. This well crafted story was told in a most unique format – chapters from Anastasia (pre-Romanov execution) are told in 1st person chronological order and chapters from Anna are told in 3rd person reverse chronology. Well worth the time to dive into this Romanov read.
Carnegie's Maid by Marie Benedict – An engaging story of a young Irish woman who assumes a different identity enroute to the US and end up being placed as the lady's maid for Andrew Carnegie's mother. As Clara navigates learning the ways of being a lady's maid she realizes that Mrs. Carnegie is still figuring out her place in society as the family has ascended from working class into the upper echelons of Pittsburgh society. Clara and Andrew form a forbidden friendship over a shared love of books and reading – as their relationship turns into more, Clara vanishes. As Andrew Carnegie hunts for her, the foundations for his charitable legacy & Carnegie Libraries are being established in his thinking and planning. An engaging "what if" story set against a well know figure of American industry whose philanthropy continues to this day.
What are you reading these days?
More May reading is found in my "Show Us Your Books" post and these 3 food reads.
Linking up with Modern Mrs. Darcy's QuickLit. Also, joining in with Three on Thursday, hosted by Carole.