I had a business trip to Norman, OK this week so I was flying in and out of the Will Rogers World Airport in Oklahoma City. For this Thursday, I'm sharing three art views from my travels through the airport.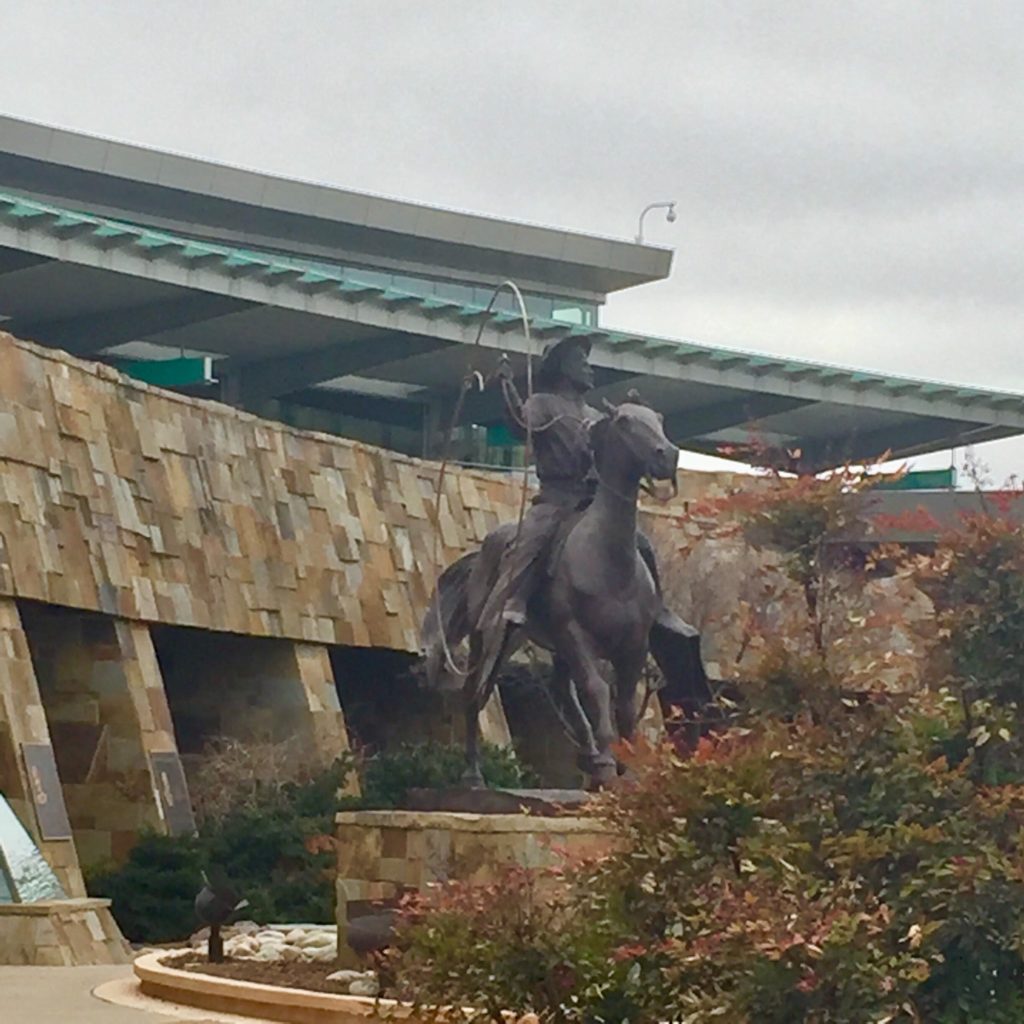 Of course, the Will Rogers World Airport would have a statue of Oklahoma's Native Son on his horse, Teddy. This is out front as I walked to the rental car shuttle.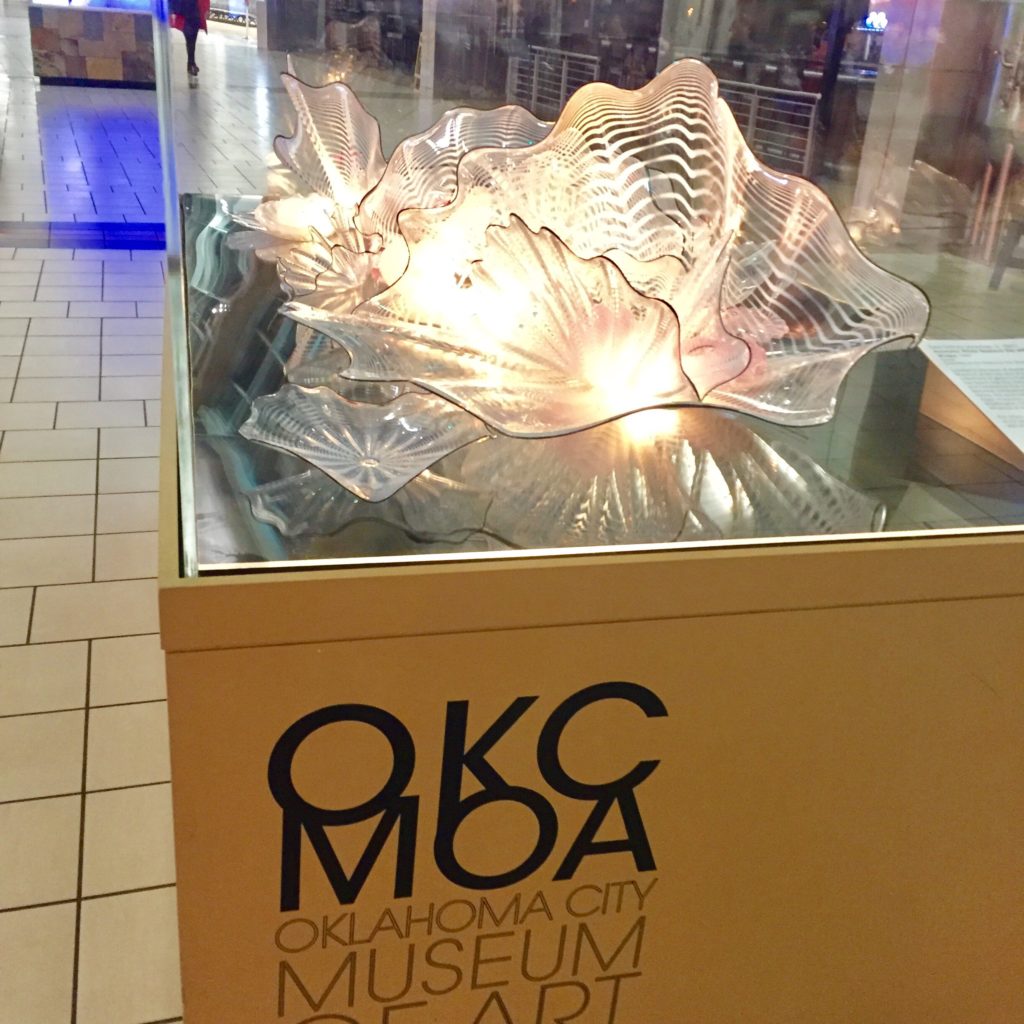 Today's early morning departure included a bit of Chihuly as I walked from the post-security "recompose area" to my gate.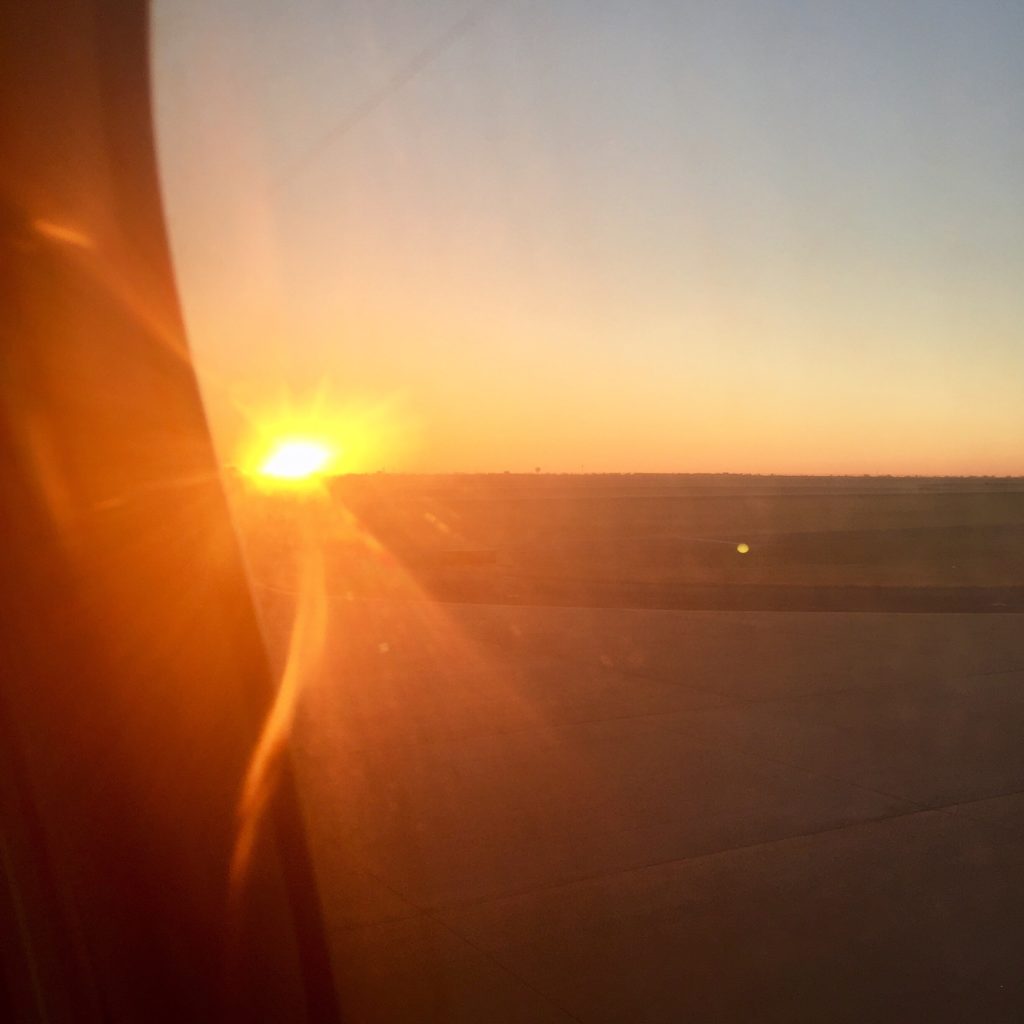 And finally, a bit of nature's art – a gorgeous view of the sun coming up over the horizon as we taxied to takeoff.
Linking up with Carole and Kat for Three on Thursday.