This week's prompt is …"write about your three favorite things to wear." Immediately, these three items came to mind – and indeed, I was wearing 2 of them at the time. These are accessories – but I also find that I have some favorites in the wardrobe and actually tend to be moving towards more of a capsule/uniform approach.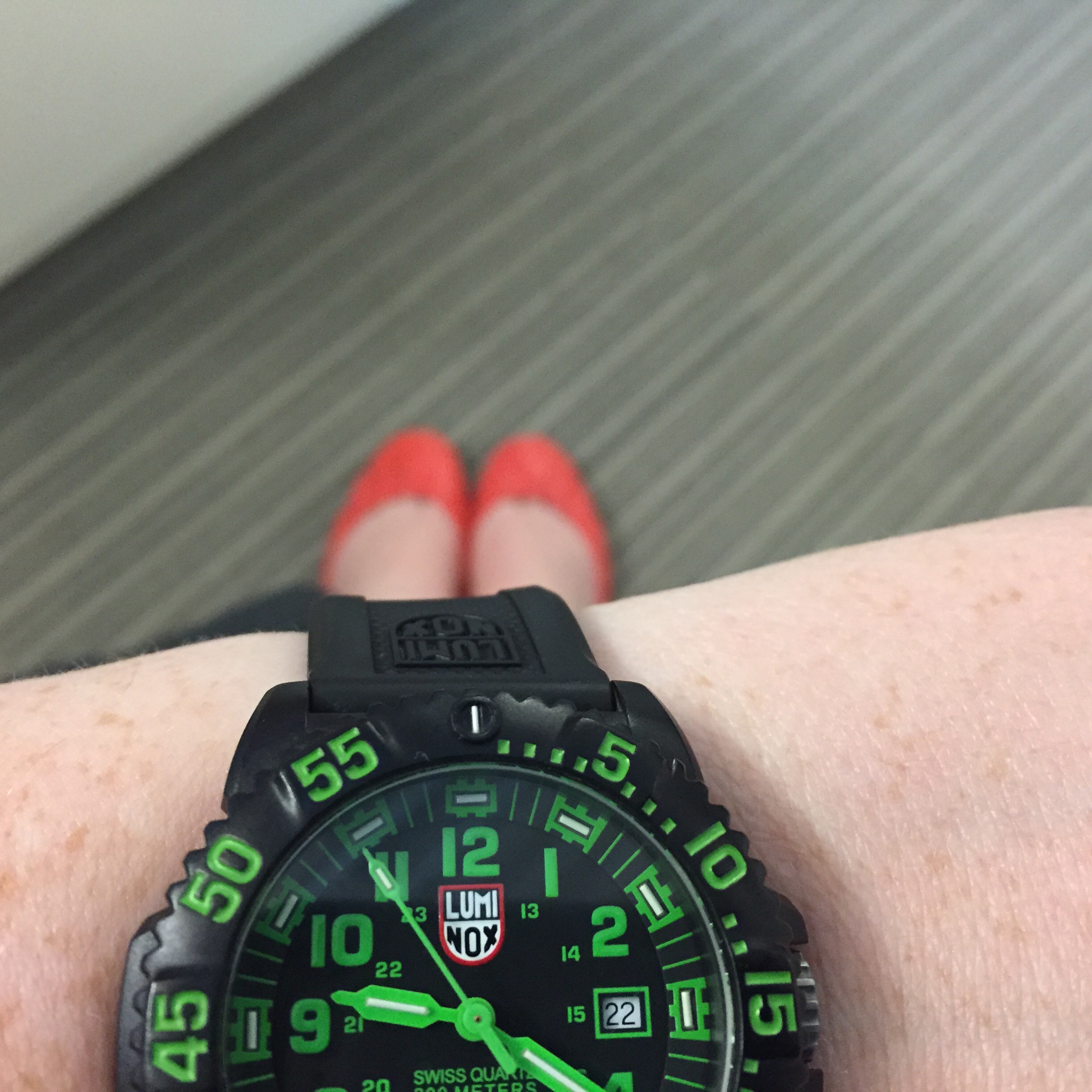 Tieks! Last spring I finally took the plunge & bought my first pair of Tieks flats (pacific green). They felt great and immediately were put to use – in less than a month, I had picked up a second pair (poppy). Last summer these were in near constant rotation and by late summer a third pair (taupe) was in hand. This spring, a fourth pair (pewter) has joined the lineup and I'm pretty sure I know what the fifth pair is going to be in the near future. Sometime I'm do a full post on these shoes. As someone who has struggled with finding comfortable shoes for these large feet, I'm amazed that these simple flats provide so much comfort and ease of wear for me.
Tie a Scarf! For years I have been a scarf collector…and wearer. In recent years, scarves have become a travel souvenir. I have a stash of scarfs from European adventures. A stash of shawls/pashminas from the Jesus Film Project briefings that I've been privileged to attend. And of course, by way of knitting I've added several neck wraps (beyond cold weather outerwear varieties). No matter the time of year, a scarf is a frequent final piece to an outfit. And even when I'm not wearing a scarf, one is always close at hand – in my work backpack or in my purse so that I can use it as needed…for fashion, for warmth, for comfort.
Timepiece! For my last milestone birthday, my family gave me this Luminox watch. Rebecca was quick to point out this is the watch the Navy Seals wear. I hadn't thought it would become my daily watch…but it has. It is quite a conversation starter – whether at work and paired with a blazer or on the go. Bonus – the glow means it is perfect by the hotel bed to see the time in the middle of the night (or also in a dark movie theater).
What are your favorite items to wear?
Linking up with Carole & Kat for Think, Write, Thursday.