Ah, NOVEMBER…a month filled with…falling leaves…shorter days…the election…my birthday…unplanned car expenses…Thanksgiving…Giving Tuesday and the start of the advent season…In the midst of it all, these are things that filled my November days…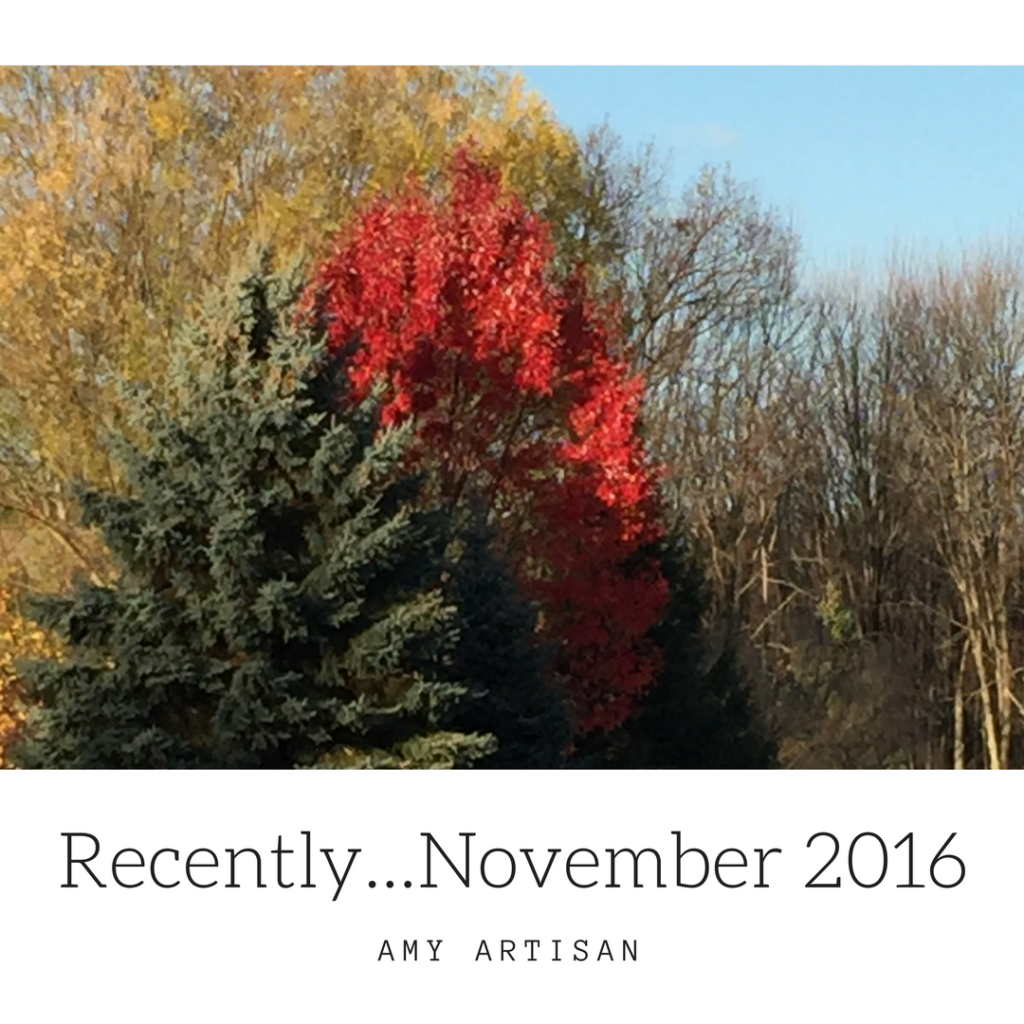 Reading…with airplane time & holiday time, an eclectic assortment of books were completed…Hillbilly Elegy by JD Vance…The Bookman's Tale by Charles Lovett…The Last Oracle by James Rollins…Sense & Sensibility by Joanna Trollope…The Mackinac Incident by Len McDougall…The Secret to Hummingbird Cake by Celeste Fletcher McHale…and listening to Hamilton: The Revolution by Lin-Manuel Miranda…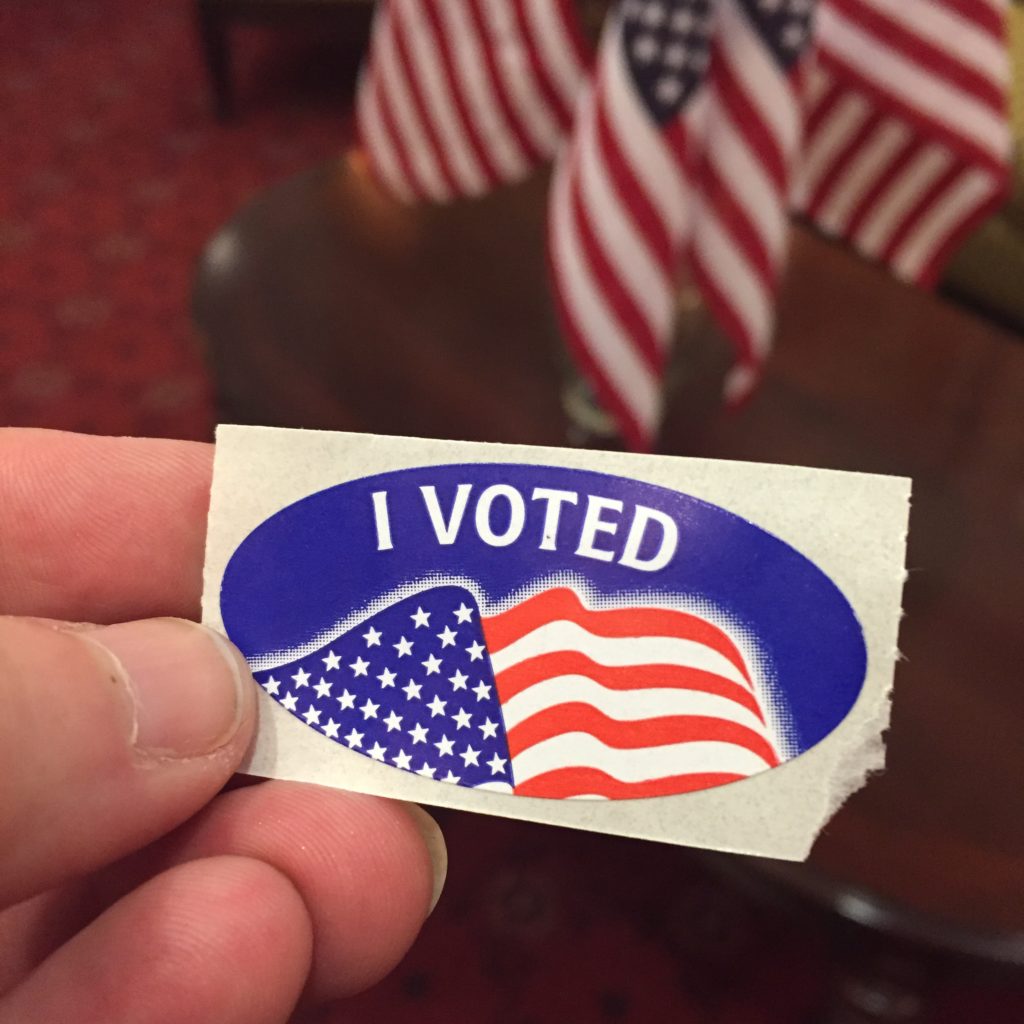 Watching…The Durrells in Corfu was a delightful Masterpiece Theater find…easing into Christmas movies on The Hallmark Channel…
Listening…thoroughly enjoying the latest Pink Martini album…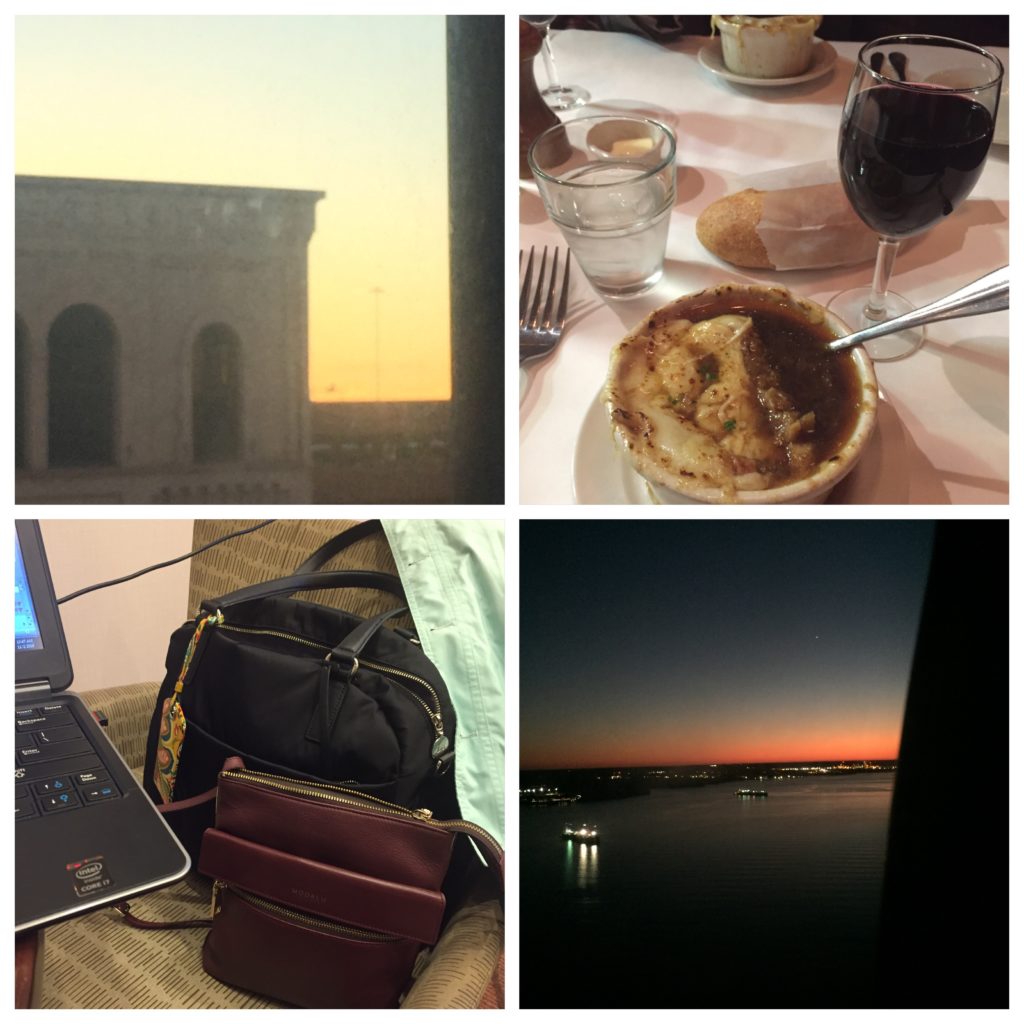 Traveling – Part 1…to Milwaukee to start the month with a 2 day trip that extended to 3 days & confirmed why I always pack just a bit extra for the unexpected delay…on a crisp autumn evening, dinner at a favorite cafe was perfect…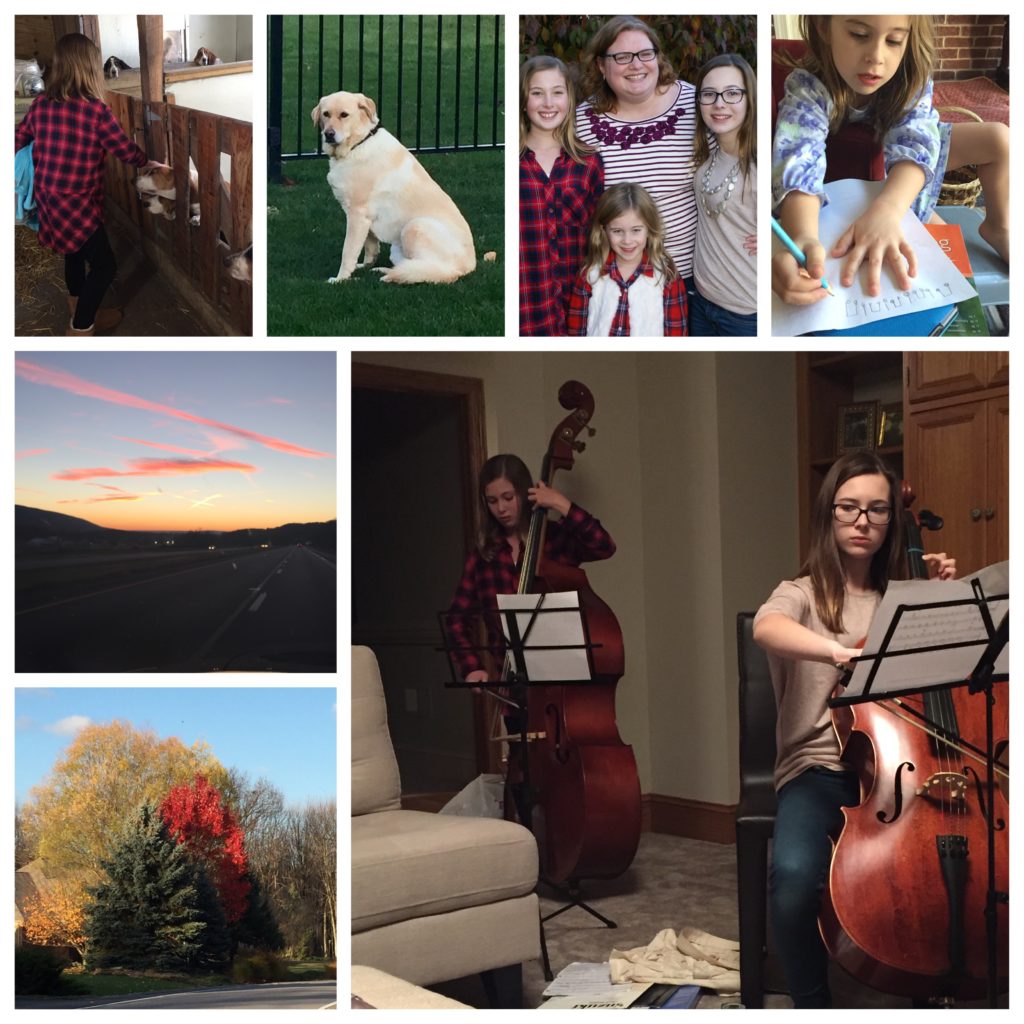 Traveling – Part 2…a long weekend over to State College with my girls…on Friday morning I had to get the girls off to school – Miss V was ready for the bus way early so we were outside for 35 brisk minutes…fun times exploring local shops & getting a jump start on Christmas gifts…taking Christmas card photos…celebrating my birthday…impromptu concerts…intense board games…all around fun!

Traveling – Part 3…home to the 'Ville for a week…(minus a few days for a quick MKE trip)…plenty of R&R time at home with the family…Rebecca & I enjoyed 2 sessions at the local salt room…the family that reads together – one afternoon I looked up from my reading to see that we all had our noses in books or other reading…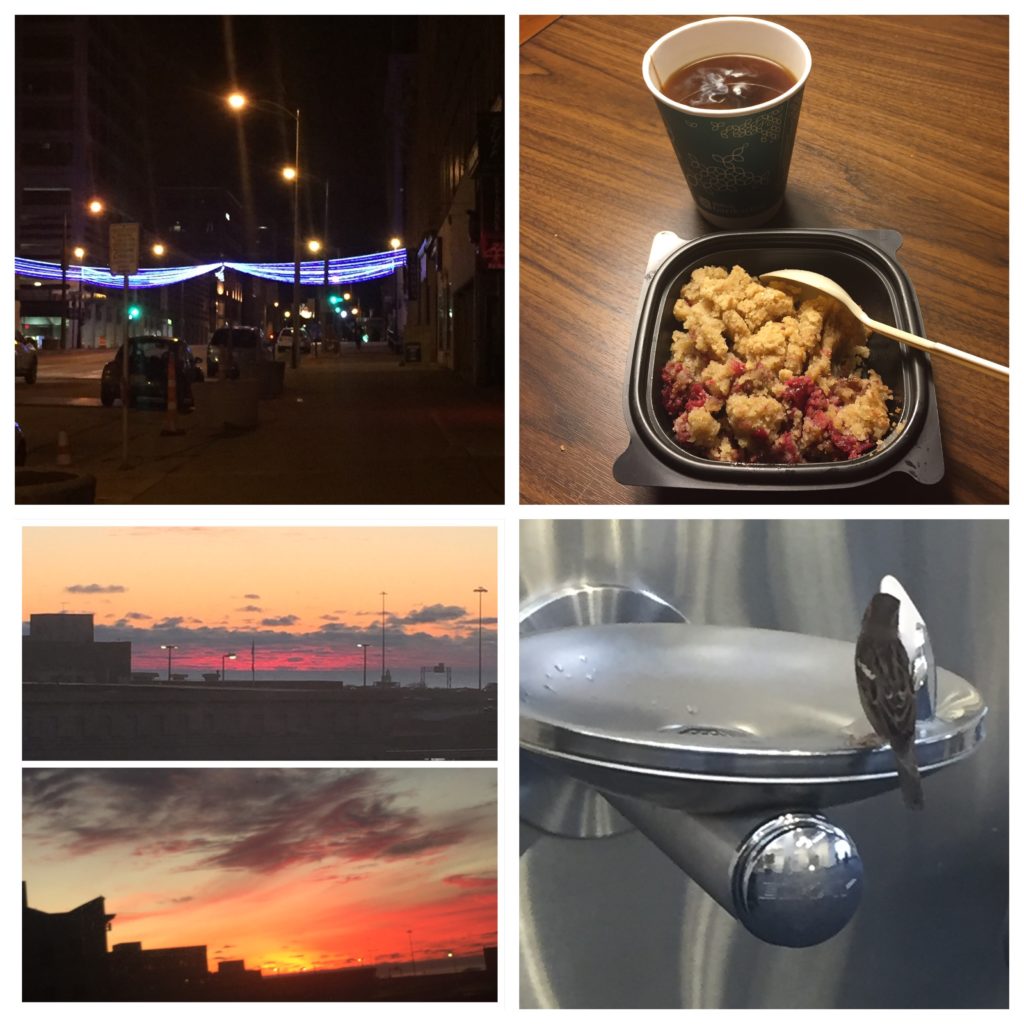 Traveling – Part 4…another 2 day trip to Milwaukee from the 'Ville…I brought my "traditional" Thanksgiving Monday leftover Nantucket Cranberry Pie for breakfast, even on the road…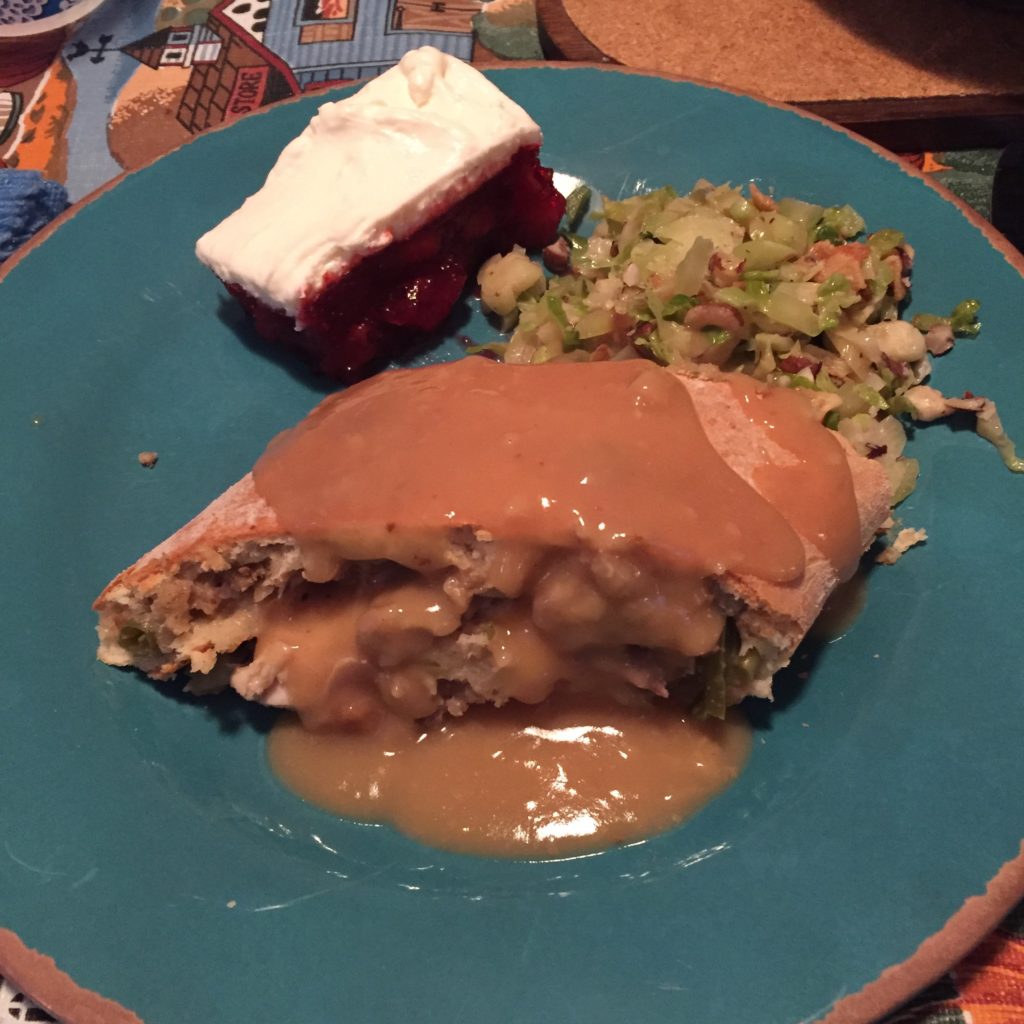 Cooking…a tasty family Thanksgiving menu that included "my" Brussels sprouts…inspired by the Thanksgiving in a Blanket video recipe making the rounds, Mom turned our leftovers into a delicious Stromboli that used her fabulous yeast crescent roll dough…once back home from the Ville, a go to Shepherd's Pie was whipped up for the week…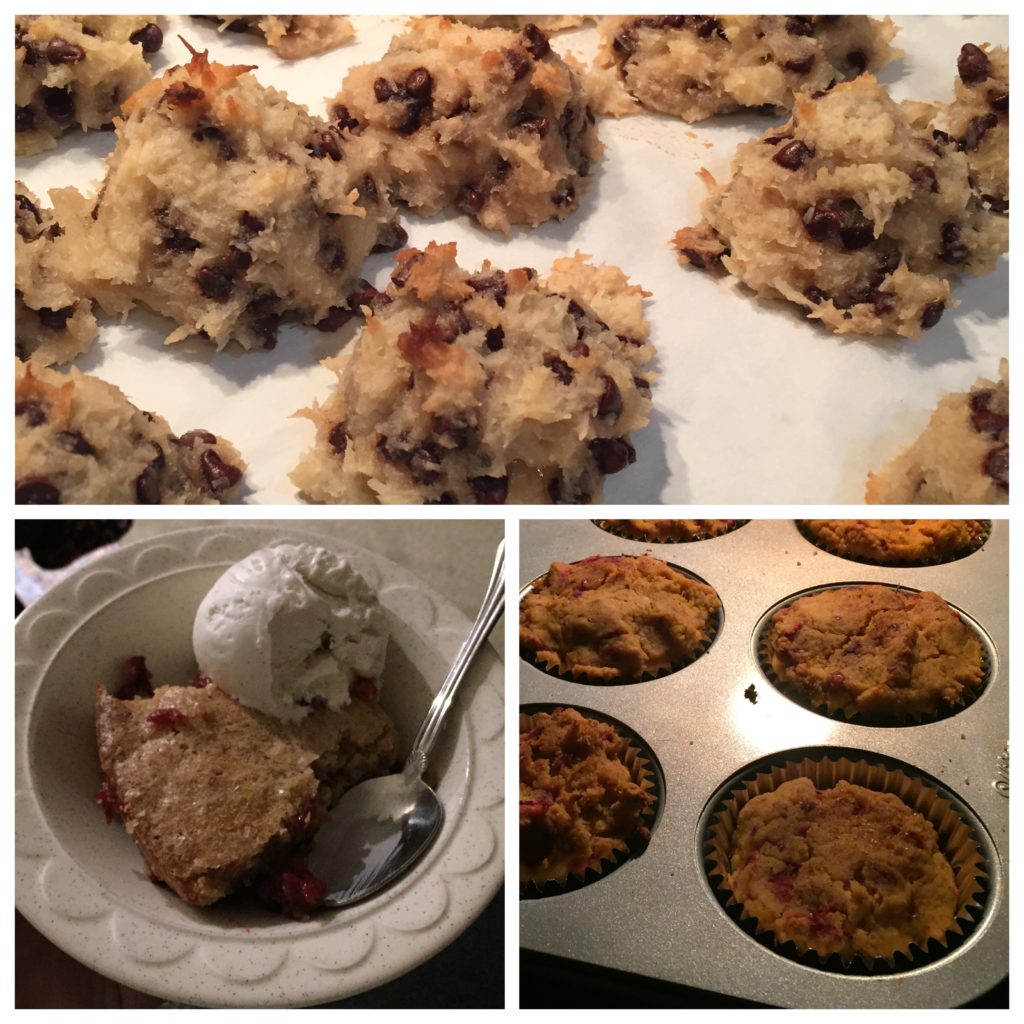 Baking…a delicious Cranberry Pumpkin Muffin recipe that is much healthier than my "go to" of the Trader Joe's pumpkin bread mix of years past…an easy Chocolate Chip Coconut Macaroon recipe to take to the office Thanksgiving luncheon…my Nantucket Cranberry Pie for the annual Thanksgiving lunch at church in the 'Ville…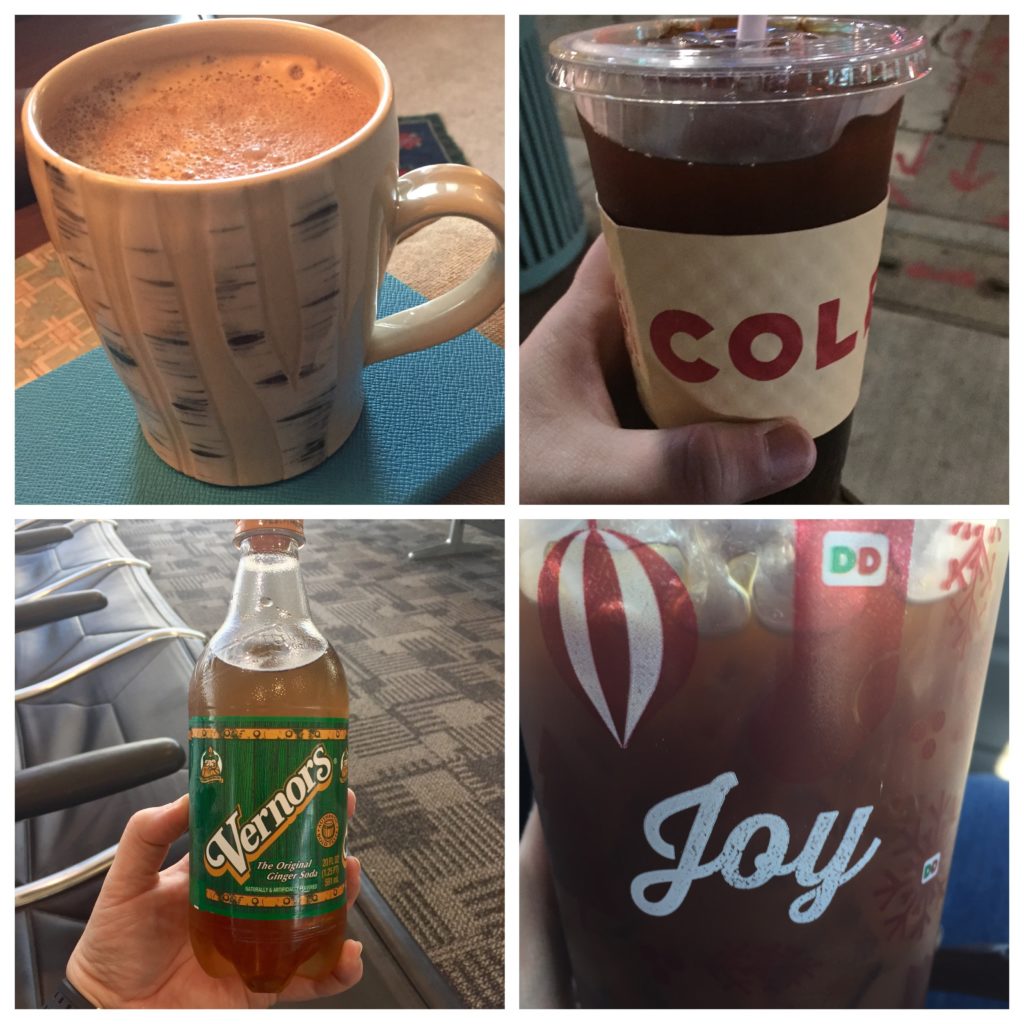 Sipping…Lots of coffee & tea…both hot and iced…splurging on a Vernors during a layover in Detroit…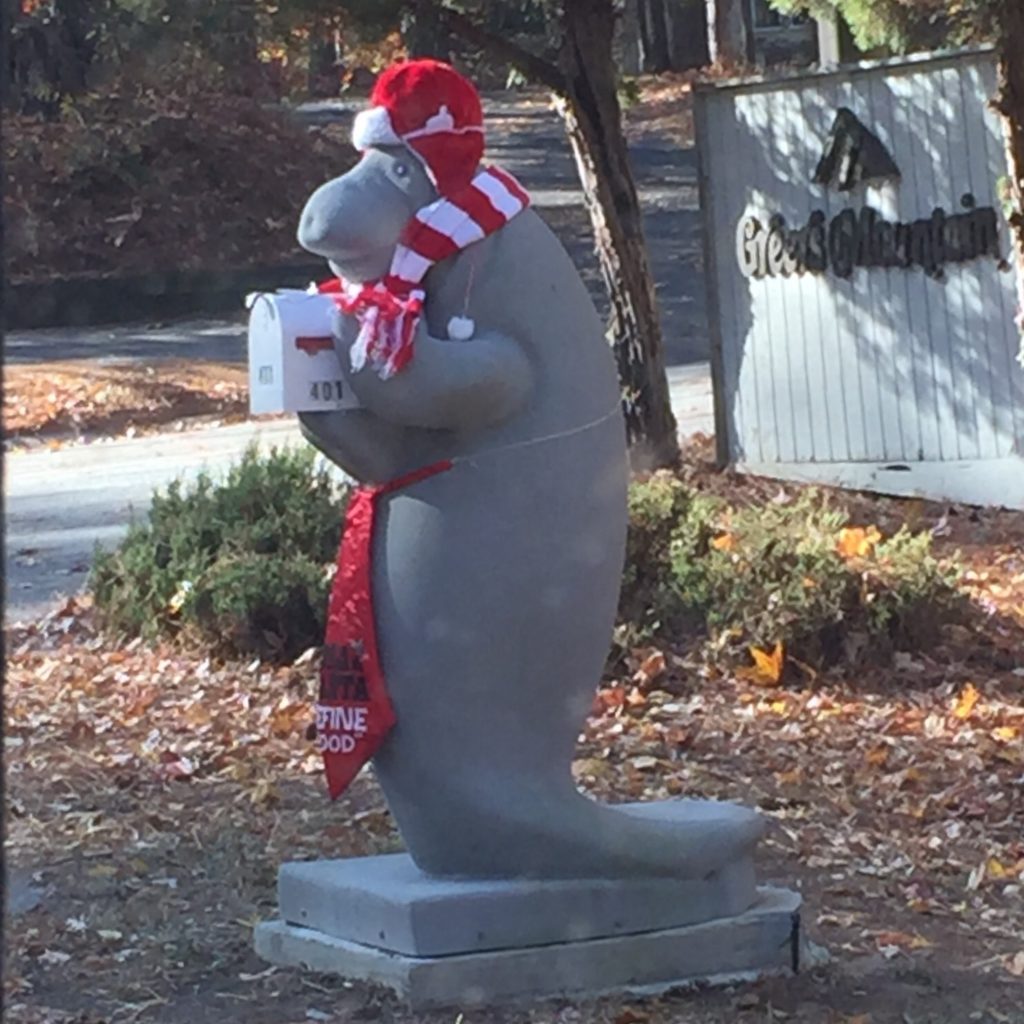 Looking ahead…as we say Hello, December…a busy December filled with a couple of weeks of work and then a couple of weeks of time away with dear ones to relax, recharge & celebrate the Christmas and New Year…
What filled your November days?
Linking up with Leigh for the What I'm Into round-up.