An easy prompt from Carole for this Tuesday: 10 favorite things…right now. And since it's a rainy Tuesday, the title for this post was inevitable.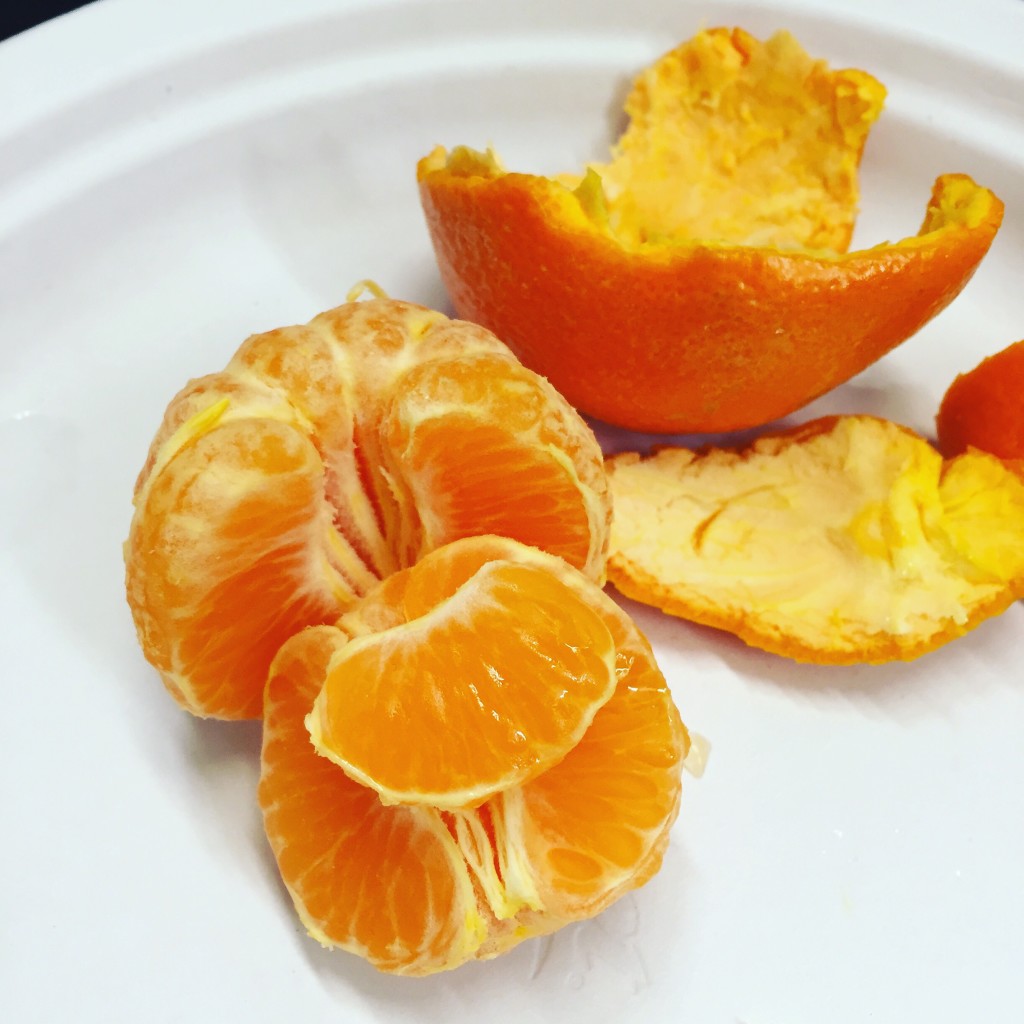 Clementines brighten meals & snacks! Especially on a gray & rainy days like today. And this "Cutie" was even cuter when it split at the kiss.
Increasing daylight each day – it's lighter in the morning each day as I am getting ready for work. It's lighter in the evening when I'm leaving the office.
Simple knitting – whether my "go to" dishcloths or a favorite Shawlette pattern that is basically half a dishcloth with some simple eyelet lace rows at the end – a lot of knitting is moving across my needles this month.
Digging out a belt to wear so that current dress pants can continue to be worn without falling into low rider status – the meal planning is working!
Cute silicone candy molds for some kitchen fun – healthy mint chocolates to include in warm beverages & ginger juice ice cubes for cold drinks.
Bai Clementine & Bai Bubbles Peru Pineapple – I just picked up these drinks for the first time over the weekend – a bit of summer in a bottle.
A charming new birch bark mug from Jennie the Potter is a great vessel for warm beverages these days.
Discovering "Dreamland" on Netlix this weekend – an Australian sitcom that nails the "business speak" that permeates the workdays. In the tradition of Office Space, The Office, Parks & Recreation and more – it causes LOL viewing.
Mrs. Meyers Sunflower dish soap and hand soap at the kitchen sink with bright new dishcloths – simple things that make kitchen chores "better."
Planning spring break adventures with my Texas cuties for my visit in March – it has been way too long!
What are some of your favorite things…right now?