A long overdue post about a knit that has been well worn this year…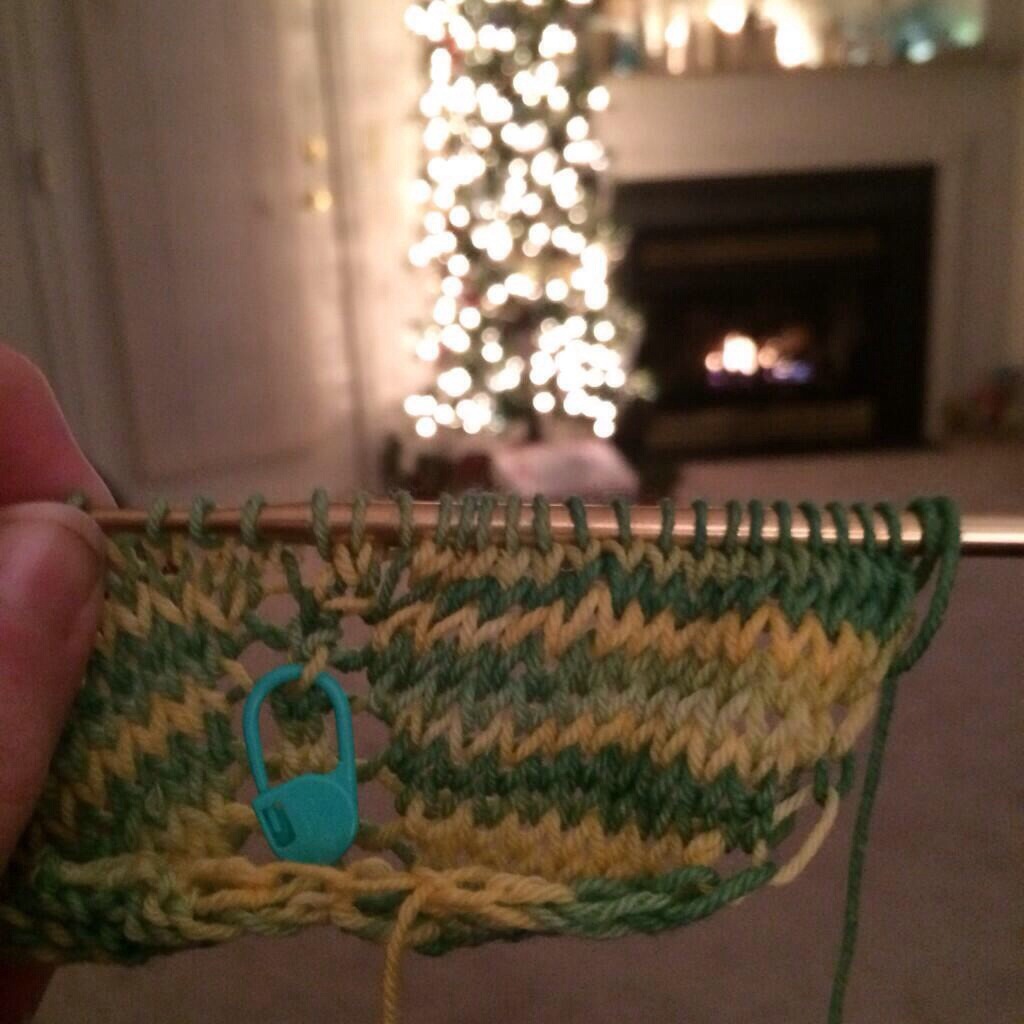 This time last year, I cast on for a simple holiday knitting project with a single skein of yarn I picked up when I met up with Vicki at her farmer's market in July 2012. This colorway pays homage to a key ingredient of life in Northeast Wisconsin: Green + Gold = Go Pack Go!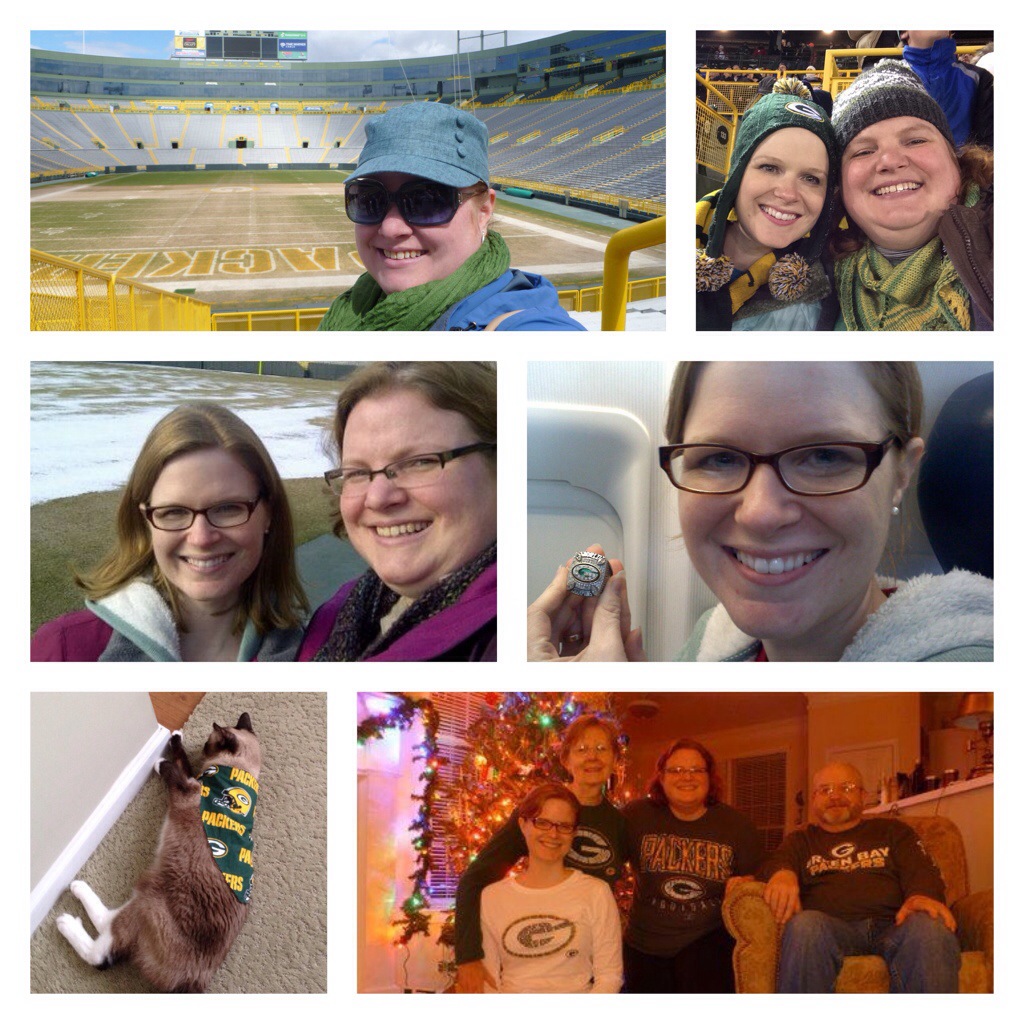 I was deep in the project in Marinette when the Packers won their last Super Bowl. In fact, I can say that it was that season when I "finally" became a football fan – and indeed became caught up in the fun that is being a Packers fan. Along the way, the whole Artisan Family has become Packers fans, too.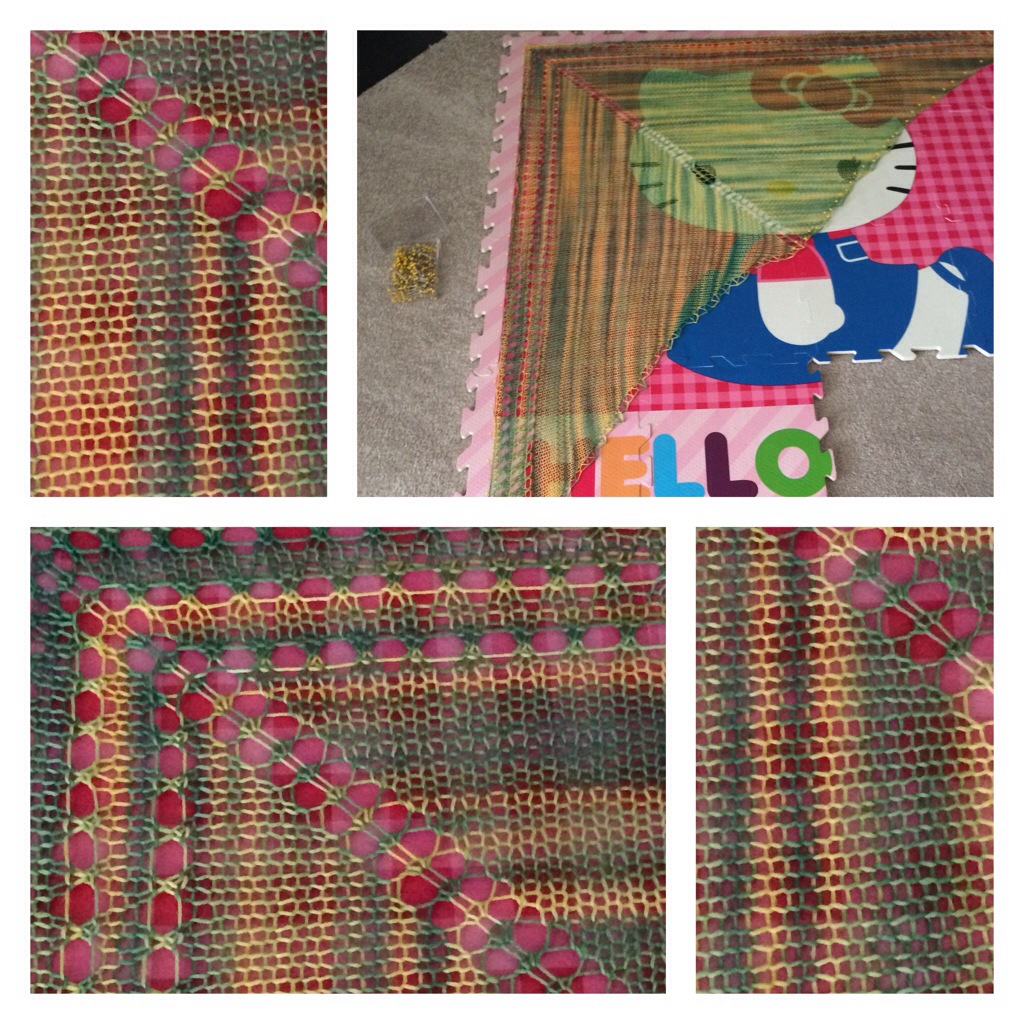 The Simple Things Shawlette was the perfect pattern for an easy knit to highlight the yarn. In short order, a finished knit was off the needles and then stalled for a bit before I blocked it. It was blocked in time for spring and saw lots of use this year. A fun punch of color against my light aqua spring coat. A frequent travel scarf with many of my flights and trips. A bit of Packers spirit in the office. It has truly been a "go to" piece in my wardrobe. (Raveled here).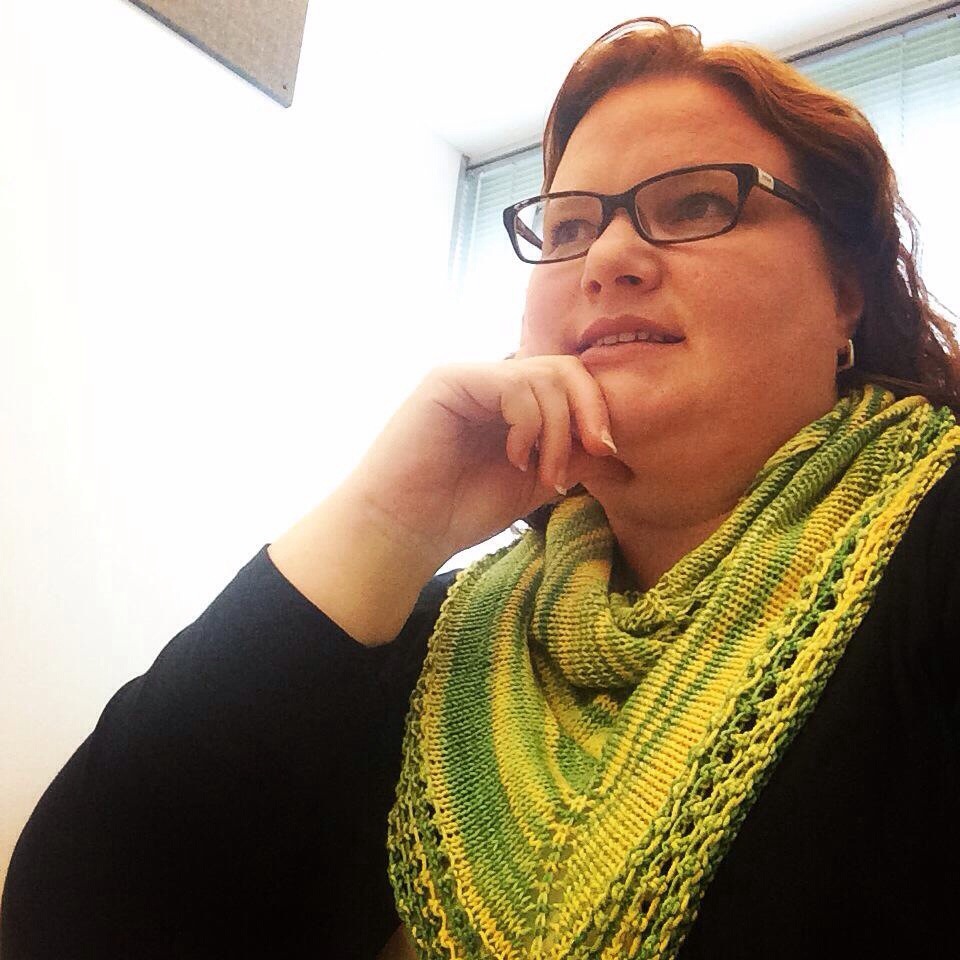 As I prepared to celebrate my birthday by attending my 1st Packers game at Lambeau Field last month, I hoped the weather would cooperate to allow this shawlette to make an appearance. And thankfully, it did! It was a cold weather game so there were many layers – but I planned "right" so that this one didn't have to get hidden in the mix (yes, I had another handknit cowl in my gear to layer on top of this if needed). It was so fun to cheer on the game with this green & gold handknit.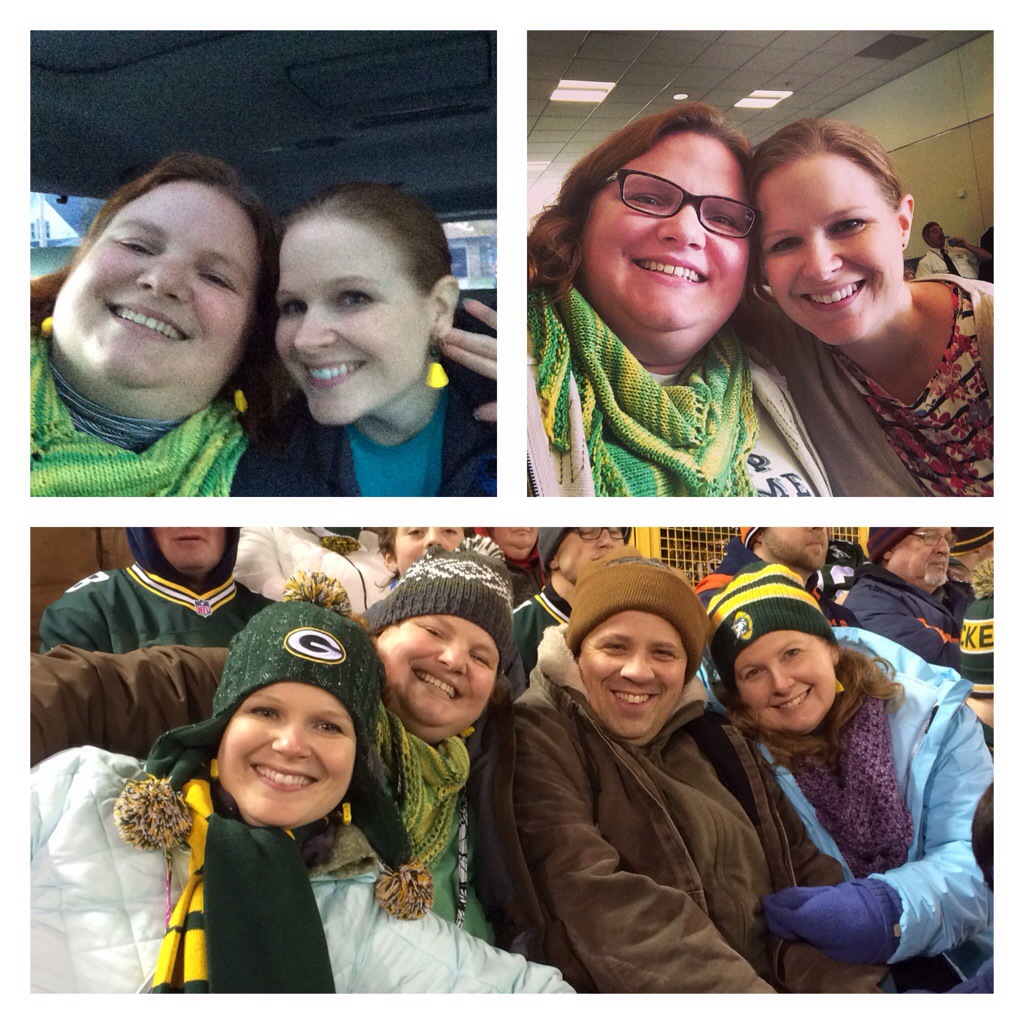 And, since I enjoy this knit so much, another Simple Things Shawlette is off the needles, blocked & in use these days – stay tuned for another knit debut in the coming weeks!