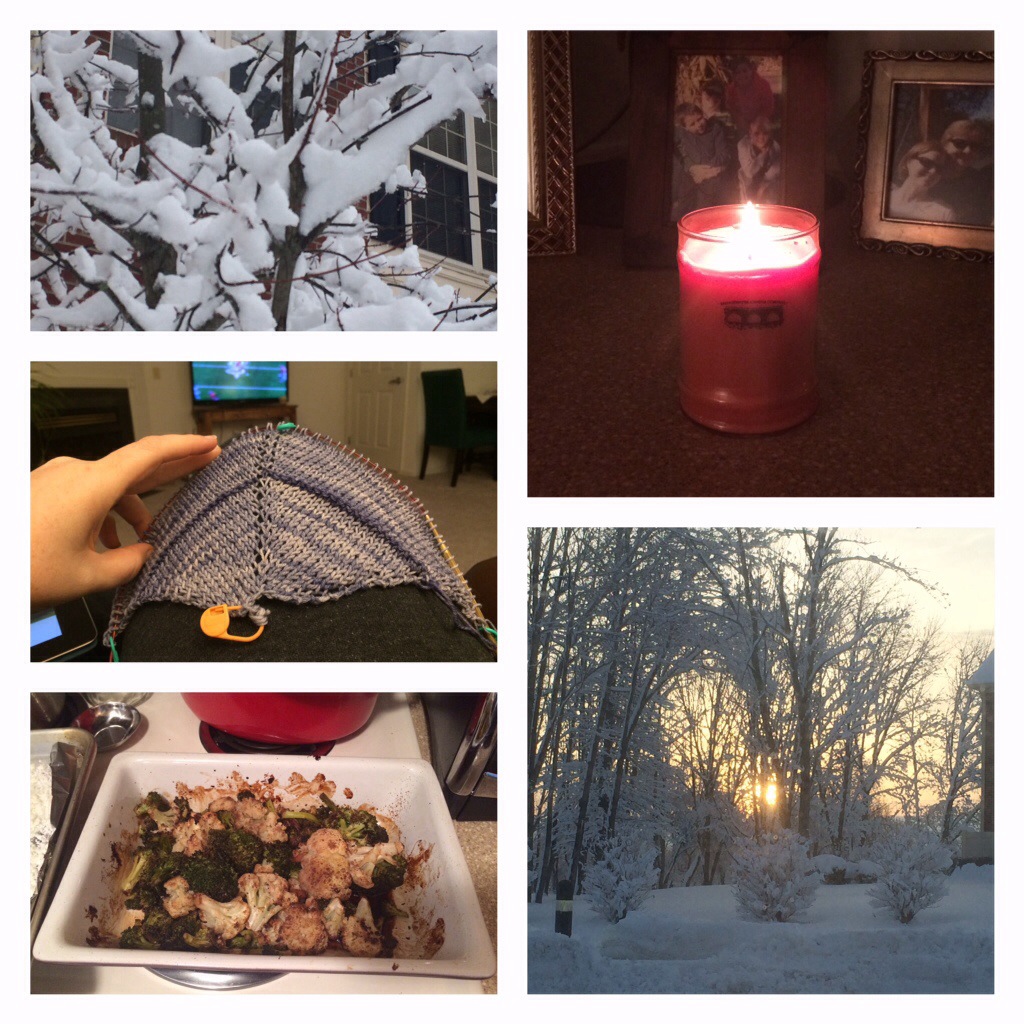 Today, I am…
…ready for winter to be over. A big snow yesterday and prepping for snow + ice tonight into tomorrow…
…fighting winter weather grumpies! More so than during all my Marinette winters. Sigh
…thankful for the ability to work from home on snow days instead of venturing out on the roads.
…double checking my "emergency kit" here at home, in case the overnight ice causes us to lose power. 
…knitting away on a new shawl – not officially a "knit Olympics" event since I cast on during the Super Bowl (knit during the game – pause during the commercials).
…in week 1 of my 2nd Whole30 and enjoying the time in the kitchen. 
…planning several posts on the cooking & tips that help me through the Whole30. 
…really enjoying the homemade coconut milk I'm making these days.
…enjoying decaf Candy Cane green tea in the evenings to unwind. (And enjoying the rest of the teapot poured over ice as I get home from work.)
…enjoying the grapefruit splash candle I picked up in Lancaster Co. – a splash of sunshine in a jar.
Linking up with Carole's Ten on Tuesday: I Am.