After the seemingly unending winter that we had here, the arrival of spring & the possibilities of backyard gardening seemed even more exciting this year. Growing up in the 'Ville, a local nursery chain advertised with the tag line "It's time to play in the dirt again…" and I truly looked forward to that activity these last couple of weeks.
Over the last couple of months, the perennials in the flowerbed have been poking through the dirt & have recently moved into "explosion" mode. Last weekend, the first bachelor button blooms appeared – these are always the first of the season for me. In addition to the perennials coming up, the wild violets went wild in the flowerbed – last weekend it was time to get the bed in shape. After weeding it was time to add some top soil & the turn it with some coffee grounds I picked up at Starbuck's. I added a few more perennials to the mix: lavender, oriental poppy, delphenium, 2 sedums & a dianthus to provide ground cover for an area where "tall" is a problem.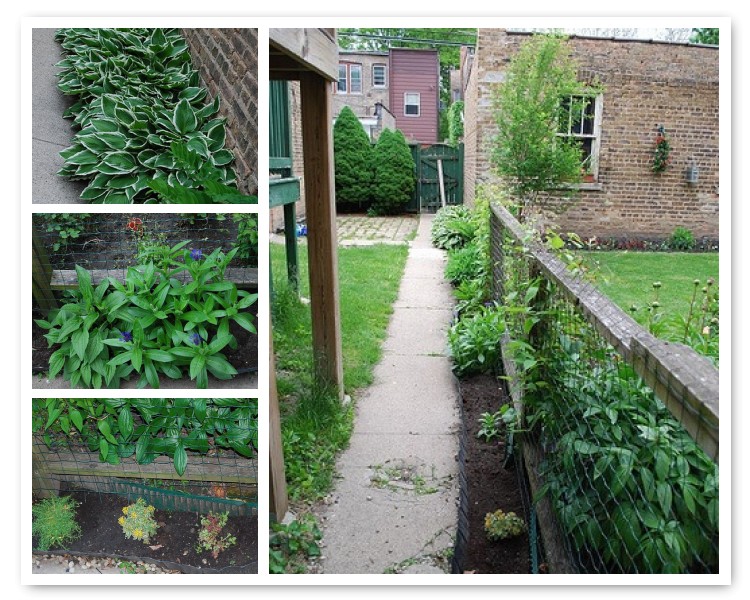 On the deck, I'm doing a bit more vegetable gardening than I have in the past. On my first trip to the farmer's market last month, I picked up a "Cut & Come Again" salad bowl. I had wanted to plant some lettuce & this bowl was just the thing: 3 red leaf lettuces, 2 green leaf, 1 romaine, 2 types of spinach, 1 curly parsley & 1 edible viola. Last weekend I harvested my first bowl of greens – with the rain we had this week, early this morning I harvested a second bowl for the coming week.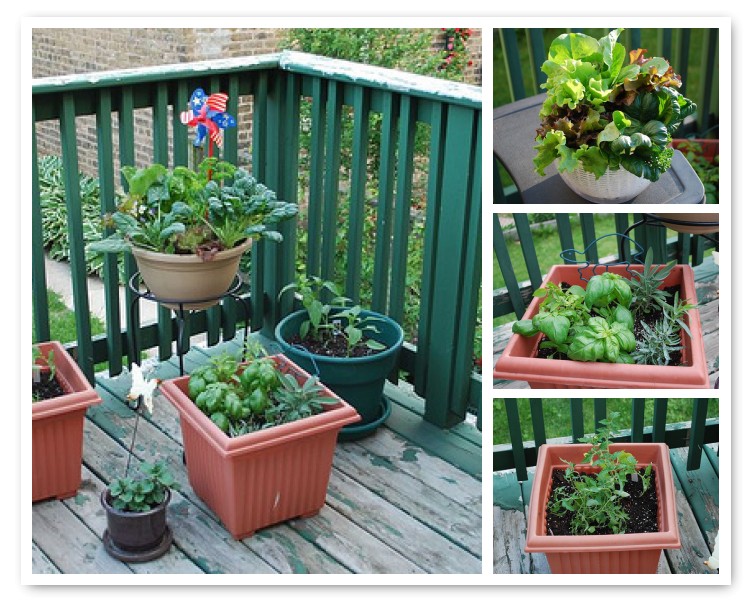 Last weekend I picked up several herbs to add to the mix: genevose basil, lime basil, sage, tarragon & orange mint. Last summer the herbs went wild on the deck – I'm hoping for the same this year. This weekend I picked up 2 tomato plants (Window Box Roma & Tumbling  Tom Yellow) & 2 pepper plants (Gypsy & Jalapeno) to add to the veggie deck.
(Full suite of garden pictures here…)
There is a possibility that work may involve travel this summer – if that is the case, I probably won't be adding anything else to the garden & will have the neighbor girl water for me during the week. If I don't travel, there are a few annuals that I would like to add to the deck & the flowerbed. In the meantime, it is quite nice to come home from work and sit on the deck in the evening while enjoying a book, beverage & growing garden…