The time has just flown by in the last couple of weeks since my last posting. The last 2 weekends have seen Artisan Home function as a guesthouse with friends & family visiting for a couple of days each.
Butterflies & Lions & Bears – Oh My! – The Memorial Day reservations at the "guesthouse" were for Miss Butterfly & her mom. Their first night in town they stayed with me – Miss Butterfly made a little nest to sleep on the floor since she didn't bring her sleeping bag with her. On Friday morning when I asked what she wanted for breakfast, the immediate response was "French Toast!" So, with her standing on the helping stool in the kitchen we made a quick breakfast of French Toast with strawberries and bananas.
Our first adventure was to the Peggy Notaebart Nature Museum. They have a great butterfly haven, so of course we had to take Miss Butterfly to visit.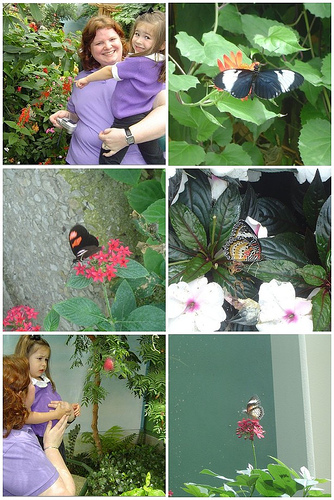 After the museum we went to the Lincoln Park Zoo. We arrived right at lunch time as the myriad of "end of the year" field trips were starting to leave. After a quick lunch we walked around the zoo and saw all sorts of fun animals: lions, bears, camels, giraffes, rhinos, flamingos, polar bears, the great apes…
The zoo adventure ended with a ride on the carousel – since Miss Butterfly declared the zebras her favorite animal of the day we had to ride the zebra.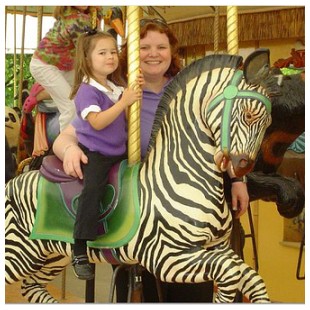 Other fun times of the weekend included hanging out in Miss Butterfly's old neighborhood & seeing lots of old friends, including a Memorial Day cookout. On Sunday evening, Miss Butterfly had a sleepover with her best girlfriend in the old neighborhood – so her mom & I were able to enjoy sushi at our favorite, Sai Cafe. What a great way to start the summer!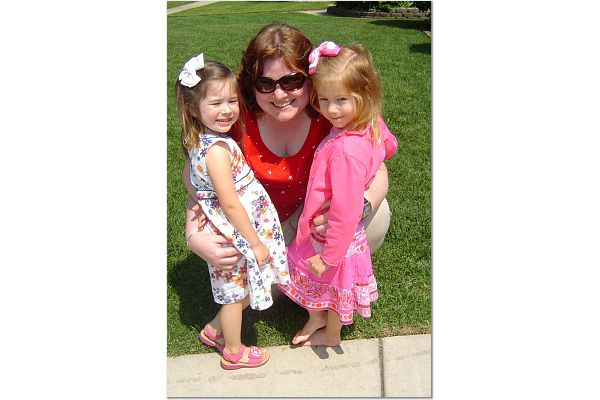 (more pictures here)
This past weekend my parents were in town for a couple of days as part of a summer road trip that also includes a trip over to Ohio to see family. It was a quick trip but our itinerary was a good mix: a bit of shopping, meals from some favorite Chicago restaurants, just hanging out and a few home improvement activities (a new grill for the deck and curtains hung in my bedroom).
Since last Memorial Day weekend I have spent over 130 nights in hotels while traveling for work. What a nice change of pace to welcome family & friends into my home instead.
In the midst of guesthouse fun, work has been nonstop; however, other fun in recent weeks has included hosting a great book club discussion and seeing a fun flick with a friend – stay tuned for more…