Baa, baa, black red, white & pink sheep have you any wool?
Yes sir! Yes sir! Three skeins full!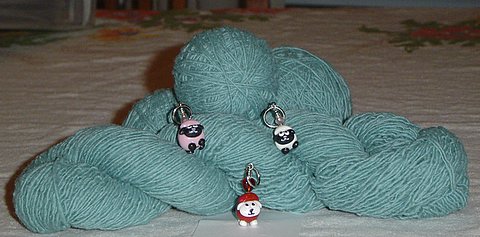 In today's mail was my first set of handmade stitch markers. Katie has hung out her Pink Sheep shingle at Etsy & has some adorable sheep available for purchase.
I think that at least 2 of these little cuties will be making their debut for the Knitting Olympics. They are all posing with the yarn for my project.