Looking at the calendar, today's Three on Thursday for me is seasonal…three simple Halloween costumes over the years.
For many years, I've been lucky to enjoy Halloween festivities with my TX girlies. With a flight involved to reach the girls, my costumes over the years have been simple/easy pack options. Here, a few favorites…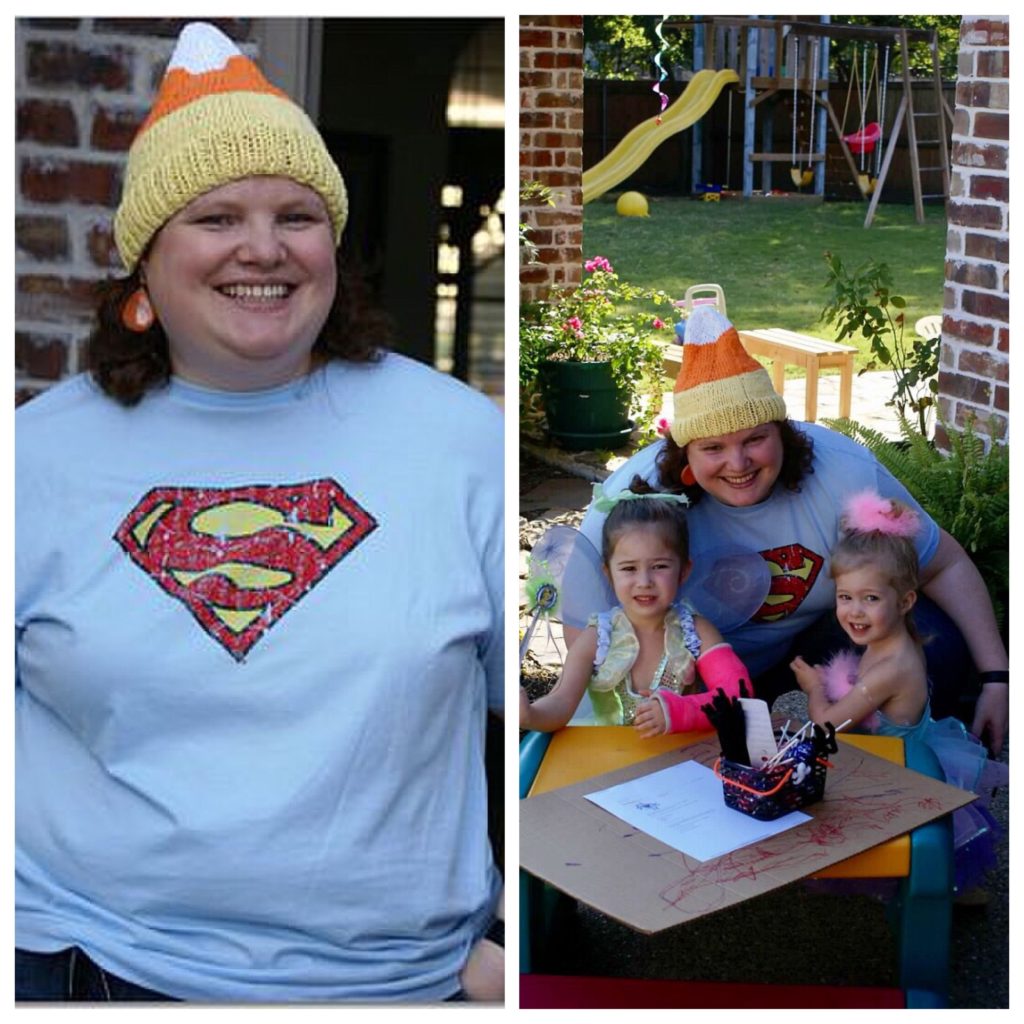 2007 – Super Sweet! – A Superman t-shirt + a quick knit Candy Corn Hat = Super Sweet. I knit the hat on the flight down to TX. This has been a costume I've used a couple of times over the years.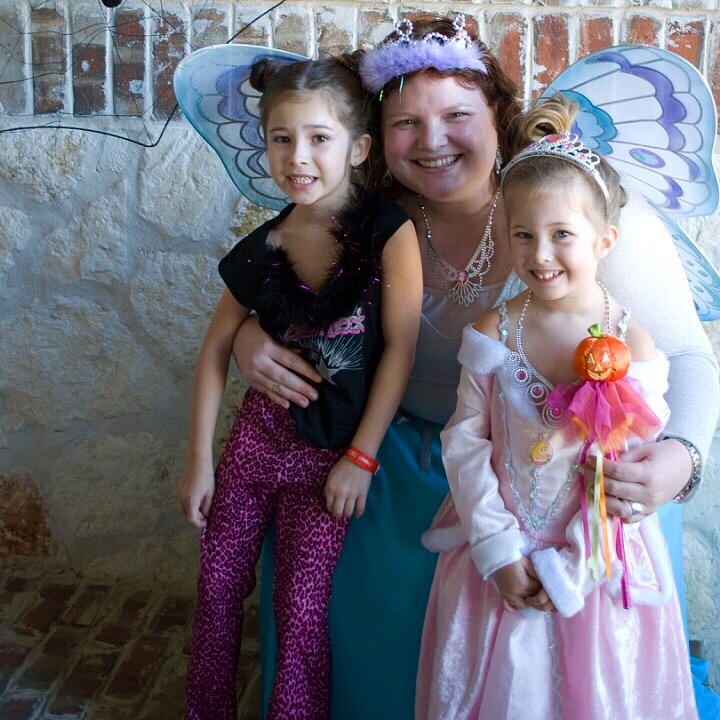 2009 – Fairy Godmother – I remember one Saturday morning that summer, Maya called me because the girls had a Halloween request for me – they wanted me to dress up as a fairy godmother. Well, of course. This was a chiffon skirt and sparkly sweater, some rhinestone jewelry, a dress-up tiara & a pair of butterfly wings that the girls had.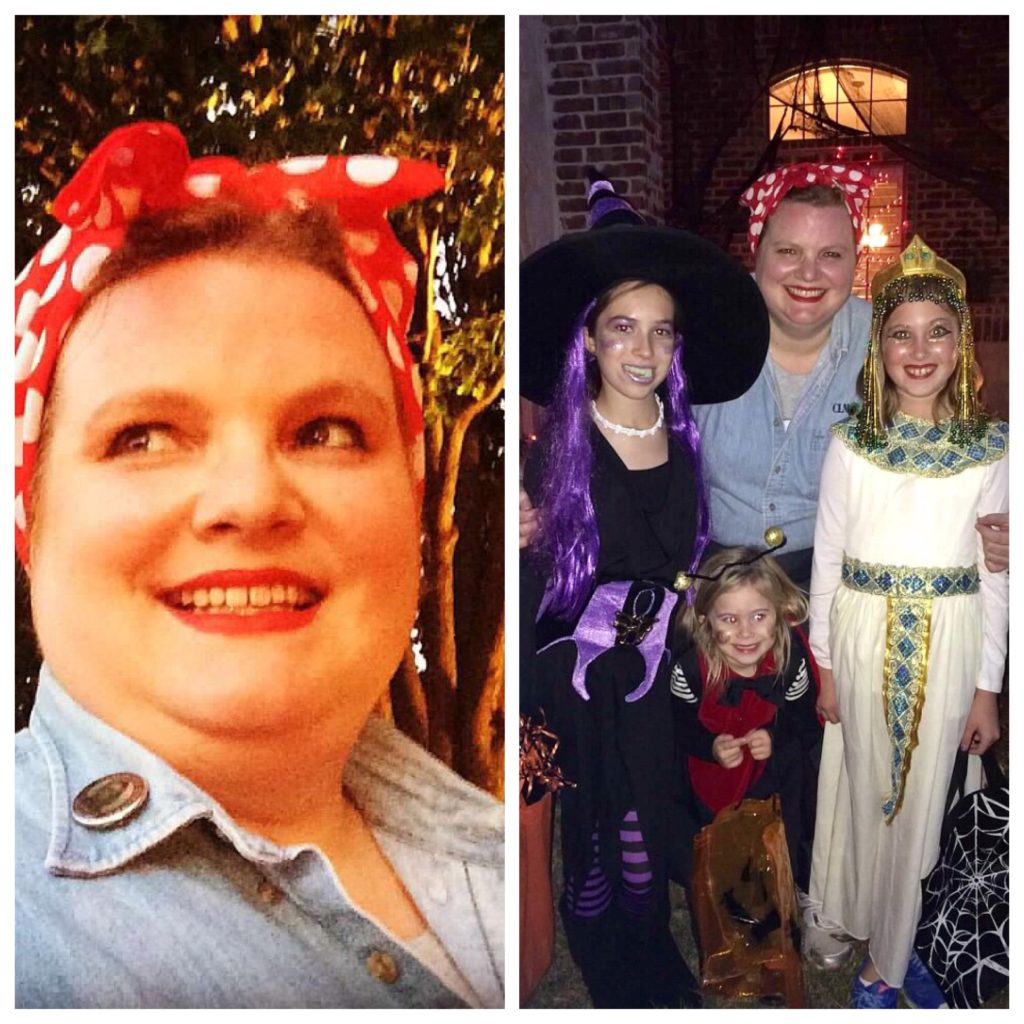 2014 – Rosie the Riveter – What fun to bring a favorite WWII "icon" to life. Jeans and a denim shirt, my hair pinned up under a red polka dot bandana, bright red lips and viola! My favorite memory was when the girls saw me dressed up, when I asked who I was they immediately replied with "Rosie the Riveter!"
What are some of your simple Halloween costumes?