Looking at the lack of blogging this year, the "work + life = balance" equation is definitely a bit out of whack this year. Work has definitely taken most of my time – although along the way there have been some fun times with family & friends that never made it to the blog. This project came very close to interfering with my annual Halloween with the girls in Texas; however, long-story-short I ended up being able to go & it was so needed!
As soon as I was through airport security on Saturday morning I could feel the stress of recent months melting away & I was pretty giddy at the thought of seeing my girls. My four days in Texas were filled with plenty of girlie & family time. I finally got to meet Baby V & was instantly smitten. The warm weather allowed for playtime in the backyard – swinging on the swing set, playing tag & more.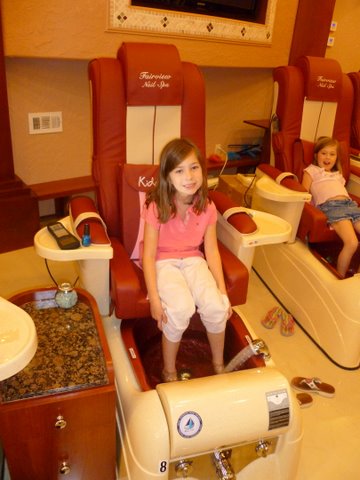 On Saturday afternoon, the little girls joined the big girls for pedicures – it was their first time in the spa chairs & they were so fun to watch.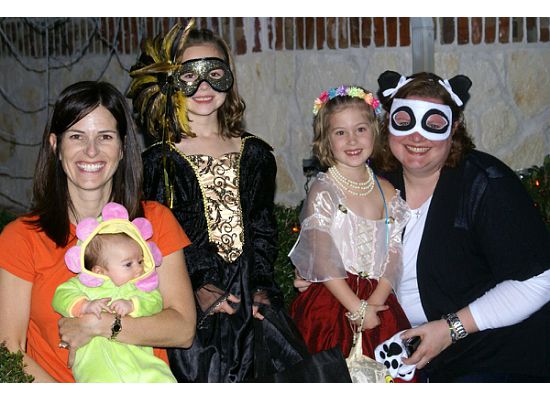 Sunday included lunch that was dining al fresco on the patio and ended with trick-or-treating in the neighborhood – we went to the most houses ever.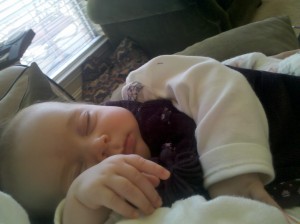 On Monday, after getting the 2 girls off to school we enjoyed some shopping & then came home for a bit before the girls got out of school. Baby V sacked out in my arms – so I stayed home while Maya picked up the girls. As I looked at the sweet baby asleep in my arms, I thought "this is the best Monday I've had in a while."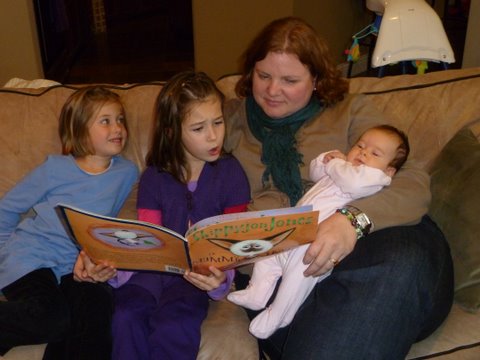 On Tuesday, a bit more shopping & then an early birthday lunch of sushi (which isn't available way north). After school, there were playtime & story time with the girls.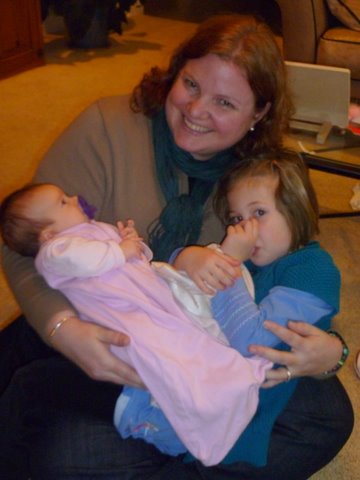 As is always the case, the time flew quickly & then it was time to fly back to Chicago (ticket restrictions meant I had to fly back on Tuesday). As I was getting in some last minute hugs from the girls, Miss Doodlebug summed it up best when we talked about me leaving: "…but we only had you here for 4 days!"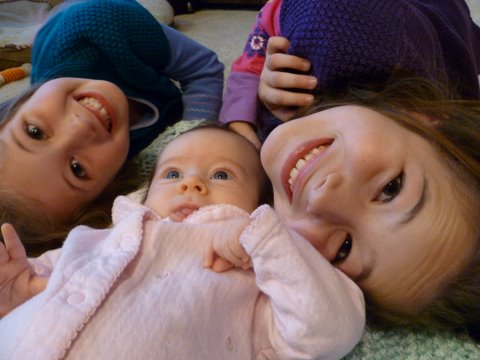 While the trip was short, it was filled with all the ingredients needed to strengthen the "life" portion of the equation. Today is my birthday – later this afternoon I'll be trekking northward once again – but as I restart on the project & start a new year, I will strive to keep balance in the equation. Without a doubt, time with these girlies always helps that!