It seems like life has been rushing by at a million miles an hour for the last several weeks. Blog silence hasn't been because of having nothing to blog about – just the opposite. It's hard to believe that Thanksgiving is just around the corner.
As always seems to be the case, October was full of fun with family & friends – Picture Perfect was just the start. When Maya was in town for a quick weekend, we enjoyed a fun evening of dinner & conversation with our friend Elaine – the sunset city views from her deck were amazing.

Later in the month, Artisan Mom & Dad came for a long weekend – they stopped in Michigan City on a Thursday. Friday morning, I took the South Shore train over there & we spent the day in Harbor Country & visiting some of my favorite places over there. The train ride over there was a wonderful transition from the hectic work week – the tree colors were brilliant & I felt like I was indeed in the midst of a vintage postcard.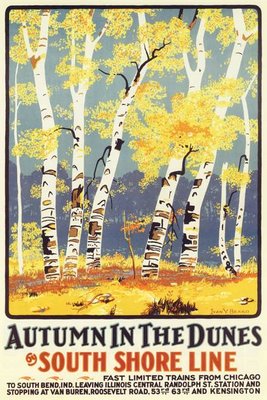 At the end of the month, it was time to head to Dallas for Halloween with Miss Butterfly & Miss Doodlebug. Of course, it was a delightful time! There was trick-or-treating…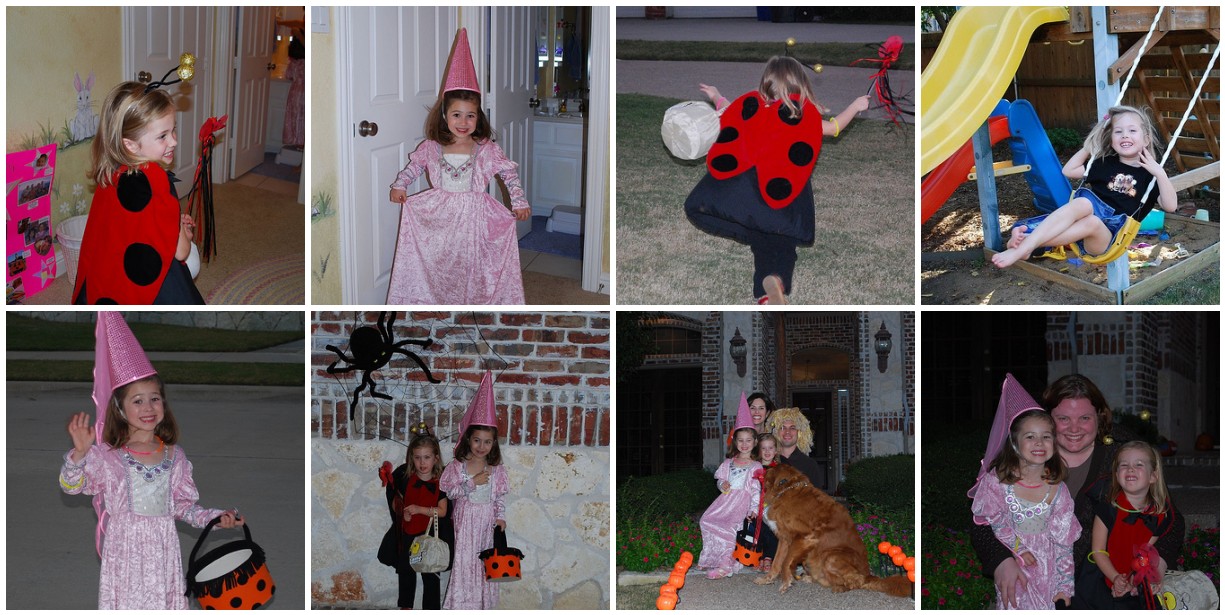 …and plenty of playtime indoors & in the yard…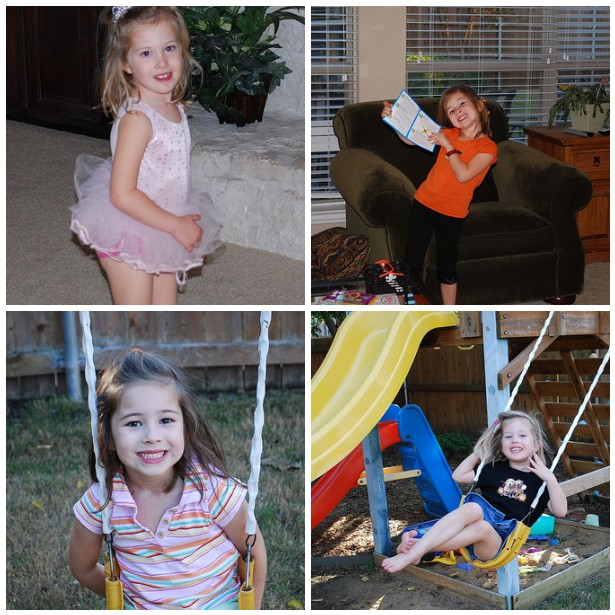 The girls are getting so big & it was so fun to see their imaginations at work. One afternoon we played "The 3 Little Pigs & the Big Bad Wolf" in the front yard for over an hour.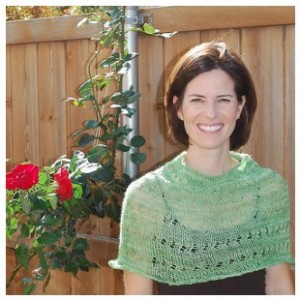 Through all of this, the knitting needles have been busy. While I didn't finish my Cubby Bear socks in October, I have less than half of the 2nd sock until I'm finished – I figure it will be airplane knitting next week as I head home for Thanksgiving. It's "that time of the year" where a lot of the knitting can't be revealed yet. While in Dallas, Maya modeled one of my recent gift knits – a lace capelet for her birthday. Again, the "yarn name" got me – this beautiful green is called Maya. The yarn & the pattern came together perfectly – although I did have to reknit the capelet a second time because my cast on was too tight the first time.
With all of the "on the go" time recently, it seems only appropriate that this past work week ended with my trusty car turning from 99,999 miles to 100,000 miles.
I think there are enough pictures in today's post, I won't bother to insert the picture of the snow dusted back deck that greated me when I got home from work this evening. Needless to say, with the return of the cold weather the hats, scarves & other hand knits are in full rotation these days…